Samaj plea for peaceful rally
Asom Nagarik Samaj also slammed the arrest of Akhil Gogoi and demanded his immediate and unconditional release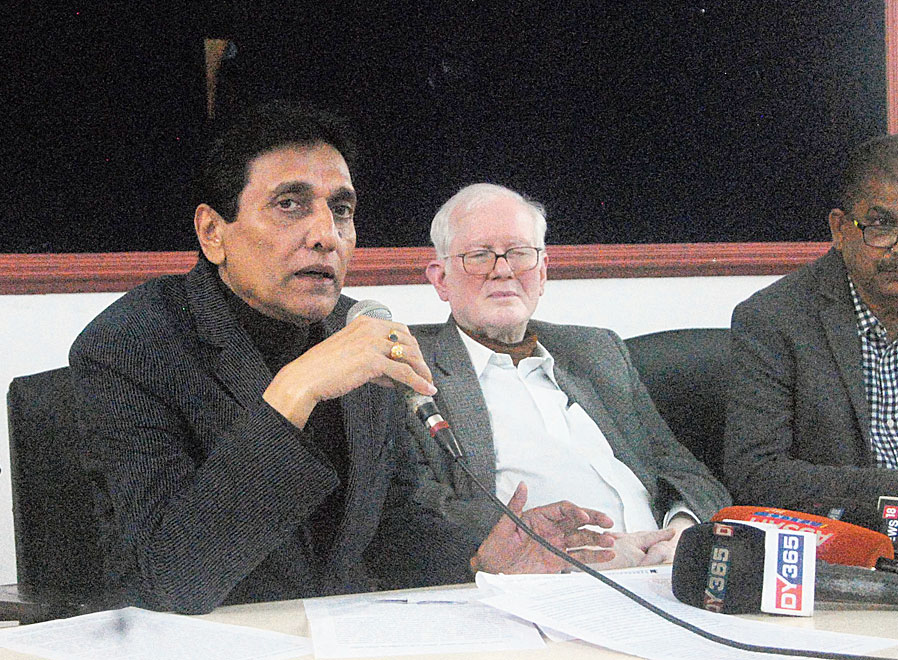 ---
|
Guwahati
|
Published 14.12.19, 09:24 PM
---
Citizens' group Asom Nagarik Samaj on Saturday asked people to be ready for a protracted struggle while appealing for a peaceful protest in accordance with Mahatma Gandhi's teachings.
Samaj president Hare Krishna Deka said the day on which the Citizenship (Amendment) Act, 2019, was passed will remain a black day in the state and the country's history.
"People of all ages and from all walks of life had joined the spontaneous protests even as the young generation proved their commitment to their motherland. Some elements had resorted to violence and they should be apprehended but the firing and killing of three youths protesting peacefully is murder. A judicial inquiry should be instituted," he said.
Deka said the administration had failed to read the situation and was unable to handle it as people came out spontaneously and no prior information was received.
The organisation also slammed the arrest of Krishak Mukti Sangram Samiti leader Akhil Gogoi and demanded his immediate and unconditional release.
"We appeal to the general public and youth to remain ready for a long struggle against the Citizenship (Amendment) Act, 2019, at a time when Assamese people and identity has arrived at a defining moment. Assamese young men and women are not cowards but the protests should be peaceful. We have to take it ahead according to Gandhiji's ideals of non-violence, Satyagraha and non-cooperation. In addition to protesting on the streets, we also have to fight in the court and our organisation is ready to do so," a statement from the organisation said.
ANS general secretary Paresh Malakar said, "Firing at a few protesters will not stop the fight. We cannot believe Modi and Shah as they have failed to protect the identity of the Assamese. They are tweeting but how can we see the tweets when the Internet is cut off." Other ANS leaders like Ajit Kumar Bhuyan, Prashanta Rajguru were also present.