Arunachal tops booze list
State beats Punjab in 'country liquor' category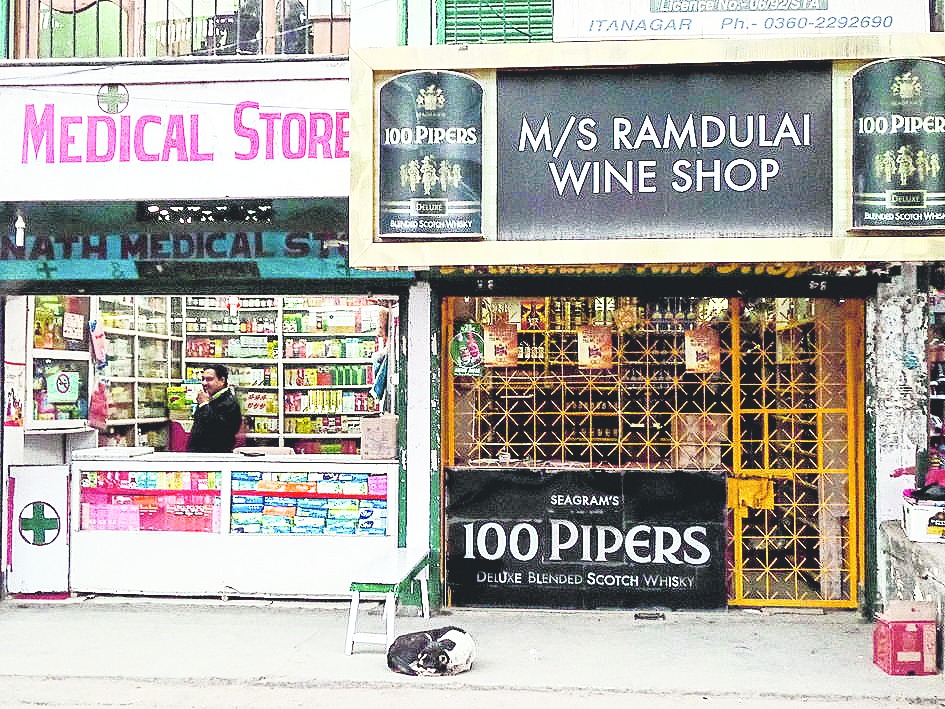 ---
|
Itanagar
|
Published 25.12.15, 12:00 AM
---
Itanagar, Dec. 24: Novelist and screenwriter Raymond Thornton Chandler once said: "There is no bad whiskey. There are only some whiskeys that aren't as good as others." People in Arunachal Pradesh appear to have taken his words to heart.
Data from the National Sample Survey between July 2011 and June 2012 has revealed that an Arunachalee spends Rs 127.32 each month to quench his thirst while the all-India average is Rs 20.26. The state tops the list in the "all-alcohol" category.
During 2011-12, the state's per capita income was Rs 72,091 or Rs 6,007.58 per month, which means that people spent more than two per cent of their earnings on liquor.
Arunachal Pradesh is followed by Sikkim. In fact, it beat Kerala, known for its huge consumption of alcohol.
While the predominantly tribal-dominated population is exempted from income tax, the Arunachal Pradesh government earned more than Rs 58 crore revenue from liquor sale during 2014-15.
In September 2013, former Roing MLA Laeta Umbrey tried to move a resolution for prohibition on Indian-made foreign liquor and beer. He later withdrew the motion after overwhelming opposition from almost all MLAs.
Apart from the "all alcohol" category, the state also topped the average spending list in the "country liquor" category at Rs 44.01, beating Punjab (Rs 43.99).
While people in Sikkim spent most on beer at Rs 37.05, Arunachal came in a close second at Rs 30.8. The third highest spenders on beer are Goans who shelled out Rs 16.17.
Kerala (Rs 61.08), Sikkim (Rs 61.01) and Andhra Pradesh (Rs 54.46) topped the spending list in the "foreign liquor and wine" category.
Arunachal Pradesh came fourth at Rs 51.86. The northeastern states of Mizoram and Meghalaya showed significantly high spending on " paan (all types)" and cigarettes.
On an average, Mizos spent Rs 149.09 on paan to top the list while second-placed Meghalaya spent Rs 110.66. Assam and Meghalaya are high producers of betelnut. Not surprisingly, other northeastern states, except Sikkim, rounded off the top seven spots in spending on areca nut - Manipur (Rs 85.75), Nagaland (Rs 69.47), Assam (Rs 59.72), Tripura (Rs 57.37) and Arunachal Pradesh (Rs 25.54).
Spending on cigarettes too is high in the region with Mizoram (Rs 103.62) and Meghalaya (Rs 62.11) claiming first and second spot while Manipur came in third (Rs 40.01).