Arunachal pins hope on connectivity promise
BSNL and the army have started making joint efforts in improving communication in the border districts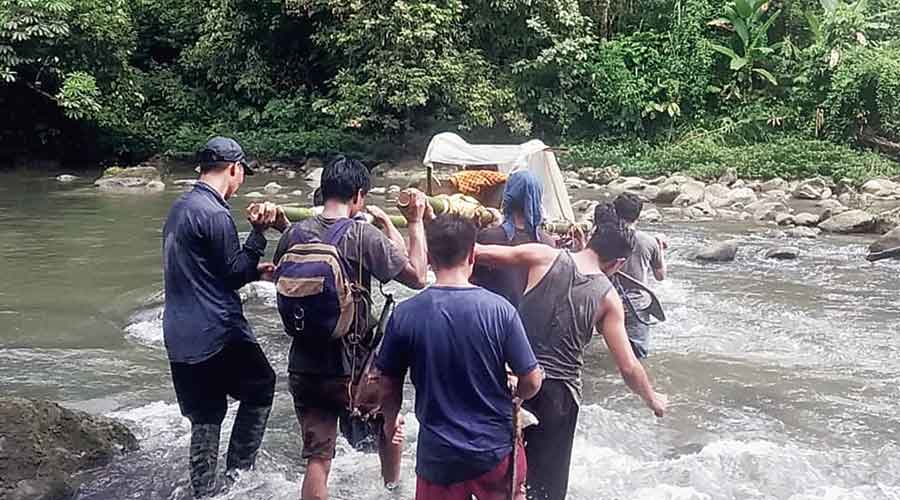 Villagers from Gandhigram under Vijoynagar circle in Arunachal Pradesh's Changlang district, which borders Myanmar, carry a patient on a bamboo stretcher to a hospital in Miao, 157km away.
Nyasam Jongsam
---
Guwahati
|
Published 10.09.20, 01:31 AM
|
---
Arunachal Pradesh is desperately hoping that Prime Minister Narendra Modi's announcement on Independence Day to connect every village (over 6 lakh) in the country through high-speed Internet using fibre optic cables within 1,000 days turns into reality. The reasons are many.
The frontier state "not only suffers" from lack of or poor roads in most areas but also unreliable or no telecom connectivity, especially in villages and bordering areas. The Telegraph had on Monday reported on the poor infrastructure in the border areas which came into spotlight after the alleged abduction of five youths by Chinese troops from Upper Subansiri district last Friday.
BSNL general manager Arung Siram told this newspaper that 50 per cent of the state's area does not possess telecom facilities, including over 80 per cent of the villages along the borders. Arunachal Pradesh, the largest state in the Northeast, has an area of 83,743sqkm with a population of 12.6 lakh (2012) spread over 25 districts. Of these, 12 districts share borders with China, three with Myanmar and two share boundary with Bhutan. The length of the border with China is 1,080km, porous and disputed. China claims the state as part of South Tibet.
The reasons for reliable and robust connectivity are many, according to locals. But the need for good roads and proper telecom connectivity have been accentuated during the Covid-19 pandemic and the growing border tension with China in eastern Ladakh.
Strong communication network would help the administration in carrying out their work smoothly and promptly, students would benefit by being able to access online study material or attend online classes and would provide timely help for the ailing. It will also help share information and plan better in the event of any conflict, something which was missing during the 1962 Chinese aggression, locals said.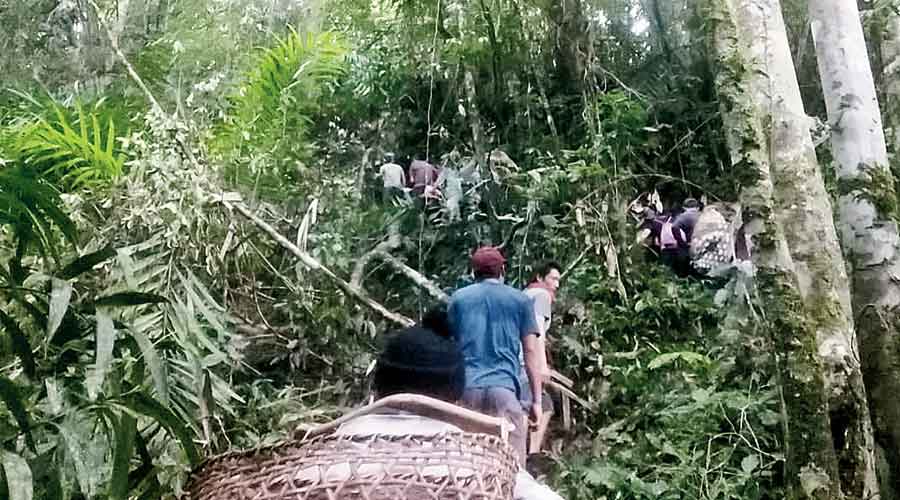 The districts bordering China include Tawang, East Kameng, West Kameng, Kurung Kumey, Kra Daadi, Upper Subansiri, Shi Yomi, Upper Siang, Dibang Valley, Anjaw and Lower Dibang Valley. Tawang and West Kameng share border with Bhutan and Anjaw, Changlang, Tirap and Longding with Myanmar.
Lardik Kare, from Upper Subansiri's Nacho circle and secretary general of Tagin Council Society, said: "We hope Modiji ensures that the connectivity deadline is met. We suffer from lack of basic facilities, roads and telecom, which are important from security, health and education angles. Execution is the key here."
The Line of Actual Control is a 10 to 12 days' trek from Nacho, and has no telecom facilities.
All Arunachal Pradesh Students' Union (AAPSU) general secretary Tobom Dai said the Centre needs to "walk the talk" because its attitude towards the frontier state seems indifferent.
"We feel sad because we are still struggling for basic facilities even after over 7 decades of Independence. Unlike some other states, ours is peaceful border state but we have not got our dues. Announcements are fine but the need of the hour is implementation. We hope strategic states like ours get priority, more so due to the changing geopolitical situation," Dai said.
Siram said the BSNL and the army have started making joint efforts in improving communication in those districts where the army has or is going to have optical fibre connectivity like Anjaw, Dibang Valley, Shi Yomi, Upper Siang, Upper Subansiri, Tawang and West Kameng.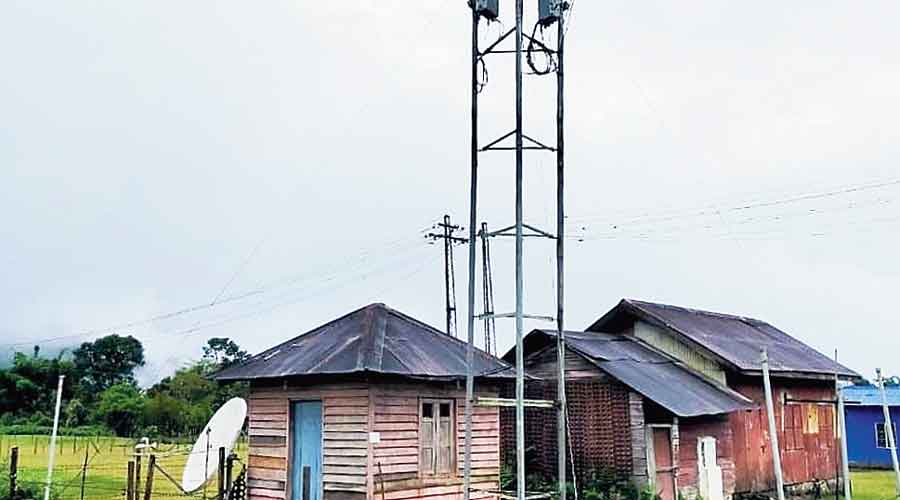 Tawang and Bomdila have 2G and 3G mobile connectivity, barring the village areas. But still we need to improve and upgrade the services for higher Internet speed and better coverage of areas, Siram said.
He also said one reason for low penetration of telecom facility is the difficult terrain, lack of proper road connectivity, unavailability of electricity supply and difficulties in establishing optical fibre network.
"The ongoing road widening work in various parts of Arunachal Pradesh has damaged the existing cables. It's causing a huge disturbance to the BSNL network. It's not possible to restore and relay the optical fibre cable till the road widening work gets completed," Siram said.
The senior BSNL official said there was a need to extend robust communication facility upto the remote village level, referring to Vijoynagar, bordering Myanmar, which got mobile connectivity last month. "We hope to connect more such remote areas with all-round support," Siram said.
For a frontier state, its importance can never be overstated. "Villagers are also the natural guards of the border areas and with proper communication network, the information can be immediately passed on to the authority concerned," said Kare.