AGP leader Hafiz Uddin shot dead in Assam
A popular leader, he was not contesting elections this time because of ill health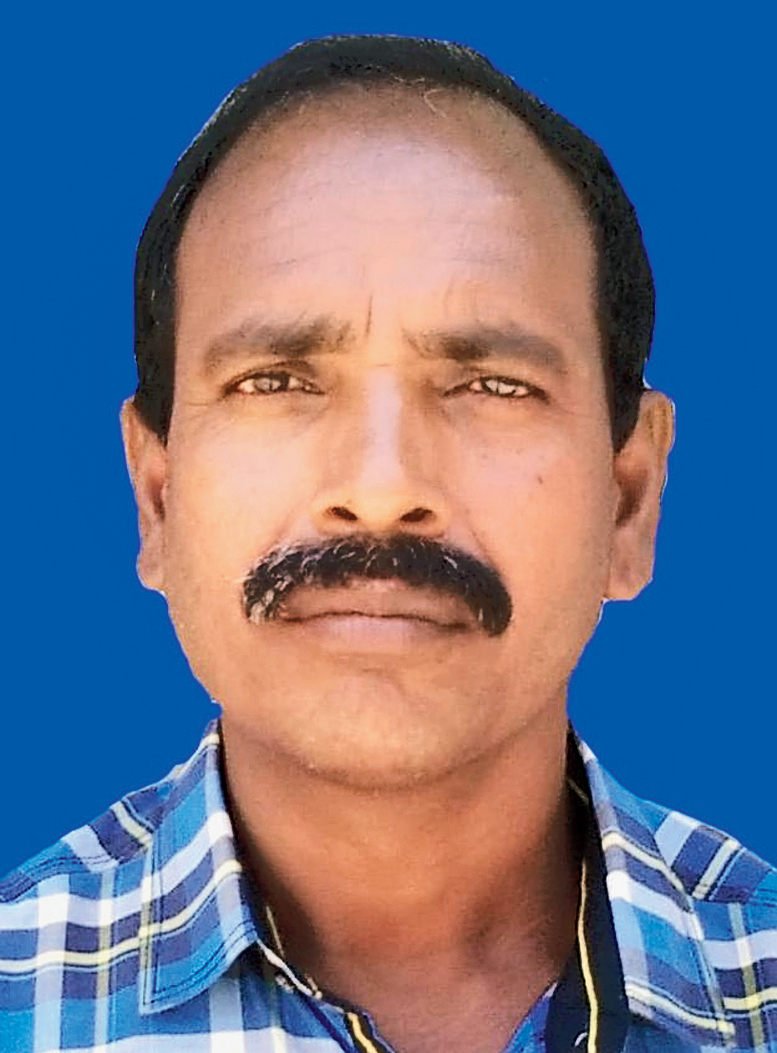 Hafiz Uddin
The Telegraph picture
---
Bongaigaon
|
Published 04.12.18, 06:33 PM
|
---
An AGP leader was shot dead on Monday night by an unidentified person at Gonobinna in Bongaigaon district of Assam.

The killing of Hafiz Uddin, 50, took place in the run-up to the second phase of panchayat elections to be held on Sunday. This time, however, he was not contesting because of ill health.
Hafiz, a popular AGP leader in the Bhandara gaon panchayat area, went to a relative's house in Golapara, around 12km from his residence at No. 6 Jamdoha.
After having dinner at the relative's house, Hafiz reached Gonobinna, nearly 1km from Golapara, to enjoy Kabigaan, a cultural nite, at 8pm.
While the programme was on, Hafiz left the venue to relieve himself when a miscreant shot him dead and fled under cover of darkness.
Local people found Hafiz's body with a bullet mark on his forehead and informed the police outpost at Gerukabari on National Highway 31 which is around 16km from the spot.
"Hafiz held the post of an elected member of the AGP under Bhandara gaon panchayat for the last 10 years. This time, however, he was not contesting. He had a land dispute with some persons who are workers of rival political parties in the locality. They had threatened him a few days back. So we suspect their hand in his killing," his cousin Insan Ali, 45, said.
Residents of Bhandara echoed him. According to them, Hafiz's murder will politically benefit AGP candidate Baset Ali, 35, his cousin, as the party could win from Bhandara riding a sympathy wave.
"Soon after receiving a report from the victim's family, police arrested one Dilwar Ali, 38, a resident of Bhandara and a murder suspect. Some more accused, who are absconding, will be booked soon," Bongaigaon superintendent of police Hridayjit Barman said.
Hafiz's body was brought to Bongaigaon civil hospital for an autopsy.
Complaint: The Congress on Tuesday lodged a complaint with the state election commission against chief minister Sarbananda Sonowal for allegedly violating the model code of conduct by participating in a meeting at a school in Darrang district on Monday.
Darrang villagers will vote on Wednesday.
"The Congress is certain of losing the election and hence creating such issues," said BJP spokesperson Rupam Goswami.