Actress to screen conflict tale in rural BTAD
Rajni had lost (deemed missing) her dearest kin during that turbulent period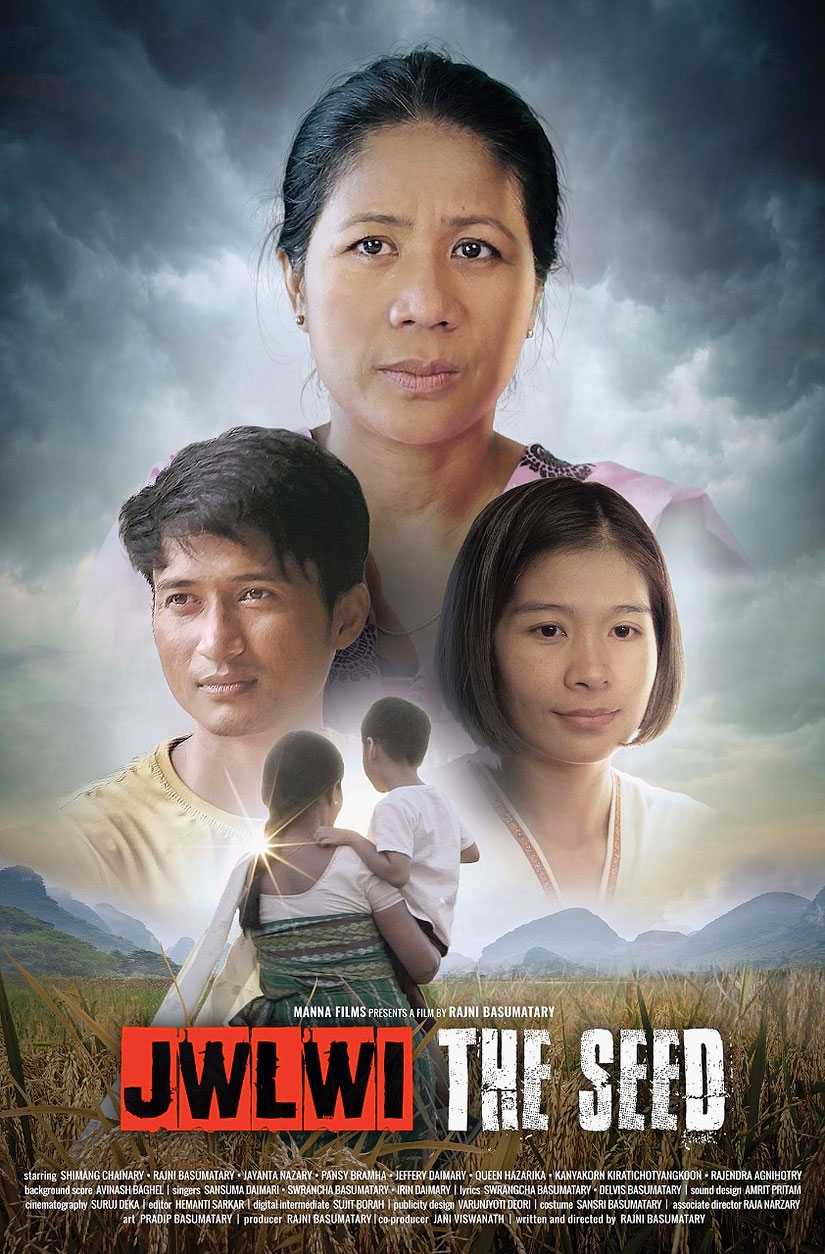 ---
|
Guwahati
|
Published 30.05.19, 07:32 PM
---
Bodo actress, filmmaker and rights advocate Rajni Basumatary's decision to pen, direct and act in Jwlwi: The Seed, a film based on a family torn apart by insurgency in Assam in the nineties, is a personal one. Rajni lost (deemed missing) her dearest kin during that turbulent period.
To tell the story of how innocent people get affected by violence, Rajni will embark on a village-to-village mission in the Bodoland Territorial Area Districts (BTAD), screening her film through a projector for the people who have no access to cinema halls.
For Rajni, the film which will be released shortly, is a voice for everyone without a biased narrative. Recently, the film's trailer and poster were released in Chiang Mai, Thailand.
The film, which has been directed, written, acted and produced by Rajni, is an attempt to tell people in rural pockets about the futility of violence and also highlight that the need of asserting one's identity can be achieved without using the gun.
Rajni is among a handful of filmmakers to brave challenges in making films, especially when there are fewer avenues to showcase regional cinema.
Besides, the village-to-village initiative of screening her film through a projector, will be an attempt to showcase it in the existing cinema halls in the BTAD, its surrounding areas and if possible, even in other parts of the state.
"The halls that existed two decades ago are no longer there, barring a few, and in some places, new ones have come up. To bridge the gap, I have decided to bring the film to the doorstep of villagers. This village-to-village approach will help them watch a film based on human frailty and humanity. But the film is not just for entertainment but also imparts a message that people need to see and understand," said Rajni, who played M.C. Mary Kom's mother in the pugilist's biopic.
Though she faced a personal loss on account of the violence in the nineties, the film, according to Rajni, is a story about everyone, irrespective of their role during the troubled times in Assam.
"It is the story of a family torn apart by violence, it is about insurgents and it is about the soldiers of the Indian army and also about those who wanted to solve the issue through peaceful means. Each one of them had a reason through which they became a part of the conflict. This is a universal theme. It can be related to anyone on this planet whose life was affected or impacted by violence, whether it is in Jammu and Kashmir, West Asia, South America, Afghanistan or other conflict-ridden places," Rajni said.