Neighbourhood
In pictures: Patuli Jheel Park — a quiet haven amidst Bypass' bustle
Running alongside EM Bypass, this park is as accessible as it is green and popular
By
Lygeia Gomes
| Published 28.03.22, 04:10 PM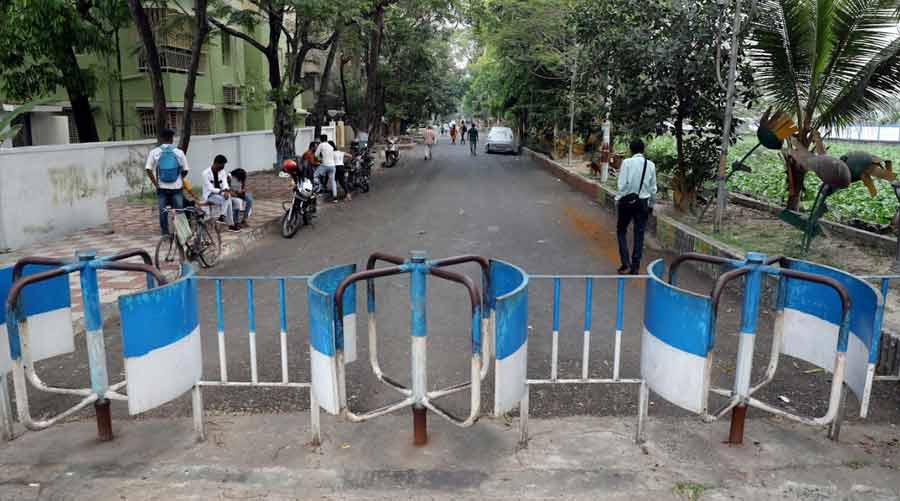 The Patuli Lake Side Park, or Patuli Jheel Park as it's more commonly referred to, is a green stretch that runs alongside the busy Eastern Metropolitan Bypass in Kolkata's Ward 101. Enveloped in trees and bushes bearing seasonal flowers, the park sees droves of morning and evening walkers
Photos: Arijit Sen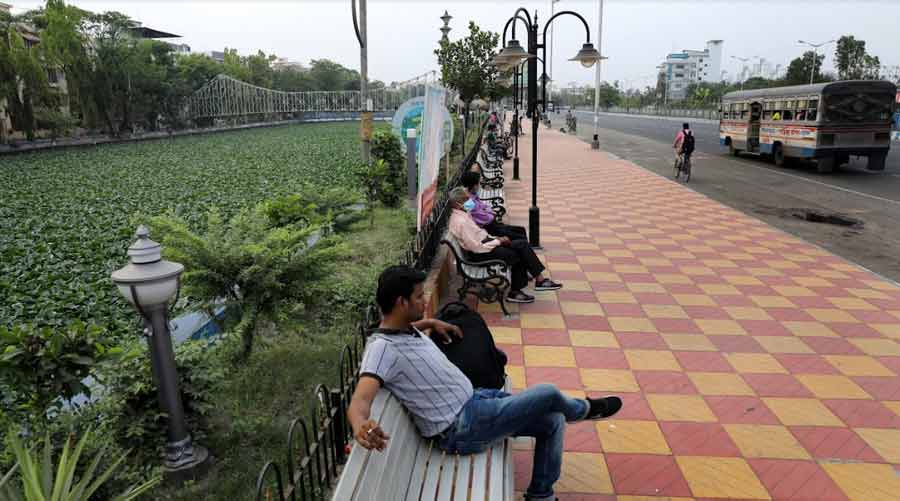 Parallel to one side of the park is Kolkata's patented hustle and bustle – buses, auto-rickshaws, cycle rickshaws and taxis – making it one of the most well-connected stretches in the area. The opposite side has a quiet serenity. Although the stretch is mostly residential. a few small businesses dot it – a preschool, a Chinese street food joint and a Bangladeshi restaurant.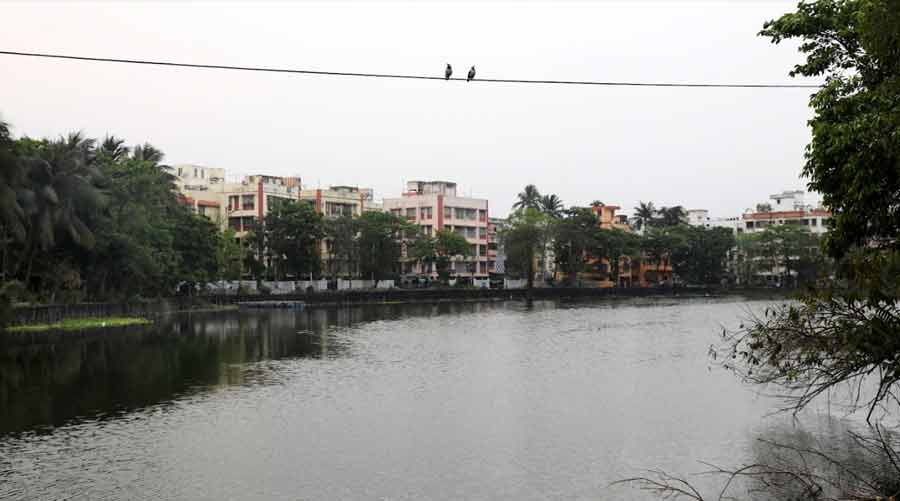 The main attraction of the Patuli Lake Side Park is the scenic body of water that separates the Eastern Metropolitan Bypass from the residential localities of Patuli. The picturesque lake adds a certain tranquility to the locality – making it a sought-after spot for an evening stroll and photo-ops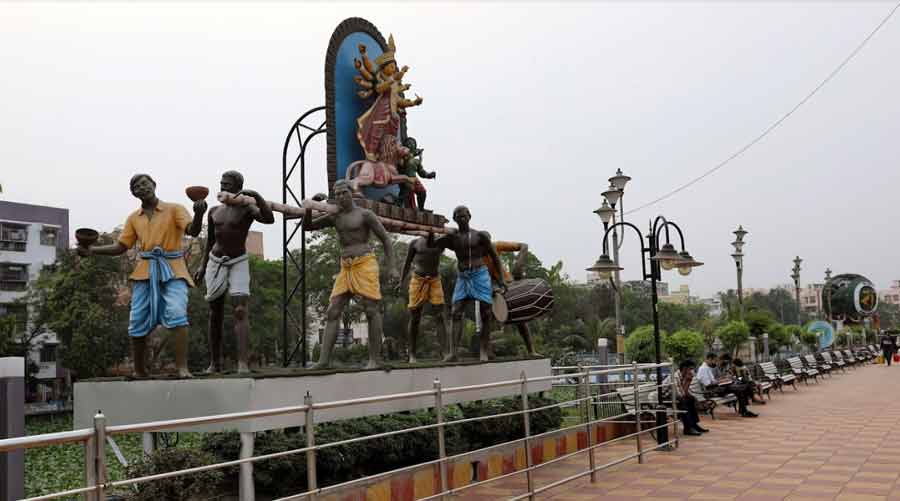 The figurines that add to the park's aesthetics are an ode to the city's biggest and most-loved festival – Durga Puja. The figurines are believed to have first resided at Udayan Sangha, in Naktala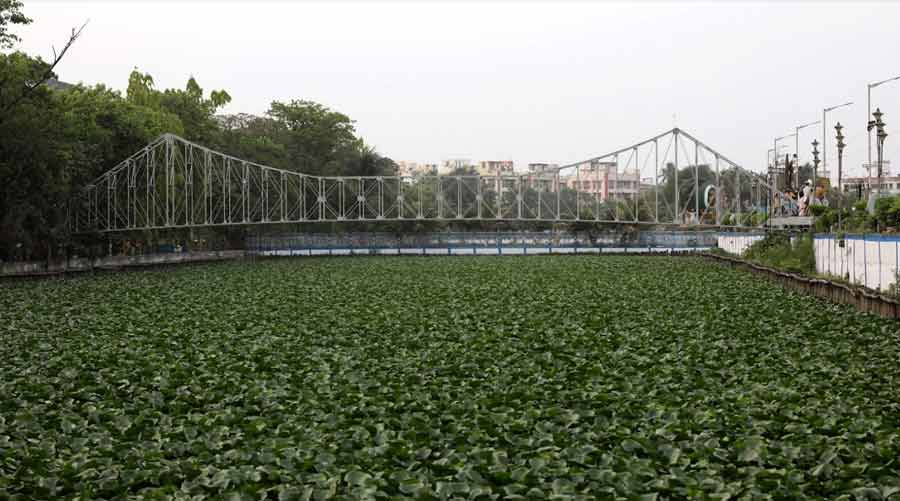 A small replica of Kolkata's most treasured attraction – Howrah Bridge – can be spotted across the breadth of the park. Stop by for a closer look at the details of the structure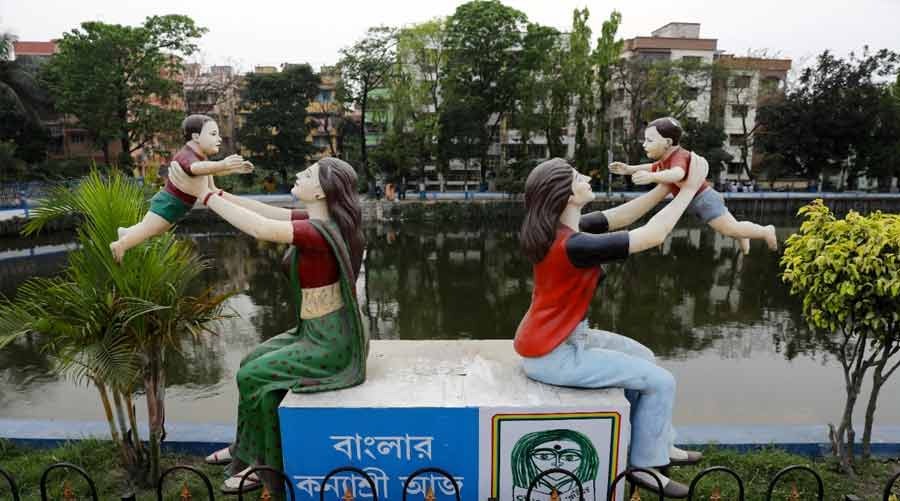 A quirky children's park – decorated with figurines of families – lies in a corner of the park. It has everything a park needs for a kid to have an evening of fun — from see-saws and swings to monkey bars and jungles gyms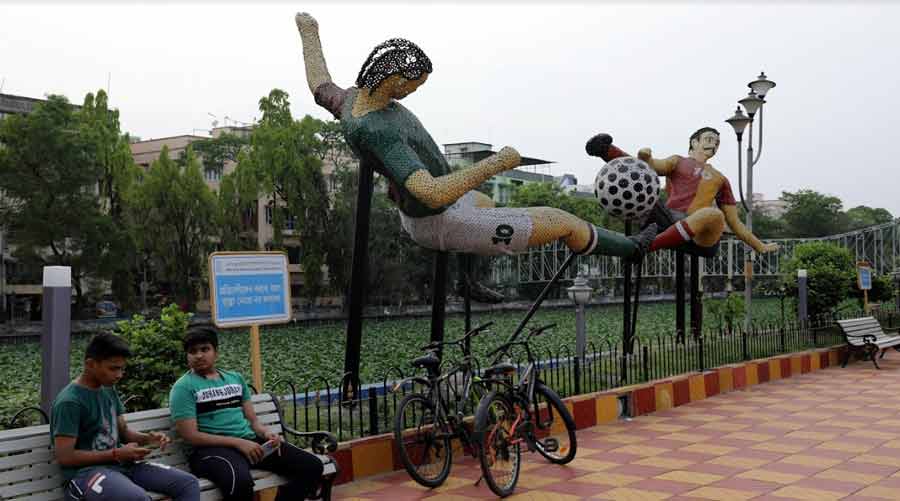 Cyclists often stop by the park to catch a quick breather. Some sit back and relax while others indulge in conversation over piping hot bhar-er-cha and a singhara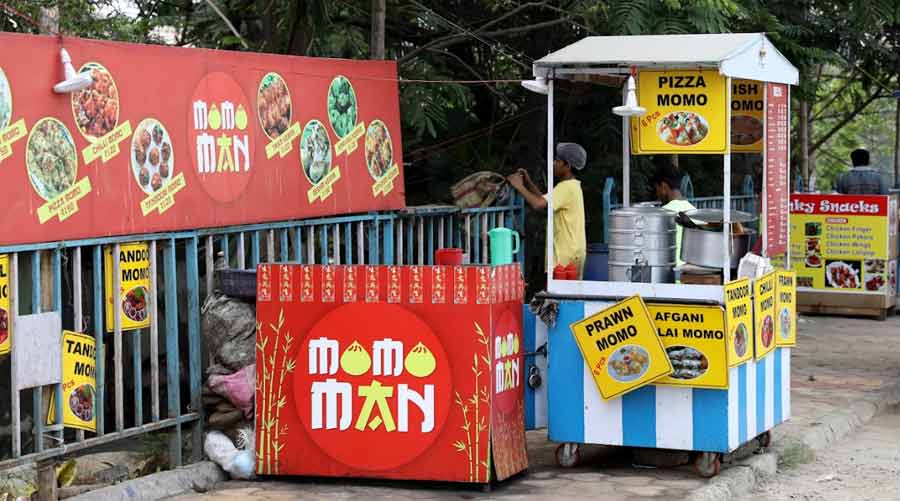 Stationed at one end of the park is a host of eateries for visitors to indulge in. One can get their hands on a steaming plate of momos, cheesy pizzas, or even a 'momo pizza'!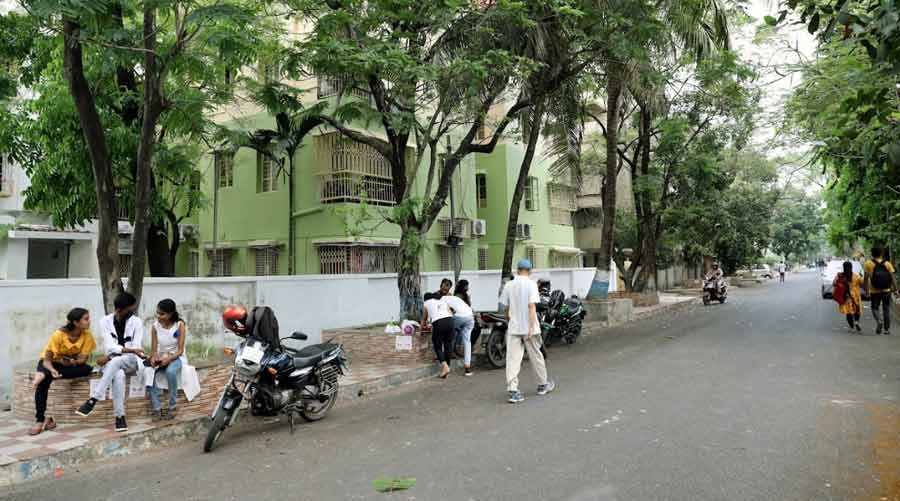 Youngsters usually prefer to hang out 'gaacher tolaye' on the pavement rather than the benches, for it's closer to the street shops selling bhutta and pani-puri.