April Fool's Day celebrations around the world have politicians behaving more seriously than ever. Vladimir Putin calls for a 10-hour discussion with the highest ranking Kremlin officials to debate the continuation of the invasion of Ukraine as well as Putin's own position as Russian President. The Kremlin officials attending the discussion have been faxed with what they are supposed to say in the meeting. 
Over in the United States, the Democrats and the Republicans come to a consensus over working together to bring about even greater negligence of the American working class while across the Atlantic, British Prime Minister Boris Johnson hires a professional hairdresser.
In India, the Prime Minister's Office (PMO) agrees to disclose details of the PM CARES Fund, including its entire list of receipts and expenditures, to all contributors who have donated in excess of Rs 1000 crore. In Pakistan, Prime Minister Imran Khan cites the recently passed no-confidence motion against him as proof of Pakistan's robust democratic structure, since "such a thing wouldn't have been possible in a banana republic".
Wondering what else happened while you questioned how politics and capitalism fool you every day? Here's presenting the top stories from the week that should have been.
March 28
Insider reports reveal that after Will Smith slapping Chris Rock became one of the most viral Oscar moments of all time, the Academy of Motion Picture Arts and Sciences has decided to "stage an impromptu slap" every year to boost viewership. Early candidates for 2023 include Pete Davidson slapping Kanye West (the other way around might entrench racist stereotypes) and Martin Scorsese slapping the Avengers with the help of a stool.
The Sri Lankan government denies rumours that it is persuading Beijing to fund the revival of the Liberation Tigers of Tamil Eelam (LTTE) in an attempt to whip up patriotic concerns that can distract citizens from the country's ever-worsening economic crisis. "We'll never ask the Chinese to fund chaos in our own country, our own ministers can do that well enough," says a government official, who has since been sent on indefinite leave.
March 29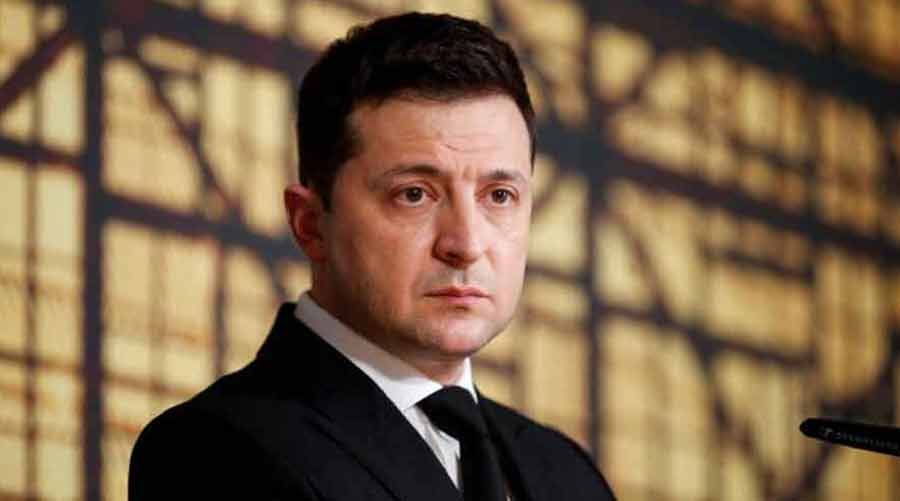 Volodymyr Zelenskyy has been notified that he cannot crack any Holocaust jokes during his stand-up as he himself may take offence to them retrospectively
TT Archives
The Pan-American Association of Virtue Signalling (PAAVS) invites Ukrainian President Volodymyr Zelenskyy to be the chief guest at its latest event, which focuses on healing trauma through comedy. Zelenskyy has been requested to perform a 10-minute skit via Zoom, focusing on his ordeal in the midst of the Russian invasion and will get to share the stage with eight other survivors of trauma, including a Swedish activist suspended by Snapchat and a Canadian professor misgendered by Alexa.
Following the arrest of a 25-year-old woman in Karnataka for the egregious crime of wishing Pakistan on its Republic Day, Karnataka Police has launched a campaign, encouraging locals to register a complaint against anybody in the state who they suspect has spent more than two hours of their lives listening to Coke Studio Pakistan.
March 30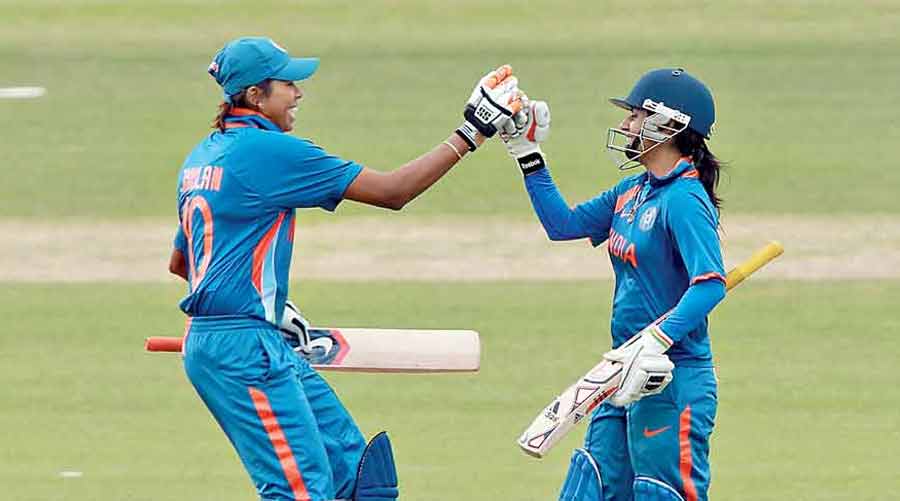 Mithali Raj and Jhulan Goswami have refused BCCI's offer of playing a farewell match against a men's legends team involving Mahendra Singh Dhoni and Sachin Tendulkar
TT Archives
Mithali Raj and Jhulan Goswami admit in a joint interview that their current plan is to retire from international cricket in early 2023, as that would help provide maximum traction to their respective biopics, which are slated to release next February.
In the aftermath of MLAs from the Trinamool Congress (TMC) and the Bharatiya Janata Party (BJP) trading blows in the West Bengal Assembly, both parties have called for an immediate internal review. The assessment will be used to revamp the diet and workout routine of both TMC and BJP MLAs so that they are better prepared to knock each other out the next time a fight breaks out in the Vidhan Sabha.
March 31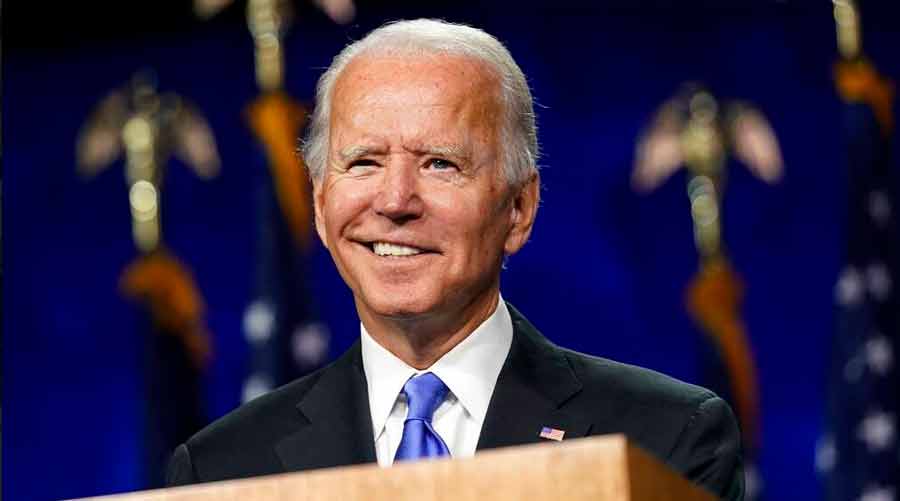 Joe Biden denies that he has been on medication for Alzheimer's Disease since 1985
TT Archives
US President Joe Biden clarifies that he did not intend to encourage a regime change in Russia, explaining that "I didn't mean that Vladimir Putin should be removed from power as the will of the Russian people must prevail at all costs. I'd also like to take this opportunity to make it clear that the CIA isn't planning to get Alexei Navalny out of prison to stage a coup against Putin and I have not asked Garry Kasparov to gift poisoned chess boards to Russian oligarchs."
Introducing the Criminal Procedure (Identification) Bill 2022 in the Indian Parliament, which will allow the police to collect, store and analyse physical and biological samples of specific individuals for investigation purposes, Union minister Ajay Mishra Teni observes: "This will be a landmark legislation in India as it will allow us to prove once and for all how the DNA of certain communities in our country makes them more prone to crime than others."
April 1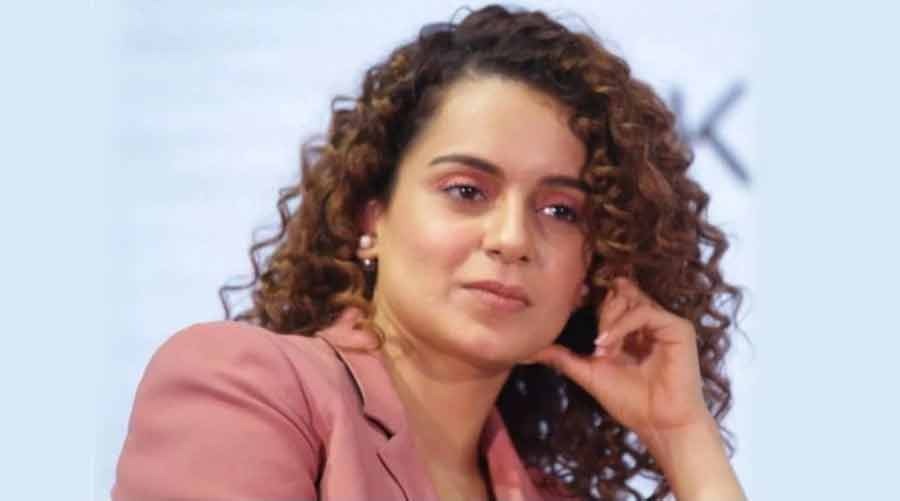 Kangana Ranaut opines that Mukesh Ambanii, not Virat Kohli, should be India's most valued male celebrity
TT Archives
Following Alia Bhatt's coronation as India's most valued female celebrity by the Duff & Phelps report, Kangana Ranaut says that the "only reason Alia has come out on top is because Duff & Fluff forgot to take into account my hidden assets". When quizzed on where her hidden assets are, Kangana adds: "I believe in Atmanirbhar Bharat, so you won't find mine in the Bahamas, like so many of the Bollywood mafia. I prefer to keep them in Benares instead."
PVR Inox Ltd, the company formed after the merger of two of India's largest multiplex chains, announces a special feature at theatres for premium members. Soon enough, select Indians will be treated to luxury chairs in multiplexes that come equipped with tranquilisers and noise-cancelling earbuds to ensure that audiences are able to sleep in peace without being disturbed by the movie.