Arko Mukhaerjee, who mesmerises us with his voice, songs and sensibility, has surprised us with a new development in his life – the musician married to interdisciplinary artist and scholar Dr. Sandra Chatterjee. The couple shared glimpses of their journey on social media from Aeroskobin, Denmark.
Arko and Sandra raise a toast
Arko Mukhaerjee@Instagram
The singer wrote, "Mr and Mrs. ...... Signature. Toast. And the knot's tied". In turquoise blue pants and complementing navy blue and black hoodie, Arko's groom OOTD is a welcome look, and no accessory can beat the smile on his face. Sandra looked resplendent in an earthy toned sari and red shawl, smiling to the camera. She shared a couple photographs on her social media handle and wrote, "There we go. Tying the knot is easy, keeping it in tact is on"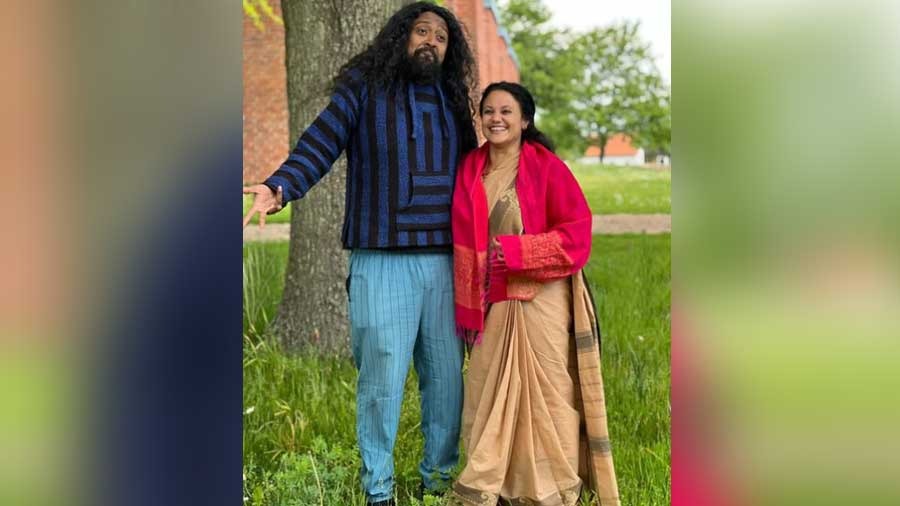 Arko Mukhaerjee@Instagram
Arko also shared a memory about Sandra's sari, penning a few lines on his Instagram handle. He wrote, "The sari belongs to late Manju Bhattacharjee, our dearest Mashimoni, Joyraj's Ma. Joyraj had gifted Sandra this one on her birthday at our beloved canteen in Howrah. This is the best occasion for it."
The couple raised a toast and also shared moments from the signature ceremony.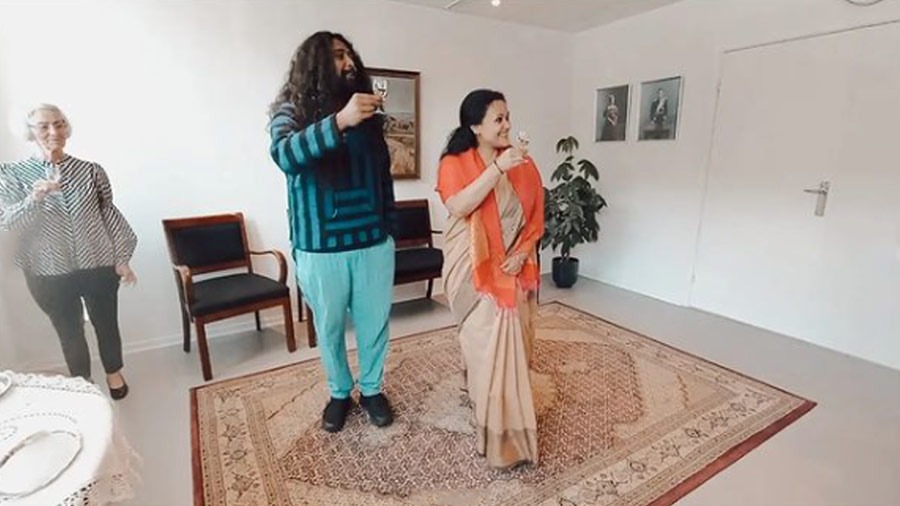 Attribution: Arko Mukhaerjee@Instagram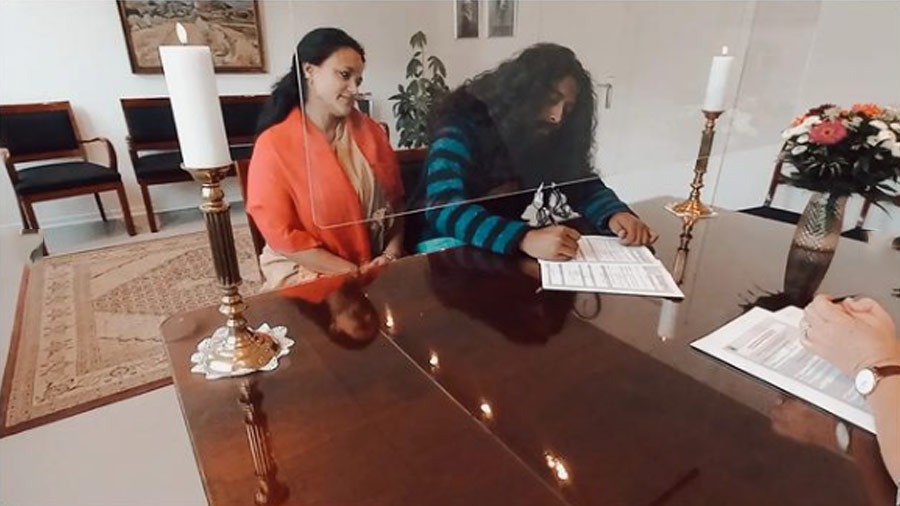 Attribution: Arko Mukhaerjee@Instagram
The singer thanked friends and family "for being there from behind us" also wishing "May we all remain humans till the end."
In another post, Arko writes, "....I am glad I chose you. I am glad it was not really a choice. It was more like the inevitable. Like a revolution. Or a revelation. Like giving it one last shot…" The artist ends the beautifully penned message to Sandra with "Thank you for being my friend. My companion. My beloved. My strength."