Birthday celebrations are always fun with friends and family. But Bickram Ghosh's 55th birthday bash — on October 20 — was made extra special for the percussionist. Why? He was set to launch a musical instrument, at The Spirits on Sector V, called the tajobla which is a mix of the Spanish cajon and our classical tabla. The instrument that is primarily built for a tabla player was launched as a collective project with Gappu Cajon Industries, which is an Indian cajon and percussion brand.
The evening saw Bickram's friends and family gather at the Sector V property to enjoy cake while listening to the new instrument. The ace percussionist did a couple of jam sessions with musicians (and even actors), who were present in the audience.
And the icing on the cake? Bickram has received an honorary doctorate in music from Saint Mother Teresa University Bangalore for mastery in Indian Classical Music.
How do you usually celebrate?
Mostly with family. I like to go out for a meal to a place where I feel comfortable. I didn't do my 50th because I was touring, so this time people wanted a party. So Samiran and Sonali Banik organised it at The Spirits.
Do you ever look back at your growth as a musician?
A younger musician posted on Facebook today: "Welcome to half-time." So I wrote back: "As long as it's not an interval." Right now, I am at my busiest because all the three careers have come together. Three being the classical music career, fusion and scoring, and albums. I want to do more. I also teach. I have an academy where I have several hundred students. There is so much happening now that I wish I was 35 (smiles).
What can you tell us about the tajobla?
The essence of the instrument is a cajon; you play it while sitting on it. You don't play the top of a cajon but here you're not sitting on it because the tabla player is already sitting down. So the idea is  that you play the tabla and the tajobla. We have structured it in a way where the  top of the instrument is the bass, instead of the side. And on the tajobla, you can play the side and the top; there is a tabla motif on it. You also get a ring-y tabla-y sound. So it has that tabla configuration but it's a cajon. I can also modulate it a little bit like a bayan. It adds another sound to my kit.
How long did it take to put this together?
A couple of months. These people from Gappu Cajon are doing well internationally and are from Calcutta. It's not in the market yet but it will be in a couple of weeks.
What is the selling point of the instrument?
The tabla technique is very different from the cajon technique but you can use the tabla technique on this instrument. With a cajon, you are using two hands as two units but on the tabla, you're using each finger as a unit. That malleability is there on this instrument because of the high end on the right (hand). On a cajon, you're using both hands on one surface but on the tajobla you're effectively getting two tonalities.
Have you already used this instrument on some of your songs?
Not yet. I will start playing it live and it will be a part of some of my upcoming projects.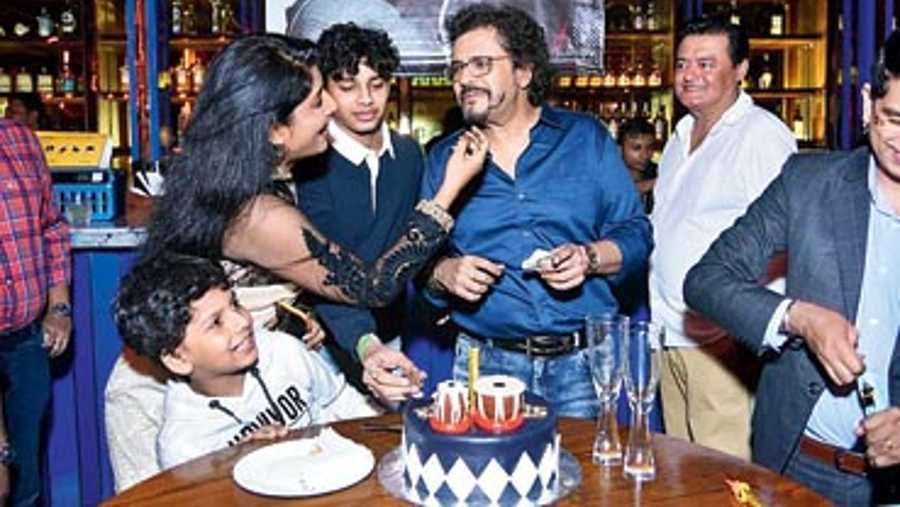 A fun moment while Bickram Ghosh cuts his birthday cake with Jaya Seal, sons Adit and Aarav and Saswata Chatterjee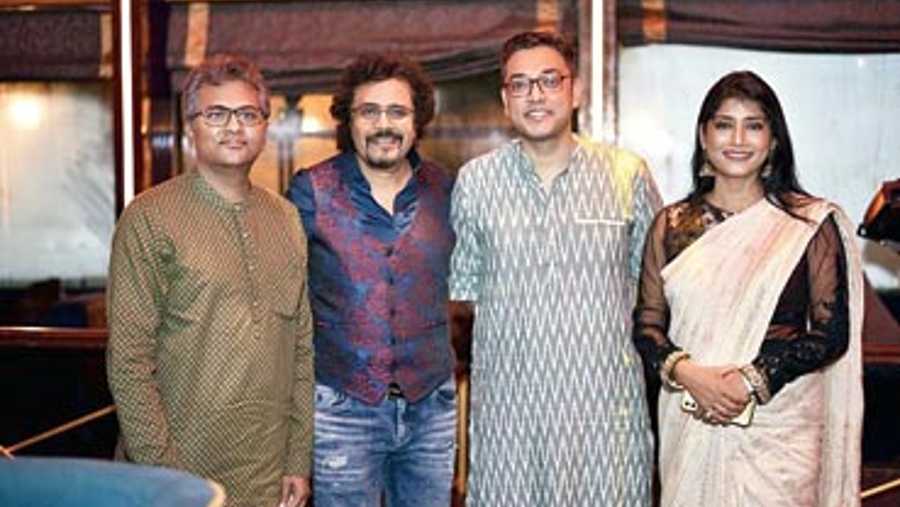 Prattyush Banerjee and Anupam Roy dropped in for the party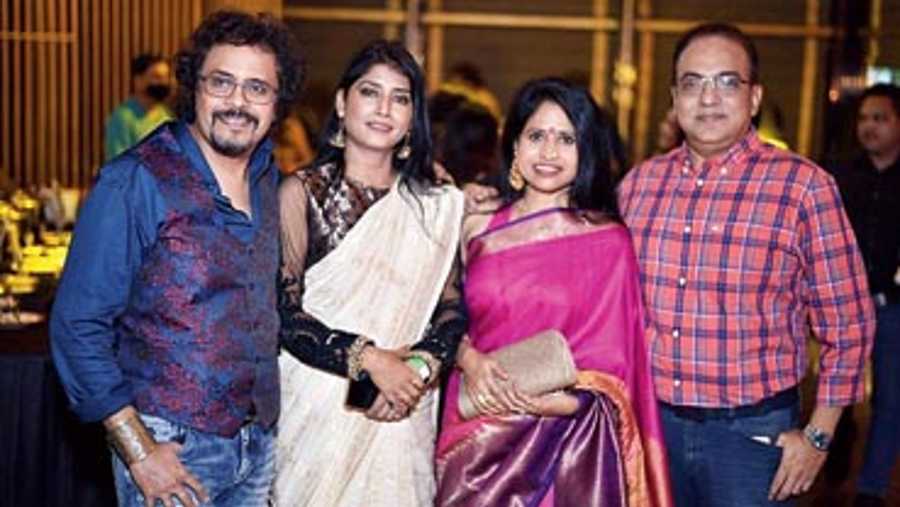 Arindam Sil with Shukla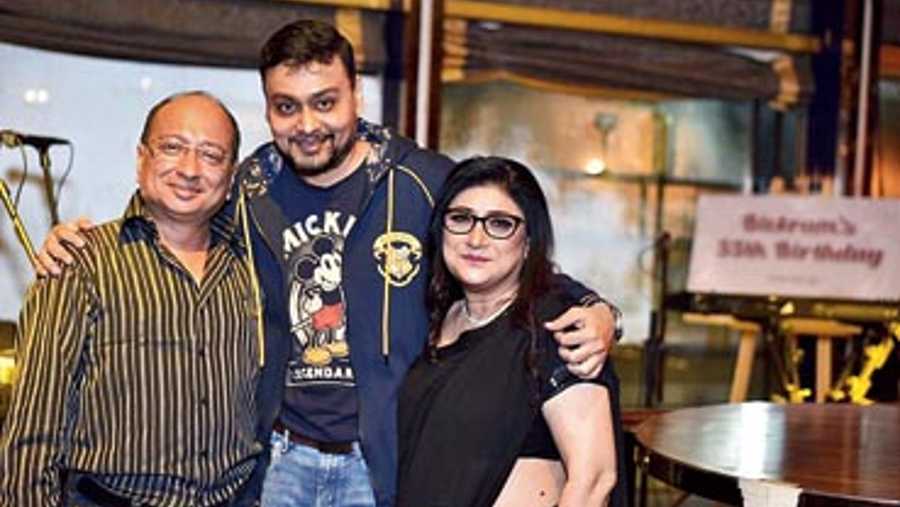 Architect Samiran Banik, Subhrajit Mitra and Sonali Banik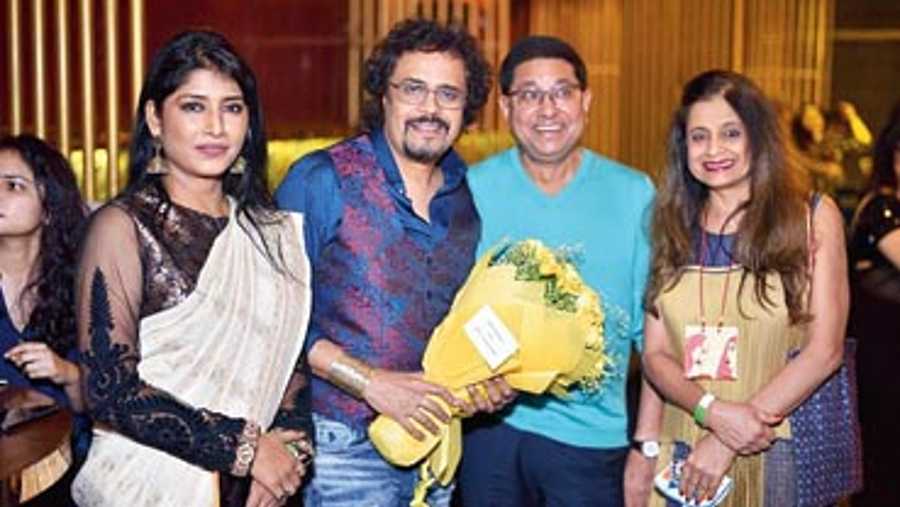 Sanjay Budhia with Minu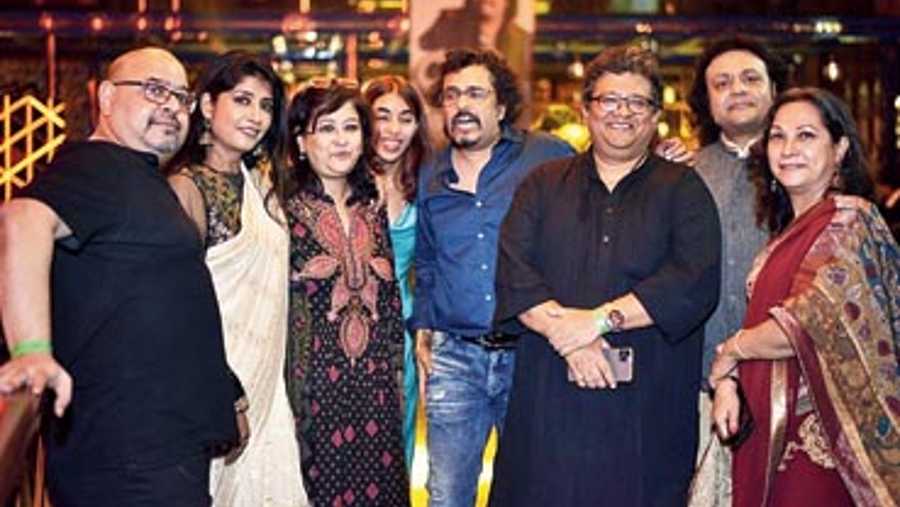 (L-R) Atri Bhattacharya, Jaya Seal, Mousumi and daughter Aankhi, Bickram Ghosh, Aniruddha Roy Chowdhury, Tanmoy Bose and Indrani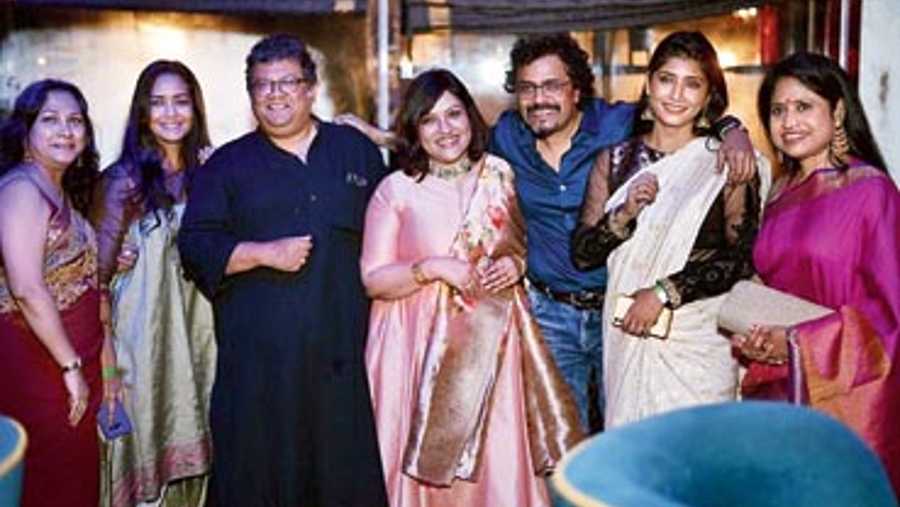 Esha Dutta of Burnt Garlic with Aniruddha Roy Chowdhury and Mahua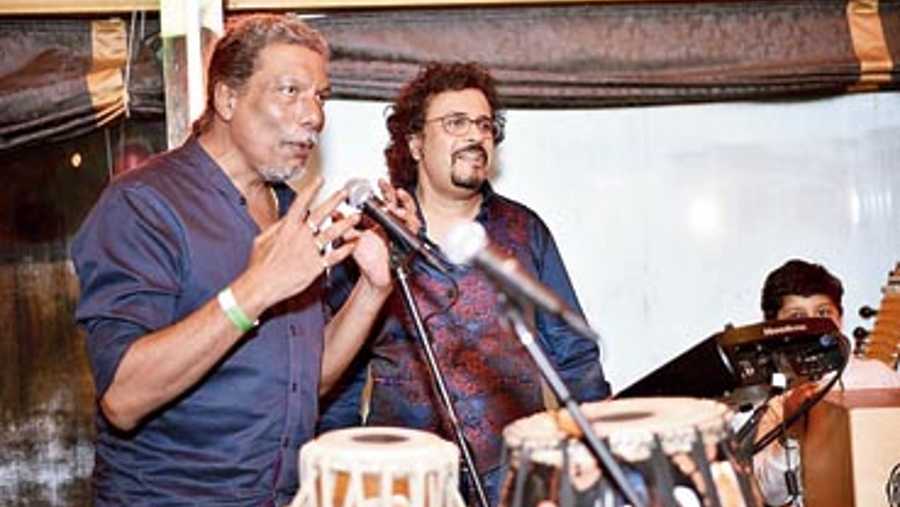 Arijit Dutta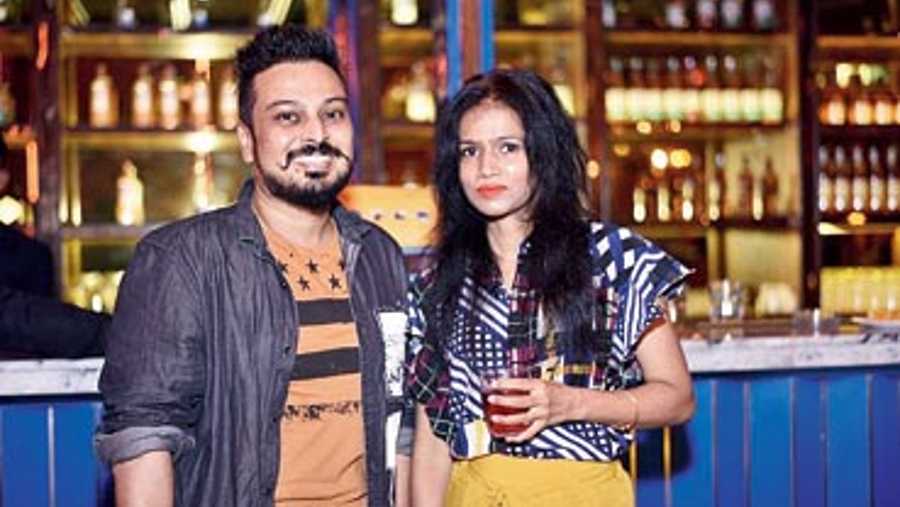 Fashion designer Abhishek Dutta with Jayashree
Souraj Bhowmick, corporate general manager of The Spirits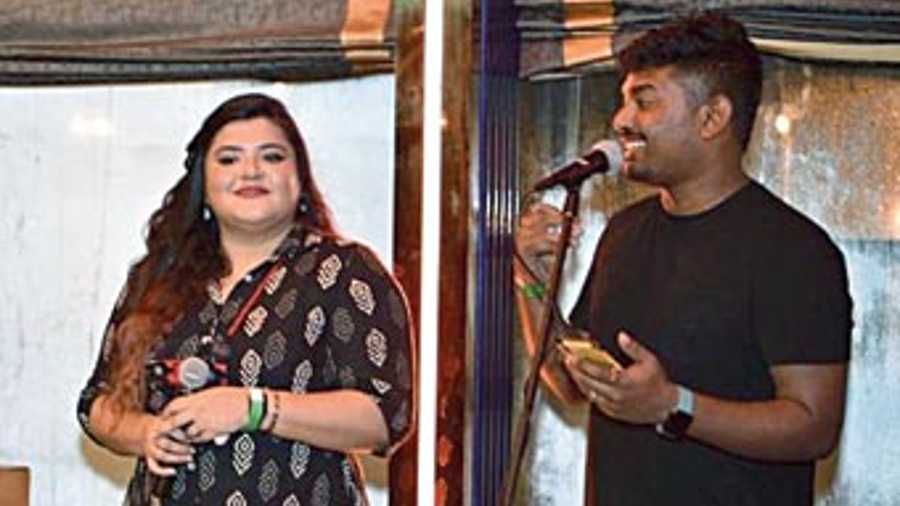 Ujjaini Mukherjee performs with Shovan Ganguly
Pictures: Tania Chatterjee and Arun Talukdar