Easy, effortless dressing with a cornucopia of prints, all of it laced with boho-chic vibrance. That's Verb by Pallavi Singhee, who has just shown at the Venice Fashion Week. The designer who started more than a decade ago, has come a long way and is content in the space she is now, with an eye on the future of course. Her clothes are fuss-free yet stylish and statement and a great choice for casual festive gatherings. Pallavi chats with The Telegraph about her journey and her aesthetics.
How was Venice Fashion Week?
This was my first international fashion week. We do a lot of trade shows in New York and Paris and we show around the US quite a bit, but this was the first fashion week we did outside the country. I have always loved Europe as a destination. Then we got this opportunity from the collaborators and owners of Venice Fashion Week. We took it up and it was beautiful... quite an experience. We didn't understand each other's language at all.The collection was very nice and it was a small gathering of buyers and guests. I showed spring-summer '23. It's basically elevated everyday clothes. The feel is slightly different and simpler than what we do. Internationally that is accepted much more. We have worked on Indian prints and tried to make it contemporary by moving around colours and playing with motifs.
When you started out, your sensibility was different. How has it evolved over the years?
When I started out, my exposure to fashion was limited to Indian clothes. There weren't many Indian designers doing Western clothes in India apart from the ones who were exporting. I had worked with Sabyasachi (Mukherjee) for three-four years before I started on my own. I chose the same line, only the clothes I was making were more pret. They were Indian clothes, occasionwear. You know how everyone has an ambition of wanting to be in certain stores, doing certain events. I was childlike when I started and with my exposure all I wanted was to do one fashion week and get into Anthropologie once and wanted one lakh in my bank! I don't think even a child aims like that anymore. So, when I did my first fashion week, it was like ticking off a box. Then to get into Anthropologie, we had to make a line of Western wear. Then I did one fashion week with one line of Western wear and they came to my stall and picked up one outfit and that same dress was worn by Priyanka Chopra for Dil Dhadakne Do.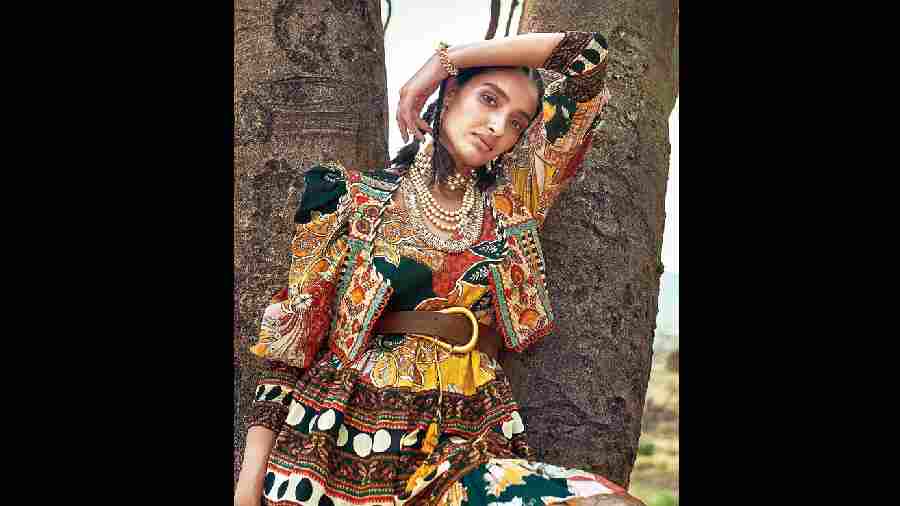 The stunning Caravan.
It was a quilted heart dress. It was huge and we did 80 pieces and that was my opening and I was thrilled with it.That time Bridal Asia was the main event for us in the year and I thought maybe if we have done well with our first collection, let's try to do something else. So, instead of doing Bridal Asia, I saved that money to do Who's Next, in Paris. I realised I have a flair for making Western clothes and I enjoy it much more. There's more to do and I find it relevant in today's time. Indian clothes, how we are today, are reserved for special occasions. That also not so much anymore. So, I am happy to do what I am doing and I am glad we are in this space.
The brand has seen a complete shift....
It has been a complete turnaround, yes, ever since. And, frankly, we are still trying to find our ground. We are still in that phasing out phase and are confident that this is what we want to do and we have received warm welcome and good response. We have grown quite a bit ever since we have changed what we used to do.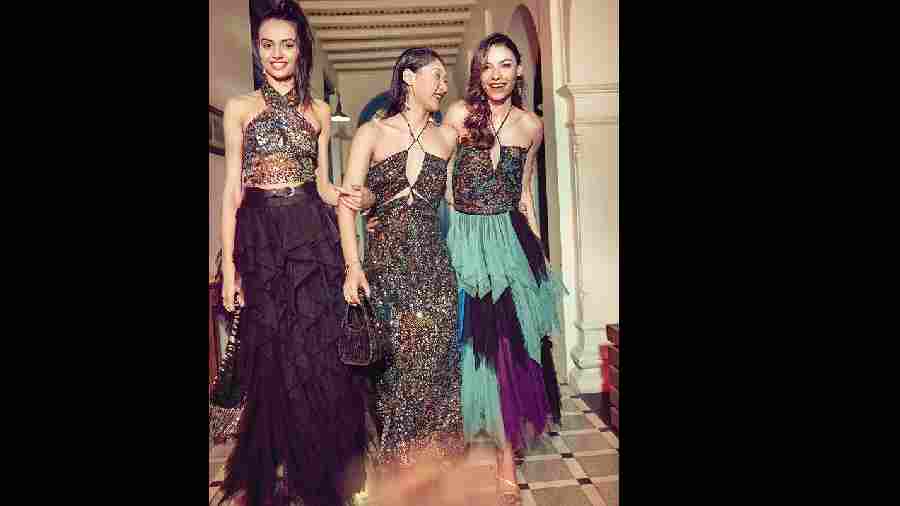 The easy-breezy Viva La Vida.
It's also pitchforked you onto the national platform...
I think I was a relaxed fashion designer (laughs)... not working very hard! Now it's not a hobby any more. So, for the last seven-eight years, we have put in a lot of effort and we can see results.
The style is feminine yet boho and carefree...
That's exactly what it is. Somewhere what we create is an extension of ourselves... how we see life. My clothing is an extension of me, my personality.... It is for that kind of person who wants to express themselves through their clothes, in terms of wearing colours, wearing silhouettes that make her look feminine and girlie and at the same time, it's not plasticky or overdone or following fashion protocols or rules. It's not a clone setting of wearing certain kinds of clothes. It's about living life to the fullest and hence, all the bohemian free-spirited vibes you get from it. I feel when we do these flowy, resort-y silhouettes, it adorns various body shapes and makes everybody look comfortable and girlie.
Caravan looks amazing. So vintage...
All our clothes are essentially inspired by vintage, heritage, old folk embroidery and because we are a brand which is now global, but from India, we need to bring our heritage with us. We are particular about the inspiration we choose and the language we want to communicate.There is so much you can communicate with prints. It's just an extension of painting. So we explore our range with prints, hues and different ombre textures.
Viva La Vida has vacay vibes...
The concept we want to explore in Verb is Verb for every occasion. It's about celebrating life. If you see even how it's shot, there are girls on the cycle going on a picnic, some are painting, at night they are all partying.... So, Verb as part of your life. Ideally when people dress up for the evening, they think they need to wear all black or look a certain way, but we've done the same thing in a different trendy manner. These are all forms of self-expression where we have tried to show that you can dress for the occasion, but dress differently.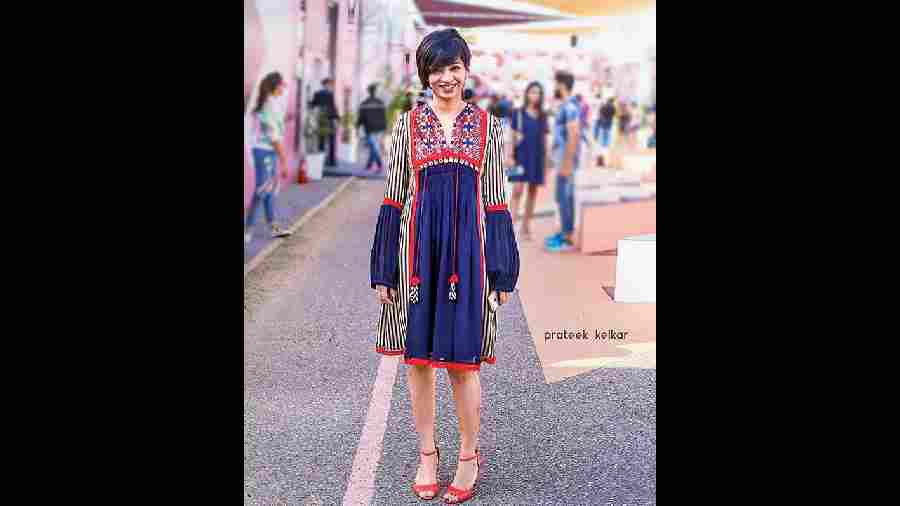 I think I was a relaxed fashion designer (laughs)... not working very hard! Now it's not a hobby any more. So, for the last seven-eight years, we have put in a lot of effort and we can see results — Pallavi Singhee.
Is your own aesthetic effortless too?
I hate made-up and I think it doesn't speak to anybody. We love effortless, casual and honest and that's what the clothing is about. I don't want people getting stressed about dressing up. The idea is to keep it fun.
So, your aspirations have broadened a bit... not just one fashion week...
(Laughs) I laugh at myself. I am very happy with achieving little. The way forward is bettering myself, making better clothes, being in more spaces and I want more people to love it and enjoy it.