He is a bit of a foodie. And a football and volleyball fan. A 19-year-old, he has also secured a full scholarship to pursue a graduation course in Dallas University. In Delhi at the moment, he is checking out on Turkish, Lebanese and Israeli cuisine. In the middle of all this, he has become West Bengal's 10th Grandmaster in chess.
This is Koustav Chatterjee, a highly talented chess player, who achieved the feat in the ongoing national championship. He is a flag-bearer of a tradition the state had started long back. Dibyendu Barua was the first Grandmaster from West Bengal. Koustav, perhaps fittingly, is a product of the Dibyendu Barua Chess Academy. A bright student, he cleared CBSE exams from South Point High School in 2022 with 98% of marks from the commerce section.
Speak to him and you are unlikely to get a word on chess out of him. "I like reading. Philosophy, history and anthropology are my favourite subjects. I like playing football. I am a midfielder. Luka Modric (of Croatia and Real Madrid) is my favourite player. I also like volleyball but can't get to play that very often. I like video games as well," Koustav told My Kolkata on Monday.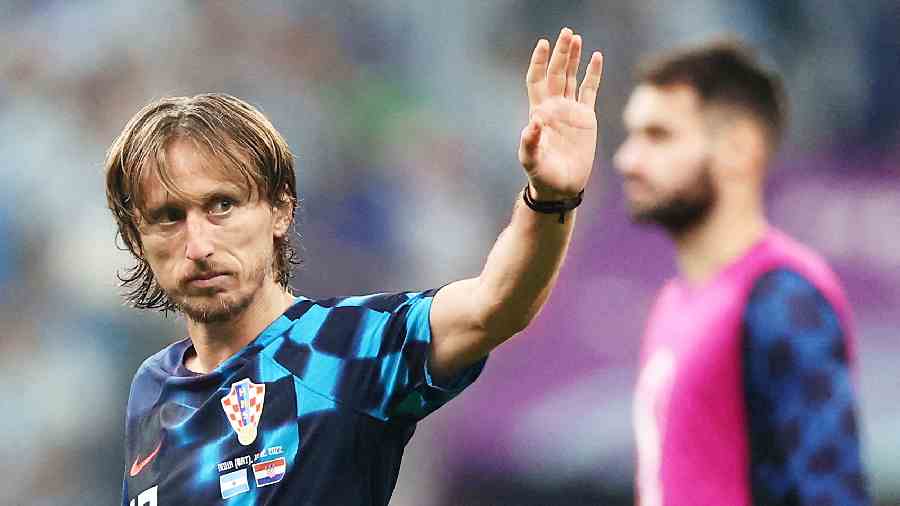 Koustav's favourite footballer is Luka Modric
TT archives
It was not a smooth journey for him. He had to fight a problem of obesity. He used to weigh around 110 kilos about two-three years ago. He lost his father at around the same time. Koustav is around 70 kilos now. "It was a combination of diet control, cardio-vascular exercises, and playing football and volleyball," he says. "Now, I am as fit as anybody."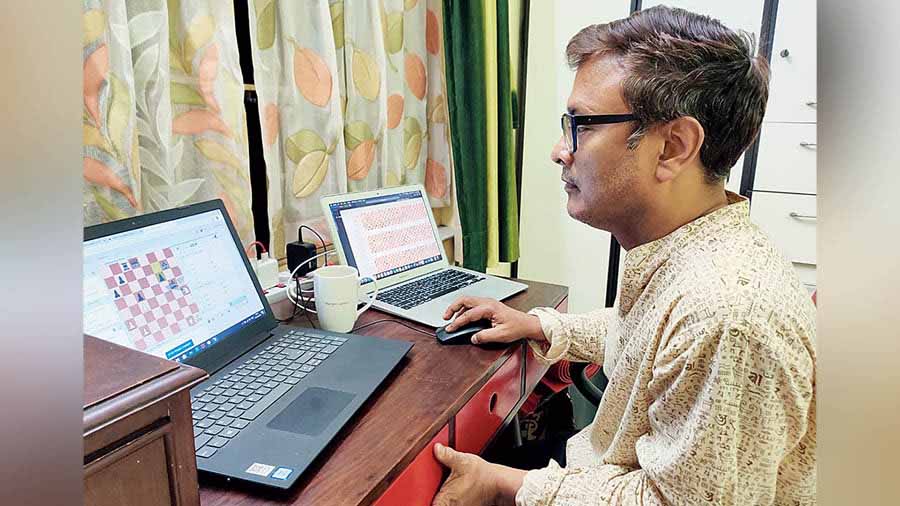 Koustav has trained at Dibyendu Barua's chess academy
TT archives
Barua acknowledges this. Apart from Koustav's talent as a chess player, what impressed him also was this boy's zeal for improving his physical fitness. One may think that a game like chess is more about the mind than the body but that is not true. "When you are perched in that seated position for hours and playing so many tournaments a year, the spine area comes under a lot of stress. Eventually, it affects your entire system. So in modern chess, there is considerable emphasis on physical fitness. It helps you in the long run and Koustav has done that," said Barua.
Parents in West Bengal usually prefer that children concentrate more on academics than sports. This was not the case with Koustav. Babita Chatterjee, Koustav's mother, works in the finance department of the South Dumdum Municipality. She says that they encouraged him to take up chess after he became the state champion in the under-7 age category. "We saw that he could pursue both, do well in academics as well as in chess. We did not dissuade him. He is a keen reader and interested in a lot of things," said Babita.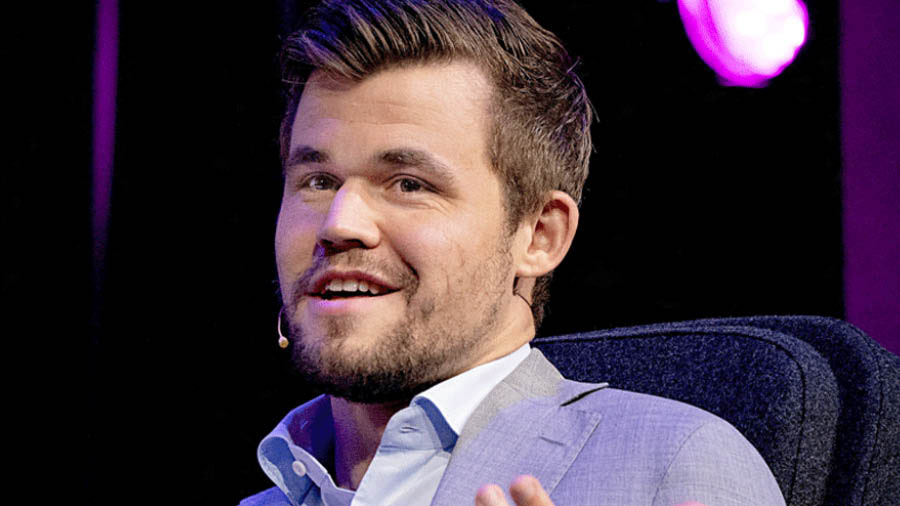 Koustav is an avid fan of chess sensation Magnus Carlsen
TT archives
Koustav wants to make the most of this opportunity. A fan of chess sensation Magnus Carlsen, who is an avid football fan and player, this Kolkata boy says chess is his priority. "I wasn't sure if playing chess could be a career, so I never neglected studies. But now that I have come up to this level, I want to give this a serious shot. I want to go up to wherever I can and take it from there. Hopefully, there will be back-up options if I don't meet my expectations."
From a bulky boy to becoming a fitness fanatic, who balances diet, studies, football and chess at the same time, Koustav has shown a lot of early promise. Becoming a Grandmaster at the age of 19 is no mean achievement. Let us see where he proceeds.
Grandmasters from West Bengal
Dibyendu Barua
Sandipan Chanda
Surya Sekhar Ganguly
Nilotpal Das
Saptarshi Roy Chowdhury
Saptarshi Roy
Deep Sengupta
Diptayan Ghosh
Mitrabha Guha
Kaustav Chatterjee