In the latest path-breaking achievement of her career, Kolkata girl Ashwika Kapur has been nominated by the Royal Television Society (RTS) as part of its upcoming awards in October. Established in 1927, RTS is the oldest television society in the world, and received its royal status in 1966, with the Prince of Wales becoming Patron of the Society in 1997. Over the years, the likes of Phoebe Waller-Bridge, Graham Norton, Gary Neville and several other familiar faces on British television have been recipients of honours by the RTS.
My Kolkata caught up with Ashwika, who believes the need of the hour is "more and more people talking about conservation in more and more ways".
I wanted to tell a story about an idyllic little place in a world that seems devoid of harmony
My Kolkata: Give us some details on your nomination by the Royal Television Society. What is the nature of the award and which work of yours has been chosen?
Ashwika Kapur: I've been nominated in the Best On Screen Talent category, alongside comedian Frank Skinner, naturalist and explorer Steve Backshall and Paralympian Jonnie Peacock. My nomination is for the film I made for BBC's Planet Defenders, a series of six standalone episodes telling conservation stories for children. My film, 'Ashwika and the Gibbons', is about 25 minutes long and deals with the hoolock gibbons in a village called Barekuri, in the northern corner of Assam.
In 2021, BBC asked me to work on a film shot in a location close to where I'm in Kolkata so that I could script, film and present it myself. The pandemic had changed the nature of filmmaking altogether. I wanted to tell a story about an idyllic little place in a world that seems devoid of harmony. Over in Barekuri, the gibbons live in perfect ease with the people, who literally consider them their siblings up in the trees. Each of these wild gibbons is named and the people remember when they were born. Earlier, the gibbons, who sing in the morning, used to act as alarm clocks for the locals. But because the village is completely cut off from any forest, and everything around is just flat land, gibbons (who are completely arboreal) can't find a new habitat. This, in fact, is the story of gibbons across the Northeast. My film highlights this while also celebrating the presence of the gibbons in the village, which I hope can inspire and encourage children.
I couldn't believe I had been nominated in this category, that too for a nature documentary
How did you find out about the nomination? What was your first reaction?
I had been a part of the team that worked on the Netflix series Attenborough's Life in Colour and that had been nominated as part of the RTS Awards. We were all posting congratulatory messages on the group when I noticed people typing, "Congratulations Ash!". I was surprised and asked, "For what?!". That's when I found out that I had been nominated separately for Best On Screen Talent for my film in Planet Defenders. A few moments later, I got an email from the BBC confirming the nomination.
I couldn't believe I had been nominated in this category, that too for a nature documentary. Of course I was ecstatic, and there was a fair amount of shrieking involved, before the whole thing sunk in. 
Incidentally, I'm supposed to be in the UK later this year to act as a judge on the panel for the Green Oscars (The Wildscreen Panda Awards), which in itself is overwhelming, considering I won the emerging filmmaker award as part of the Green Oscars just eight years ago. And now my time in the UK will also involve attending the RTS Awards (on October 2). When I think of it, I could never have imagined getting nominated for an RTS Award as an international newcomer back in 2014. It's heartwarming to see how much the industry has opened up and empowered wildlife filmmakers globally. Conservation used to be the "C word" in the industry not too long ago, but today it is becoming one of the most important media for conversation around conservation, telling stories that are both shocking and inspiring through nature documentaries that are often people's entry point into learning about what's going wrong with our planet.
If I can get nominated for an award like this while working from my Ballygunge Circular Road home… so can others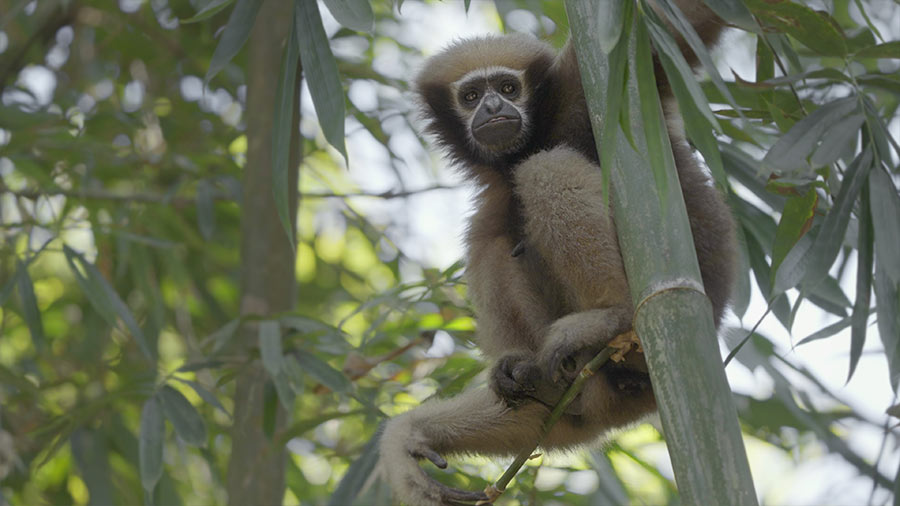 Ashwika feels very strongly about gibbons, who have suffered for years due to neglect in India
Ashwika Kapur
Do you have your sights set on victory? How much importance do you attach to awards and recognition in the first place?
Getting nominated is victory enough for me. I've been nominated with veterans and legends and I'm not even thinking about the result at this point. 
As for the importance of awards and recognition, they do matter. At a personal level, they give you a sense of validation and affirm that you're going in the right direction. But being nominated for this film is extra special, because of how strongly I feel about the gibbons. In many ways, gibbons are the forgotten apes of India. If I ask you to name a few apes, you'll probably come up with gorillas, chimpanzees, even orangutans. But I doubt if you'll ever think of gibbons. The fact that gibbons have been neglected for so long in India is partly why they've suffered so much. So many of them struggle to adapt once they enter human habitation. Cases of death by electrocution are far too common. So, in getting this nomination, I'm glad that the story of the gibbons will receive more eyeballs. 
Moreover, the fact that I can get nominated for an award like this while effectively working from my home in Ballygunge Circular Road shows the vast expanse of opportunity the industry offers today. If I, as a simple, next-door girl from Kolkata can do it, so can others.
The pride I saw on the faces of the locals… was priceless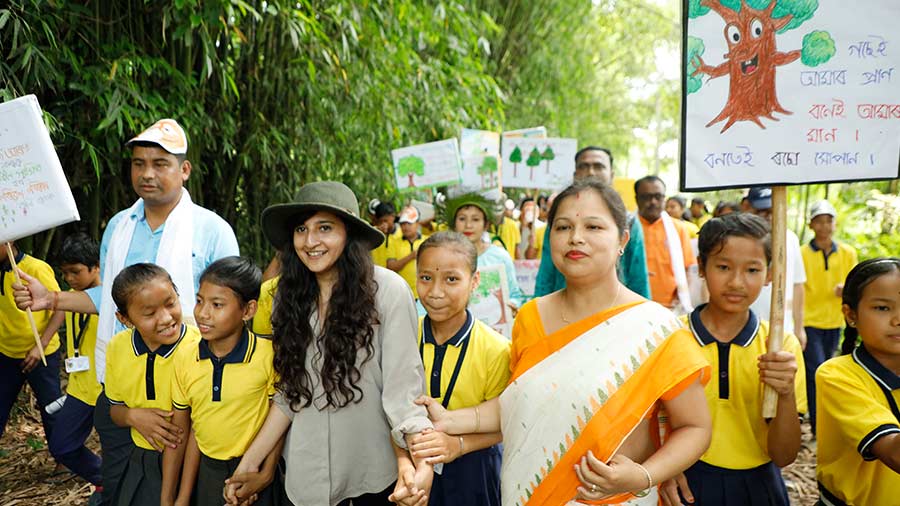 Ashwika with the locals of Barekuri during the screening of her film in the village on June 5
Ashwika Kapur
What were some of the challenges you faced during filming? What are some of your fondest memories attached to the shoot?
Self-shooting my presenter bits all by myself was the most challenging part. I did have a second camera operator assisting me, but the style of the film necessitated a lot of self-shooting. At all times, there were two cameras running in unison. One capturing the gibbons and the other documenting my real-time feedback to everything they were doing. In that sense, it was a unique format, which had its own challenges. 
In terms of memories, I chose to go back to the village on June 5 this year (on World Environment Day) to show the film I had made to the villagers. I feel that not enough filmmakers, who tell stories about the developing world for a Western audience, go back to the communities and share their final work with them. I wanted to change that and so I headed off to Assam, solely for the film screening. Once there, I was absolutely overjoyed to see that people had turned up in their hundreds, everyone from children to adults to even local politicians and MLAs. Children had even made gibbon masks which they wore around while marching. The pride I saw on the faces of the locals after they realised that a film about their village was being seen by people in the UK, was priceless.
It's time to use new technology to tackle new challenges of tiger conservation
Apart from your BBC film, you have been involved in several projects since My Kolkata last spoke to you in November. Last month, you hosted a panel discussion for the Youth Tiger Summit organised by the World Wide Fund for Nature (WWF)....
I work very closely with the youth and this was another amazing experience of working with intelligent and well-informed youngsters, who'll soon become great tiger champions across the world. The summit had tiger conservation representatives from 14 countries, including Russia, China and other parts of Southeast Asia. Even though the tiger habitats vary across these countries and people come from very different backgrounds, I was surprised to see how they all said the same things about tiger conservation and what needs to be done. Among them was the need to say no to tiger products and take special care to look after tigers outside protected areas.
In India, we've actually done really well in terms of looking after our tigers. In the protected areas, we've controlled poaching to a great extent and tigers are being managed really well, for which the tiger reserves, the Forest Department and the WWF deserve a lot of credit. At the same time, we've got to keep in mind that tigers are prolific breeders, which means that they're constantly looking to expand territory. More often than not, this expansion leads them to enter human habitation because forests in India are like scattered patches, with not enough corridors to connect them. Once tigers come into contact with humans, that's when conflict happens. A lot of our tigers have been spilling out of protected areas, and it's the need of the hour to come up with corridors that can solve this problem. Next year, we'll be celebrating 50 years of tiger conservation in India, and while we've done a commendable job so far, it's time to use new technology to tackle new challenges on a war footing.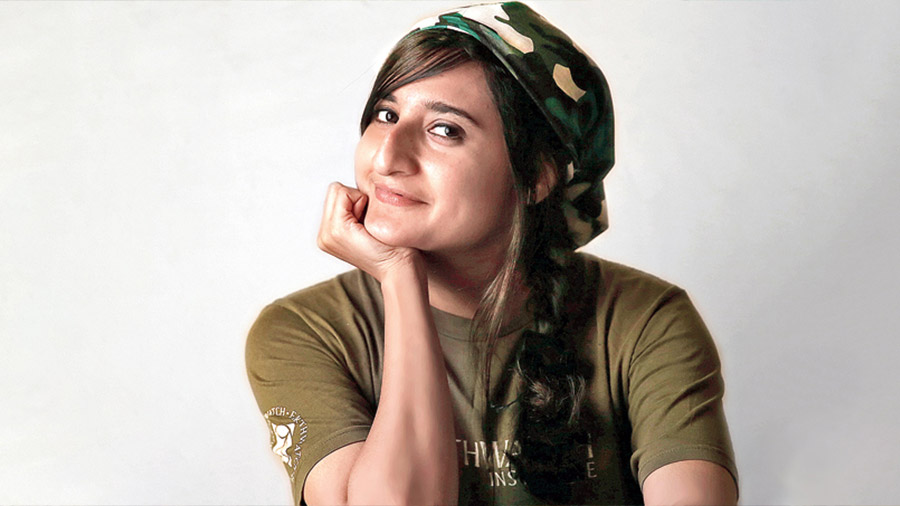 Ashwika feels that a turning point always comes for those who are willing to stick it out in an unconventional field
TT archives
Finally, what would be your advice to young filmmakers who want to follow in your footsteps?
As soon as you enter a field outside the box, there are going to be challenges and there's going to be disappointment. The first four to five years are always going to be difficult, and this isn't just the case with my industry. There will be internal and external voices telling you to quit, but that's the time to stick it out. Then, over time, if you have the necessary talent and are putting in the hard work, things will start clicking. There will come a turning point in your life and you'll know that you're much closer to realising your dreams.