The trailer of Mukti, starring Ritwick Chakraborty, Arjun Chakrabarty and Ditipriya Roy, dropped recently, and has already notched up two million views. "The feedback is absolutely overwhelming, wholeheartedly positive and I am as always quietly confident about what we have created," smiles director Rohan Ghose. Set in 1931, the new series, a Zee5 Original, revolves around a conspiracy and a football match that pits the Indian revolutionaries against the British. A candid chat.
Let's go back a bit. What inspired you to take up direction?
I remember all the way back in 2011, I had the fortune of writing a marquee advertising campaign and Vinil Mathew (Hasee Toh Phasee, Haseen Dillruba) had directed it. That was my first brush with direction. The film had finished earlier than scheduled and the two of us went to watch Delhi Belly. I remember standing with Vinil watching the end credits as the hall emptied. He had turned to a young me and said: "That's the real deal man, that's the real deal." I directed my first commercial five years later and since then I haven't stopped learning.
You have directed web shows with Aritra Sen. How did the two of you collaborate?
We developed a bond during the filming of Tiki-Taka. One year later, we decided it was time to partner up.
What was the best part about the collaboration?
The fact that we both brought different skill sets to the table. I have always said this, he is one of the most technically-sound directors I know. So initially I concentrated more on the acting nous of the content we shot together.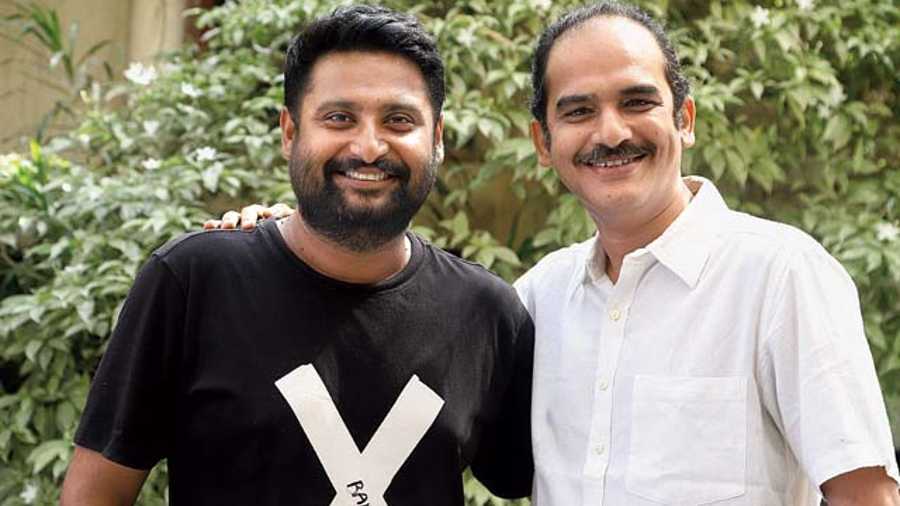 Rohan and Ritwick
Why did you decide to go solo?
It was a natural progression one could say. The two of us had done a massive amount of work in a short span of time. Directing Kaali 2, Bhalobashar Shohor and creating Mafia (all Zee5) as well as creating and directing Damayanti 1 & 2 (both Hoichoi). It was time we went solo given how the two of us had found our individual voices as directors. But for me, those years together are the foundation of my film-making. I will always wish him and everyone else at Roadshow the very best.
What were the lessons learnt during the time you were directing solo?
(Laughs) That you had to do it all alone! No but on a serious note, it was taxing yet so liberating as I finally found the language that wanted to communicate my ideas in. Forming a team, creating a whole new writer's room. Going solo is like a roller-coaster ride, you freeze for a bit and then it turns into a joyride.
All the projects that you have directed have come out on web. What is the advantage and disadvantage?
Well, I started out as a director in 2019 and to be fair Mukti is my sixth show as a maker, so it's been a great run. The pandemic of course tightened the purses of producers around and understandably so. The obvious advantage is being able to tell more stories, delve deeper into characters. People often forget web shows are almost five films long so the work that goes behind making one is monumental. To be honest, given how our world has evolved with its consumption patterns, web shows are a reality us film-makers cannot shy away from anymore.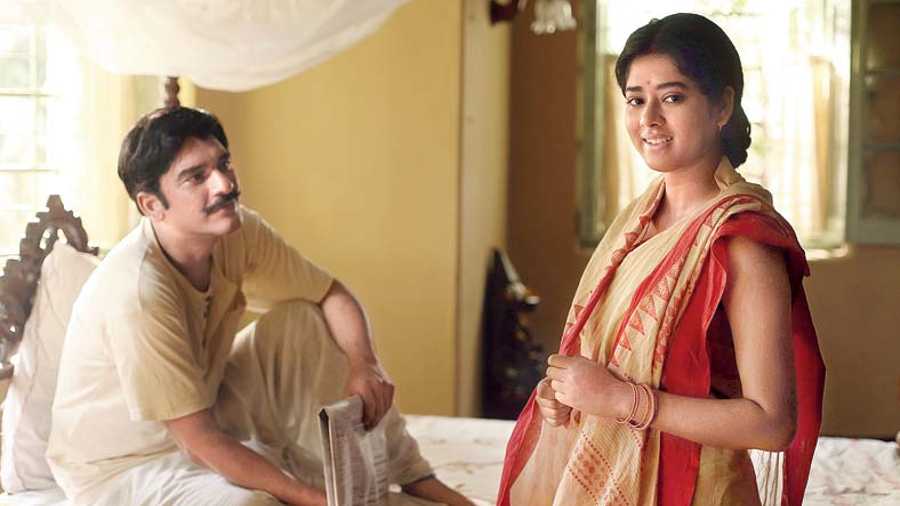 When are you making a feature film?
This year. A Hindi film is on the cards... it's about finalising dates of the actors while a Bengali film too is in the offing. Hopefully I shall announce them soon.
Why did you decide to direct Mukti?
My friend and author Trinanjan Chakraborty initially brought the concept to me and then my writers (Joydip Banerjee and Soumit Deb) and I contemplated the eventual form of the story. We were initially skeptical given the sheer scale of the content but the moment Zee showed interest, it was a no-brainer given my prior relationship with them. I just went for it!
What are you trying to say through the series?
I have maintained this from Day One. This is a nationalistic piece of work and not a jingoistic one. And that is the reason our protagonist is someone who is just like us, aware yet not brave enough. Mukti is the tale of a Bengali middle-class man who develops a spine and changes the course of history.
Since it is a period piece, and a part of Mukti is around a football match, many are comparing it to Golondaaj. What will you say to them? How is it different?
I want to state this explicitly that Mukti has no shadow of Golondaaj on its back. To be fair I have not even watched the film. I guess football is what draws the obvious comparisons but the story of Mukti is about a conspiracy that takes place in a jail on the brink of anarchy. Football is simply the resolution point.
Are you a football fan?
Oh yes! I probably love football more than I love cinema (laughs)! We have been die-hard Mohun Bagan, Chelsea and Argentina fans at home. I vaguely remember watching my grandfather cry along with Maradona at the end of the 1990 World Cup final. And of course, me refusing to leave home for a week after the 2014 one. Football is what I live for, honestly.
How was it like to work with Arjun, Ritwick and Ditipriya?
I was adamant from the first day given how Ram Kinkar was being conceived that only Ritwickda could play that role. And thankfully we managed to convince him. The results are there for all to see. While Arjun fitted the bill of a passionate yet reckless revolutionary to the T. Ditipriya was a revelation for me, how someone so young could be so adept at emoting someone as complex as Minu so well. We worked together and she totally broke out of her Rashmoni (the character she had played in the serial) mould and has given us a champion of a character if there ever was.