Cal Calcutta is a bespoke jewellery brand born last year out of a 19-year-old's passion for designing unique jewellery items using gemstones. Founder Anubhav Das took inspiration from his father to pursue his passion and design items to offer a new taste in jewellery to the jewellery enthusiasts of the city. The Telegraph caught up with him at The India Story to know his story. Excerpts:
Cal Calcutta has an interesting logo. What is the story behind it? 
My logo is a red dot with all astrological symbols in it. It has no relevance to what I do but tells about my roots and inspiration, which is my father's profession as an astrologer. I made Cal because the jewellery that we see in our dayto-day lives has become very monotonous. It is either gold, diamond, polki or jadau. We have prioritised diamonds so much these days that we have forgotten India had the maximum amount of resources and assets about jewellery at one point. So, Cal Calcutta is my attempt to bring back the culture and heritage that India had once. Shah Jahan, the ruler, had a throne made of gemstones. But now all is lost. I am trying to bring back that heritage. Another thing is in our country coloured stones are only used in astrology. Rest of the time we don't care about those. My thought was— why not? Those stones are beautiful and come in a huge variety. When I make jewellery with these stones, I have to explain a lot to people about the stones. What is it or why should they buy it? I am ready to put in the effort and make people aware of gemstones and how beautiful they can be. My jewellery is not monotonous. We create artistic logos on our jewellery like motifs inspired by nature.
How did your journey as a jewellery designer take shape? Do you have any formal training? 
Before starting Cal, I started my journey by designing clothes. I did not have any expertise in fashion design, but I had the urge to create. I wanted to create something different. Something that people don't see in their day-to-day lives. I knew that because of my advantages, I would have greater exposure to gems and jewellery. Hence I chose to design bespoke jewellery pieces.     
 I have always been keen on designing. In my house, I have done the interiors myself. In the future, I may design something else. As far as taking formal training is concerned, I  am a graduate gemologist from the Gemological Institute of America and I have started my jewellery designing course also. But I have always created jewellery out of passion and even after my course I will do it just out of my passion for designing.
Apart from gemstones, your collection features a variety of contemporary metal pieces as well...
When I was doing my course at GIA, I got to know a lot about the history of our jewellery. We know Cartier as the world's best jewellery brand. In the 1700s, maharajas from India used to make jewellery from them. That made them gain so much popularity over time. Now they are the world's best. Calcutta is also known for its craftsmanship. Many big countries use craftsmen from India. I use motifs, metals and stones in my jewellery that people won't see in their day-to-day lives. Yeah, I use metal but not very stereotypical. I don't use gold as such. I use rose gold, white gold, silver and black gold.
What has your experience at TIS been like?
TIS was my launch. Before that, I was making products but haven't displayed them as such. This is why at The India Story my expectations were low. The jewellery category I was dealing in, we don't see them as such. I am very overwhelmed by the response we got at The India Story because our products were almost sold out by the third day. I didn't expect that. This was very new to me. If I dealt in polki or jadau, I knew people would buy, but people showed interest in our products, too.
What kind of people is your jewellery catering to and what platforms are you operating it from?
 It is not easy to carry the kind of jewellery we make because people might have others' judgements in mind and it is sometimes very elaborate. We are coming up with light stuff also. But our jewellery is for people who have a taste in jewellery and are looking for something out of the box. It is mostly for women but men love jewellery, too. Our brooches are unisex but we are coming up with a new range of products like bespoke belt buckles, cufflinks and eyeglasses designed with gemstones.     
We don't have a store. We are a boutique jeweller. Our pieces are only made one at a time for one person. No second piece is available. I am the sole designer of the brand.  It is not humanly possible for me to design and display such products. However, we have two studios — one in Behala and one on Lake Road. We are also planning to start a studio in Bombay.
Gemstones are preferred by people for various benefits they are known to have. Does that belief ever clash with the purpose of ornamentation when people come to purchase from Cal Calcutta?
Before TIS, I used to think people might fear my jewellery because for someone ruby could be suitable for someone else it may not be, and with such thoughts, people may reject my jewellery. But we have not had such experiences at The India Story. Astrology works in light interaction with stones. There are clients who want astrological stones in their jewellery so that they can wear those stones in a stylish way. In that case, the stone touches the body and we customise it accordingly. Otherwise, in the jewellery that we make, we customise it in a way where the stones don't touch the body.
After your experience at TIS, how are you planning to shape up the brand?
After TIS, I realised that people don't reject the brand any longer but they have not accepted the brand fully also. It is not their fault. The reason why people have not been able to accept such jewellery completely is that people have not seen this jewellery before. People think, what if they wear such jewellery and people look at them differently? But I would love to bring back the culture we had. I am not against diamonds but with everyone wearing them, it is not exclusive. Fifty or 100 people will wear the same thing. But Cal Calcutta gives only unique pieces which no one else can have from Cal Calcutta.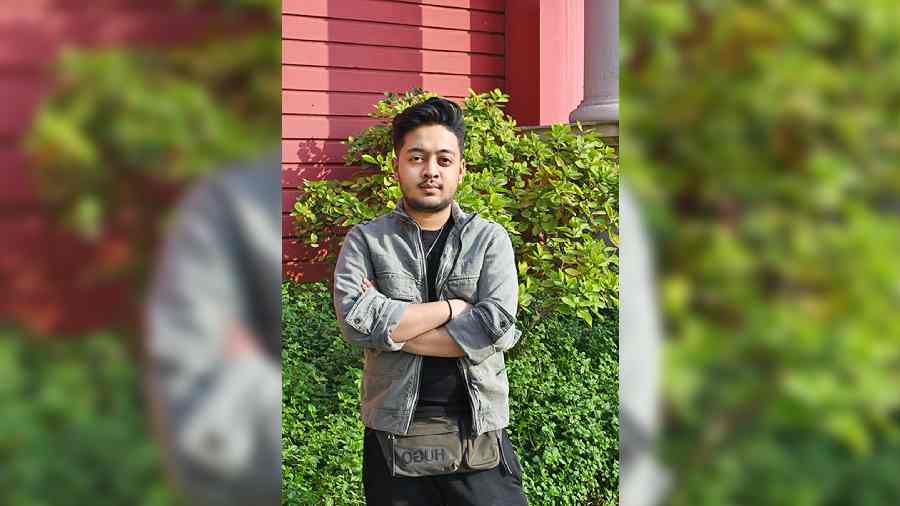 Anubhav Das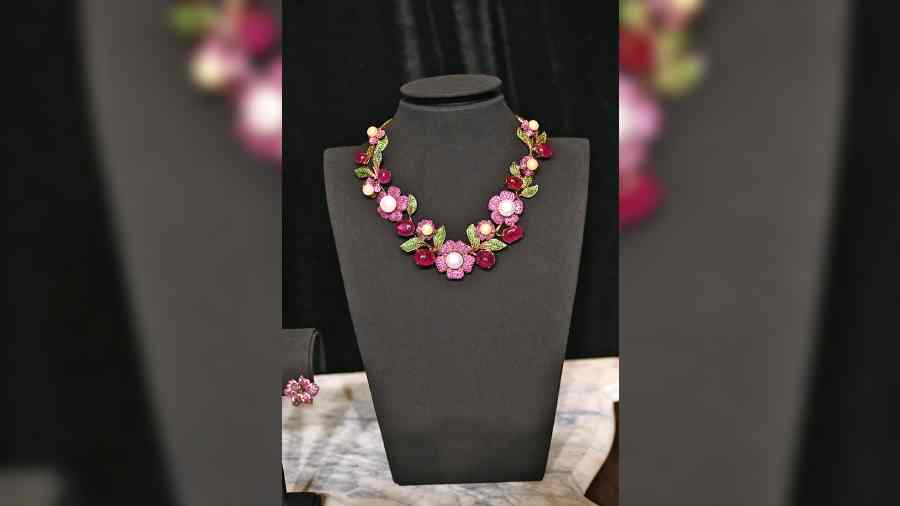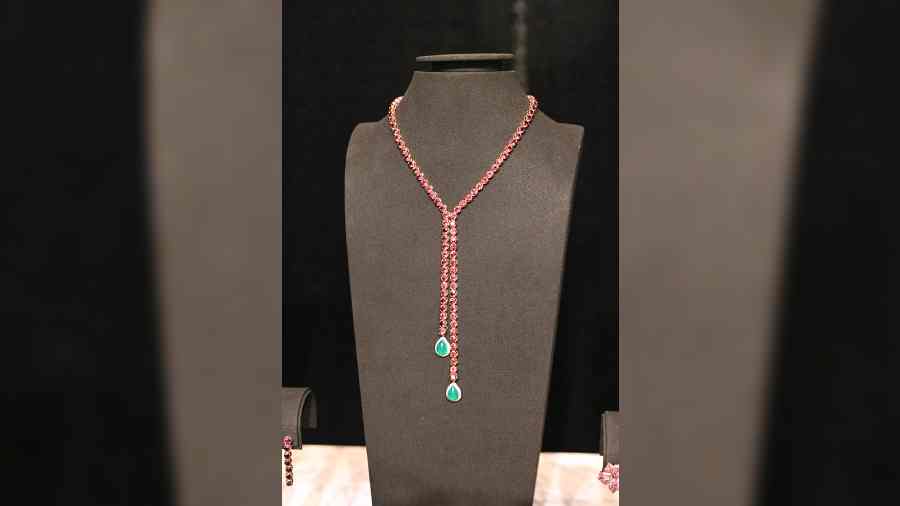 Display highlights at TIS