One has provided the music for 45 films and has even been in contention for an Oscar; the other has amassed over 100 awards, including a Grammy. Together, they have created the "score for the Republic Day Parade 2022" at Rajpath, New Delhi.
The Ministry of Culture contacted Kolkata's Bickram Ghosh and Bangalore-based Ricky Kej in December to come up with a composition that would be worthy of India's 75th year of Independence, and provide the apt backdrop to 500 dancers. Vande Bharatam is the 12-minute culmination of their efforts, in less than a month.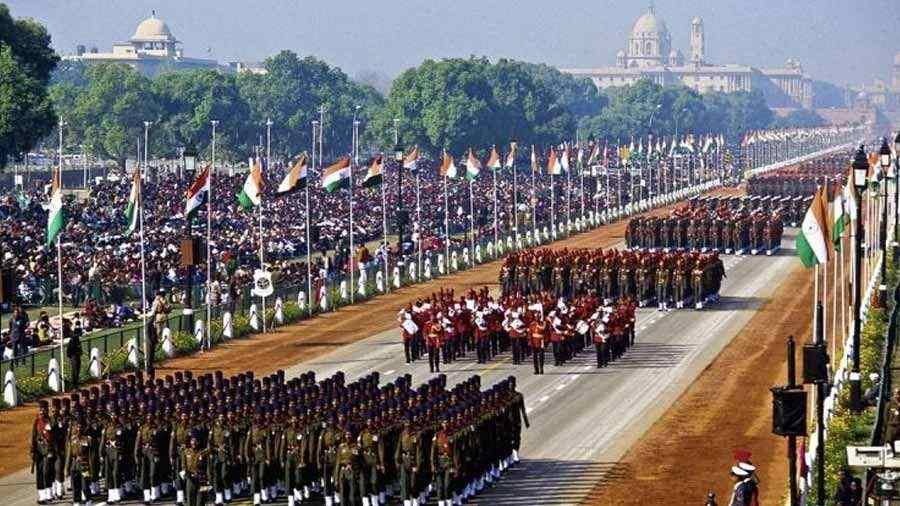 The composition will be the backdrop to 500 dancers at Rajpath, New Delhi, on Republic Day
MyKolkata spoke to the duo about the experience of creating this magnum opus. 
"Even though Ricky and I hadn't collaborated yet, we had met at a dinner hosted by Sundeep Bhutoria in Kolkata, just before receiving the call from the Ministry of Culture. That made the prospect of working together a pleasant surprise, not just because we had interacted recently, but also because of our admiration for each other's music," said Bickram. 
"I have been a fan of Bickram's music for the past decade, so it was an honour when we received the offer to collaborate," said Ricky.
A lot of back and forth, but a lot of fun
With the third wave of Covid-19 hitting home, the two could not physically work in the same space. "Bickram and I would come up with ideas, record it in our respective studios in Kolkata and Bangalore, and share it with each other. There was a lot of back and forth and we had to work fast, as without our inputs, the choreographers couldn't begin working with the dancers. We would create rough structures and send them recordings as our work progressed. This also allowed them to provide us with inputs about any folk dances or segments they wished to incorporate," said Ricky.
"Despite working through innumerable phone calls and file sharing, collaborating with Ricky was immense fun as we saw this magnum opus in a similar manner, and our ideas were in sync. It also helped that both of us have a funny bone, and we were cracking jokes from the start. With our years of experience, we are both immensely quick with our compositions too, and despite starting towards the end of December, we managed to share the final track with the choreographers today (January 19)," added Bickram.
Has to appeal to an entire nation that is very musically diverse
The timeline is even more impressive when one looks at the challenge the two faced. "The composition has to sound big not just in terms of the number of dancers who will perform to it, but also with how it needs to represent the diverse regions of India, and its 75 years of Independence. The track has to appeal to an entire nation that is very musically diverse, but also make everyone feel that their favourite music is represented," Ricky said.
The duo were excited at the prospect of composing for acclaimed dancers like Santosh Nair, Rani Khanam, Maitreyee Pahari and Tejaswini Sathe; but also needed to find musical artistes who could complement their craft. "All the 20-plus artistes we got on board from around the country are people we have worked with, and were just a phone call away. We knew how to navigate their strengths to create something beautiful. Decisions regarding 'what voice works where' and 'which instrument to pick for a segment' were taken very quickly because of this," said Bickram.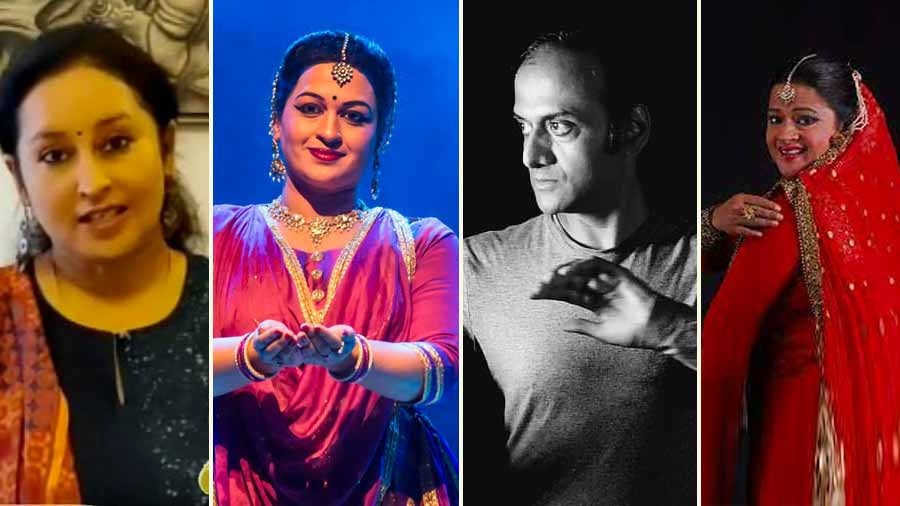 Acclaimed dancers like (L-R) Maitreyee Pahari, Tejaswini Sathe, Santosh Nair and Rani Khanam will be performing
The goal was always to highlight unity in diversity. "Every region of India is being represented in some way, either through an entire segment or a certain instrument. A lot of the pieces are amalgamations of different regions," said Ricky.
A segment with a bit of dotara and Bengal folk appeal
So what will the Kolkata connection sound like? "There is a segment which has a bit of dotara and Bengal folk appeal. Though Kolkata inadvertently comes into my music, this is a national score, so the idea is not to concentrate, but represent every part of the country," said Bickram.
Something that stands out is the clarity both have about the project, and how seamlessly their thoughts align. "All of my music, including the present Grammy-nominated album may be global in its sound, but is very Indian in its essence. I speak through true Indian music, and I hope this composition brings out pride for Indian listeners, and curiosity to understand more about our country for those listening from other countries," summed up Ricky.
"The incredible sounds we have developed over thousands of years are special, and India has given me my entire artistic sensibility, making me who I am. It is important to showcase the diversity in our music, more so as we complete 75 years of Independence. We are planning to release this composition on a global platform so that more people get acquainted with the richness of our arts and culture," Bickram concluded.