Looking for a sensible gift for a family member this Diwali? Take a look at the Redmi Pad, which I have been enjoying a lot over the last 10 days. It's a budget offering that practically wipes out competition in the under 20K category. It has all the features that I would demand from an inexpensive tablet and Redmi once again proves that it understands its target audience better than rivals.
Meant for all-day use
We are in a phase where we are working in office as well as at home, still moving between video calls. At the same time, the pandemic has made us fall in love  with streaming and so most of us are always looking for a big-screen experience.
What Redmi has done is take all the demands we have for a tablet and squeezed them into a portable form factor (465g only). This is a 10.61-inch LCD display with 90Hz refresh rate and 400 nits of brightness. I appreciate the 90Hz refresh rate on a budget tablet because it makes scrolling a bit smoother and easy on the eye. Further, this is a 10-bit display, so colours look pretty good and I like how videos look sharp. If I were to compare it with the Realme Pad X, Redmi has an advantage, especially the 90Hz refresh rate.
We are not done with the screen. Besides support for a wide range of colours, there is Widevine L1 support while watching Netflix. And the best thing about the tablet is the degree to which Redmi has optimised apps. You can enjoy Instagram minus the odd aspect ratio. It's a great screen for watching Reels.
Further, the quad-speaker set-up with Dolby Atmos branding is the best you will find on a budget tablet. The speakers are loud, well-tuned and perfect for watching movies or listening to music on. There is no 3.5mm headphone jack but that's fine because the world has moved on to wireless sound cans. Redmi has also ensured support for Hi-Res Audio.
The company has deliberately made it a Wi-Fi only tablet because it will be used as a secondary device, mainly at home where you have good Wi-Fi connectivity.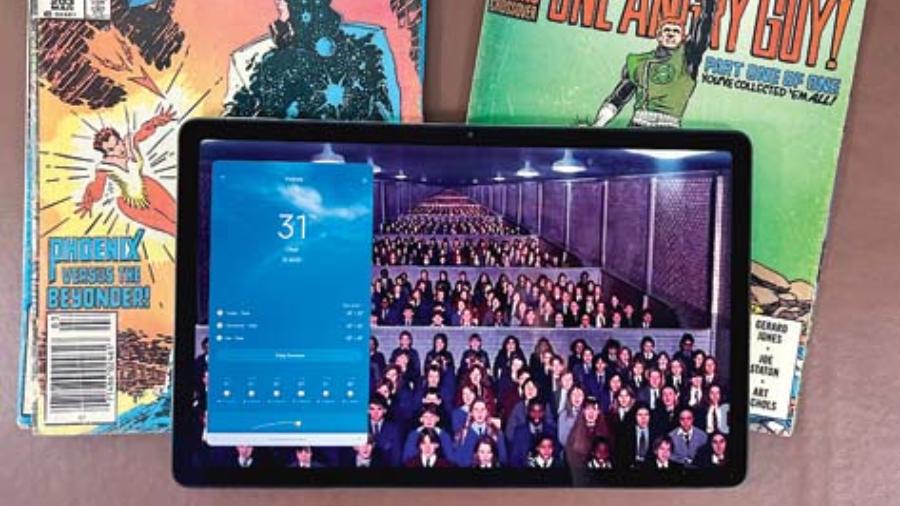 Multitasking can involve two windows plus a floating window
Smooth performer
Running the show is MediaTek Helio G99, which is built on the more efficient 6nm architecture. All tasks run smoothly on the tablet and gaming is not a bad experience. Storage options include 64/128GB and RAM options are 3/4/6 GB. I wouldn't go into benchmarks because it doesn't reflect real-world performance. It's a great tablet for day-to-day usage. Apps launch quickly, multitasking features work fine and gaming is acceptable. FPS is mostly consistent.
The multitasking aspect of the tablet wins a lot of brownie points. Redmi hasn't spared any effort to optimise apps for the tablet. Further, there is a great app dock which is home to all the apps you pin and also the recently-used apps. Throughout the tablet you get a friendly dual-pane design, which is easy on the eye. I can use several apps at the same time time. For example, if I am using the browser, I can open the dock and then move an application into floating mode or drag an app to the side to go into split screen view. Or have two side-by-side apps and a floating app but I would recommend sticking to two apps because of processor power.
Should you buy it?
I haven't spoken about the camera, especially the front-facing one. It's on the long bezel which makes it perfect for videoconferencing. Like Centre Stage on the iPad, there is Focus Frame, which is supposed to accommodate more people as they enter a frame. Second, Wi-Fi connectivity is very good on the tablet. Third, excellent battery support comes in the form of an 8,000 mAh battery with 18W charging support even though the charging brick in the box supports 22.5W. Overall, it takes a bit too long to juice up. Finally, Redmi has thrown in two years of Android update and three years of security patches. Like I said, it's a great tablet to have. The Redmi Pad has all the makings of becoming the leader in the budget category.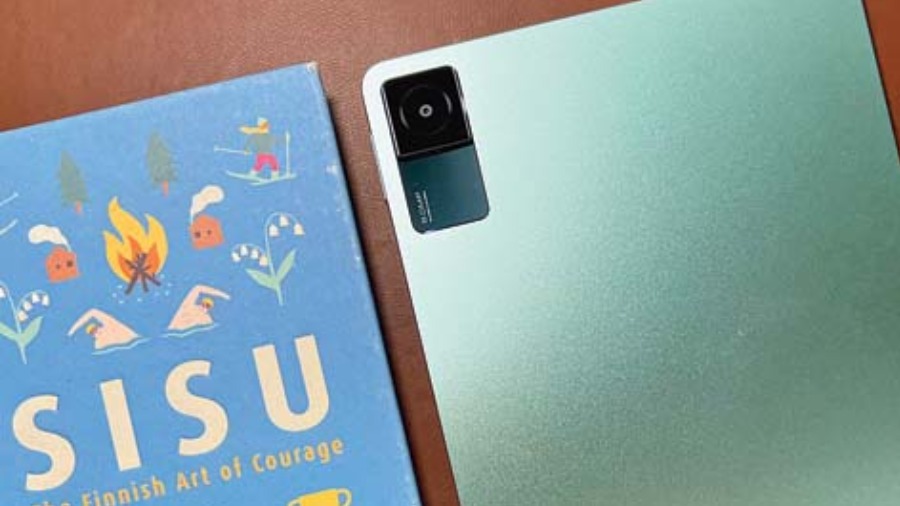 The tablet has very little flex
At a glance
Device: Redmi Pad
Price: Upwards of Rs 13,999
High notes
Excellent display and audio output
Battery life is extremely good
Apps have been optimised for the tablet
Good chipset performance
Muffled note