There is nothing called a perfect Android tablet and much of the blame lies with Google for not trying enough to support apps for the tablet. Yet, brands are trying to put out decent Android tablets that get the work done, some more successfully than the rest. There is Samsung on one end of the spectrum with quite a few options and then comes the rest with varying degrees of success. Realme has been serious about tablets for sometime and its recent Realme Pad X is a good option for anyone on the move.
Target audience
There are a few things to remember before buying an Android tablet. What are you going to use it for and how often? What separates the Apple iPad from anything Android has to offer is app ecosystem. The iPadOS supports a range of apps and these are developed to work well on a large screen format. A tablet works differently from a phone, so apps need to be worked around to fit the form factor, which is what Apple developers do. It's quite unlike Android where (largely) the same phone app is forced to fit the tablet format. Further, apps for the Android tablet are limited. Second, most iPads can be used for complicated tasks, like video editing. The same cannot be said for the Android tablet.
Realme never says that it has the most powerful tablet on the market but what it does prove with the Pad X is that things are moving in the right direction for Android and if you are looking for an inexpensive option to fulfil your multimedia needs, Pad X is a good option.
There are a few things that Realme gets right. First, its target audience. Having a 10.95-inch WUXGA+ or IPS LCD display with good peak brightness ensures that you can watch your favourite films without making compromises. Colours appear natural while the peak brightness is perfect for outdoor viewing. The quad-speaker set-up comes with Dolby Atmos support, meaning booming sounds without compromising on clarity.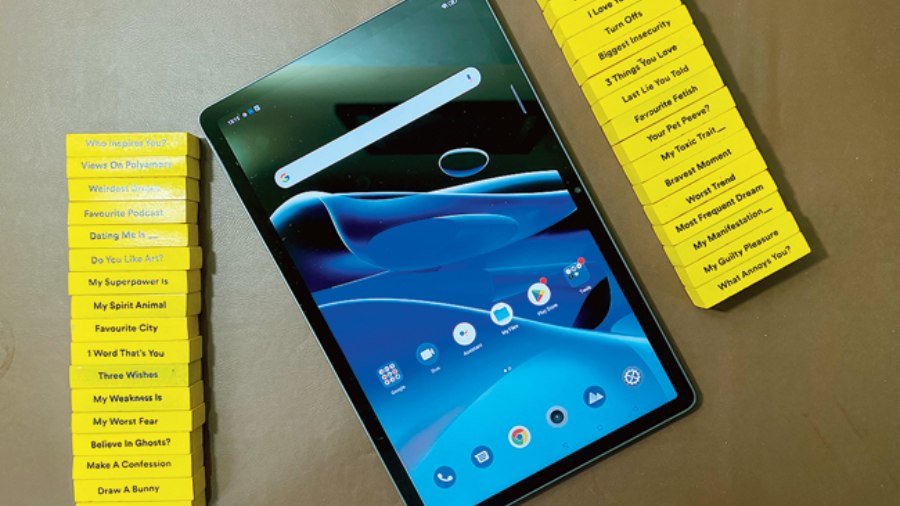 The 10.95-inch screen comes with a quad-speaker set-up
Enjoy the Limelight
If you are someone who has to attend multiple video calls each day, then Realme Pad X won't let you down. The front-facing camera has been kept on the long right bezel, something Samsung has been doing for ages. Since we hold tablets in landscape mode, it makes sense to have the camera on the middle of the long right bezel. Second, Realme has something called Limelight feature, which is like Apple's Centre Stage. While making a video call, we move around and want the camera to keep us in the frame. Limelight helps to achieve that. Plus, if people join in on a call, then the camera should be able to accommodate everyone.
On the move
By adding a Realme Pencil to the equation a lot more can be done, like taking down notes or signing documents. And if you are always on the move, we suggest you get Realme's folio keyboard, which is something we didn't get a chance to try but in way of specs, it looks good. There is also an option to mirror your premium Realme phone on the tablet. It helps to drag and drop files. Realme is trying to get the ecosystem concept right and it clearly shows.
There is the flexibility to work with multiple screens and there is a side app bar where you can keep shortcuts to your favourite apps. These are things we have seen on Samsung tablets ages ago and Realme is trying to cotton on.
Should you buy it?
There are some compromises that have been made, like having a 60Hz display panel. Also, a budget tablet should have left in the 3.5mm headphone jack. But making amends is the inclusion of Snapdragon 695 processor which supports 5G. There is also a biggish battery that easily lasts a couple of days. In way of RAM, there is 6GB while microSD support can be up to 512GB. All these are specs we can live with. The Pad X is indeed a positive reflection of the larger ambitions of Realme.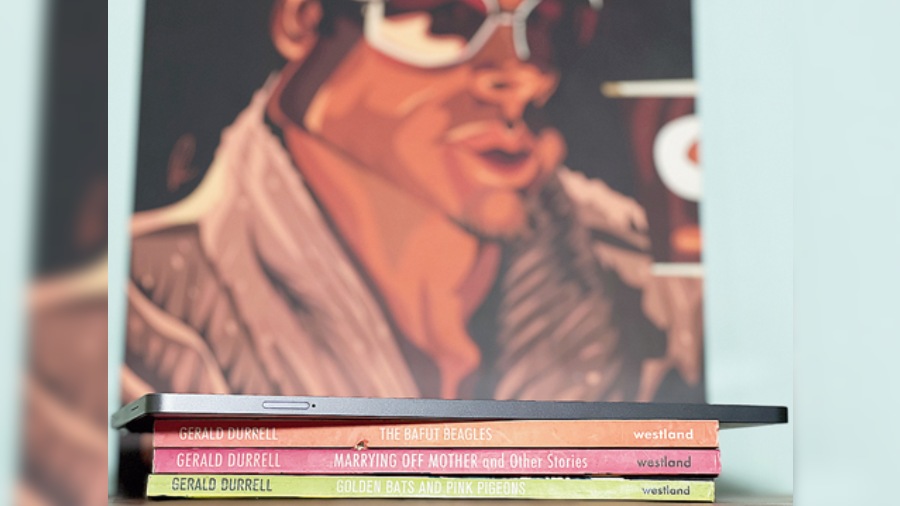 Pad X is very slim and slips into any bag
At a glance
Device: Realme Pad X
Price: Rs 19,999 onwards
High notes
Good build
Excellent battery life
Limelight feature while video calling
Can accommodate Pencil and folio keyboard
Muffled notes
60Hz refresh rate
No 3.5mm headphone jack