The Bengal Club Book Club meetings are slowly shaping up to be a probing voice of deep research into topics like colonialism, racism, marginalisation and immigration. It is absolutely imperative during these times to be having the right conversations in the thinkers' world and Julie Banerjee Mehta, who leads the Book Club, orchestrates just that in every session that she conducts. Reading with Mehta is a cathartic process with her insightful presentations about every text that she meticulously chooses.
The Bengal Club Book Club is often overwhelmed with interest from members and scholars and following a democratic process of choosing involvement, the first 12 responders are welcome to join the conversation with Julie after she has presented a few unique perspectives of the novel at hand. In the lastest session, on February 24, the novel in discussion was David Malouf's Remembering Babylon. The Booker prize winner's moving book holds up a light to the plight of Aboriginals of Australia in the hands of ruthless colonisers who arrive in the form of white settlers. "Remembering Babylon is a beautifully written book that has moved me enormously, every time I have read it. Malouf is a powerful voice in world literature from Australia today because he continues to unflinchingly address issues of colonialism, racism, marginalisation and isolation in a fractured planet that still reels under the forces of unbridled greed for land and the indomitable desire to possess people, as current events prove as they unravel in Europe," said Mehta in her sharp introduction.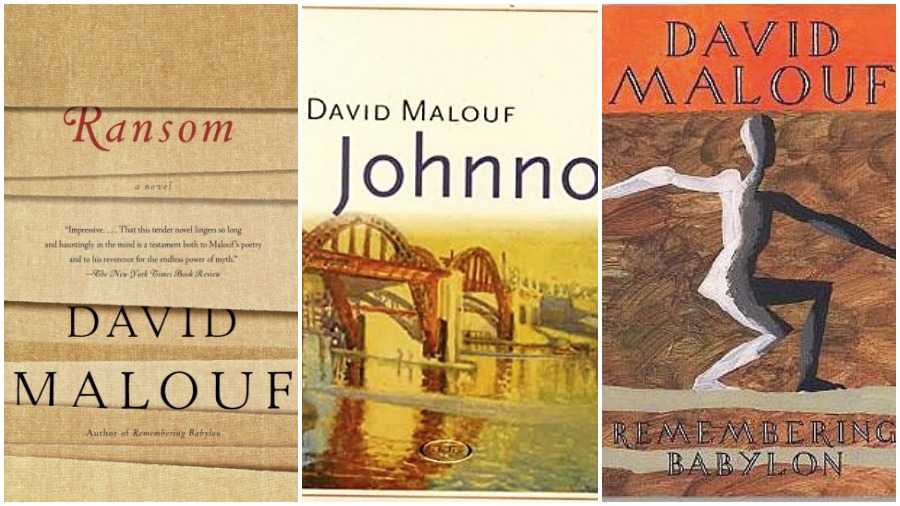 The book that was written in 1992 and shortlisted for the Booker prize and won the IMPAC Dublin Literary Award speaks of the ruthless killing of thousands of indigenous peoples of the world. So significant is his contribution to the literary world that he has finally found a place in Calcutta University's latest New Literature syllabus. The story speaks of Gemmy Fairley, a young ostracised white outcast who is adopted by the aborigines only to be hunted down by a gang of marauding white settlers. It is deeply reminiscent of the history of colonisation in India, 75 years after her independence.
"The book has emblazoned in its pages complex issues of identity, power and dominance, marginalisation, guilt, love, the searing pain of isolation, colossal suffering, and the colonial desire to dominate through recording and learning everything about the colonial subject's culture, so their very essence is laid bare and possessed by the coloniser," Mehta added.
Malouf's writing style is evocative by virtue of him primarily being a poet. Born in Brisbane, Queensland, he lived in Tuscany and England and is now settled in Sydney. His keen understanding of colonialism and marginalisation comes from his openly gay status that lends him the 'multiplicity of vision and a voice to understand the pain'.
Malouf's other books include the likes of Johnno (1975), An Imaginary Life (1978), Fly Away Peter (1982), Child's Play (1982), Harland's Half Acre (1984) and The Great World (1990). The attendees at the event spoke highly of his language and the inability to categorise his text into a particular genre. Commenting on writing, Malouf had previously said, "It is a process through which the experience is to be remade. It strives not simply for understanding, but for imaginative fusion: the coincidence of life and book, of feeling and seeing with telling, of the writer's experience being word for word and line for line the reader's."
We loved The Bengal Club's enlightening session on Zoom and can't wait to engage in a deep-reading of their next text of choice.