The smiling and vivacious Sonali Bendre had to take a sudden break from life as usual in 2018 after being diagnosed with cancer. She is now back to the judge's seat with Dance India Dance L'il Masters, which is in its fifth season. A Telegraph chat:
How does it feel to be back?
Great. I had left a Zee show (India's Best Dramebaaz) midway. It's quite emotional to be back, that too on the same platform and for another kids' show. It's like coming a full circle. To be back in a position where one can put in 15-16 hours of work (in a day) feels fantastic.
When the offer came to you, were you in two minds for medical reasons?
Not at all. This is the fourth year and I am in remission. So it is all good.
How difficult was the lockdown and the pandemic period for you?
I was quite used to it as I was living a closed life since I was immuno-compromised. Out of the four years, the earlier two years were bad for me as I was in recovery but the last two years were bad for everybody. But it was great for me as I got so much time to spend with (husband) Goldie (Behl) and my son (Ranveer)... all the time we had lost out in me recovering. Ranveer's online school was on. It was great to have him do housework with me, and us, chatting and  having meals together. It was a healing time for all of us.
Do you like doing children's shows or is it a coincidence that you have judged so many?
I do prefer children's shows as you can't teach them too much. There is an innocence, a purity to them. You can't prepare them beyond a point. The truth comes out of their mouths. I enjoy that energy.
How many shows have you judged so far?
Oh my god! I have no count. Ranveer was two years old when I started. He is 16 now.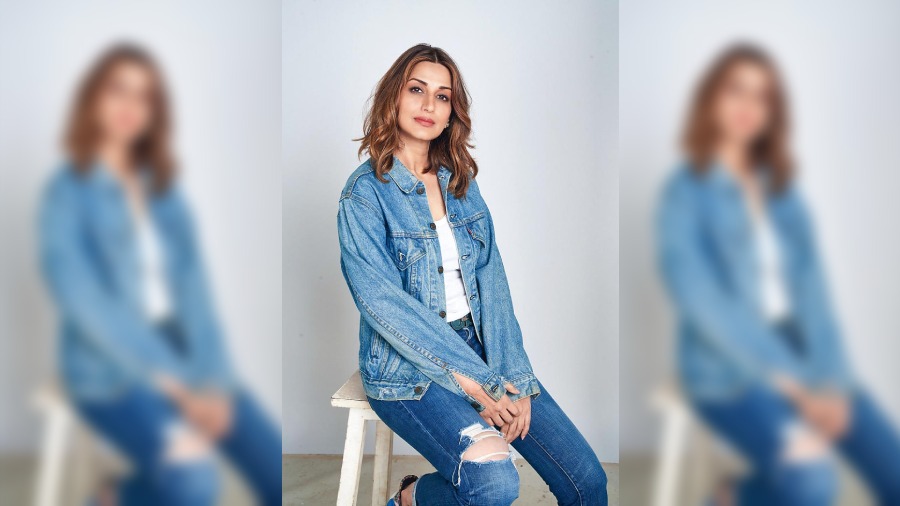 Among your fellow judges, Remo D'Souza is a veteran but this is his first time on the children's season.
Is it? It doesn't feel like that. He is a natural with kids.
And Mouni Roy is a debutante in any format.
But she is such a loving person. And a good dancer. This is the first time I met both of them.
Did you need to spend some time with them to build a rapport?
I thought I would but I was surprised that I didn't need that. I am really enjoying working with them. By the time I said okay to the show, there was a wedding in the family. So I landed on the sets on the day of the shoot itself and met them. But it went off really well. I am really enjoying working with them.
Have the doctors cleared you to perform as well, if needed?
I don't really have to perform on the show. Beyond a point, I am not even interested in dancing. I am done with my dancing and I am here to watch others dance. But yes, when music is on, the kids are there, a bit of movement happens anyway. I can't stop myself. You have to watch the show to see if I have shaken  my leg enough (laughs). There are no restrictions. I just have to be strong enough to do it and I am getting stronger every day.
Has it been a challenge making children maintain Covid protocol?
Since it's a dance show, all their energy goes into dancing. It's a physical activity. They just calm down after that. The show takes in children aged three to 13 years. We have got five and six-year olds. It's crazy. I can't believe what they are doing at this age.
Are they doing more dancing than talking?
They are doing both. They are fabulous with dancing. And the mouth toh is…oh my God! (laughs)
What is the format like?
We are doing the mega auditions now. We will start with the 'Fantastic 15'. The channel is clear that they do not want to stretch it too far. Physical schools are also starting. It would be just the right length for the kids to practise, do this and go back. There was so much of talent that we were like, 'Iss ko bhi lete hain, uss ko bhi lete hain.' But the channel was firm about the number. We asked why they were being so mean. But we were told they want to get to the winner within a fixed time.
Mouni Roy, still basking in the afterglow of her end-January wedding, has started another innings of her professional life — as a judge of a reality show. She talks about her experience of being on Zee TV's DID L'il Masters.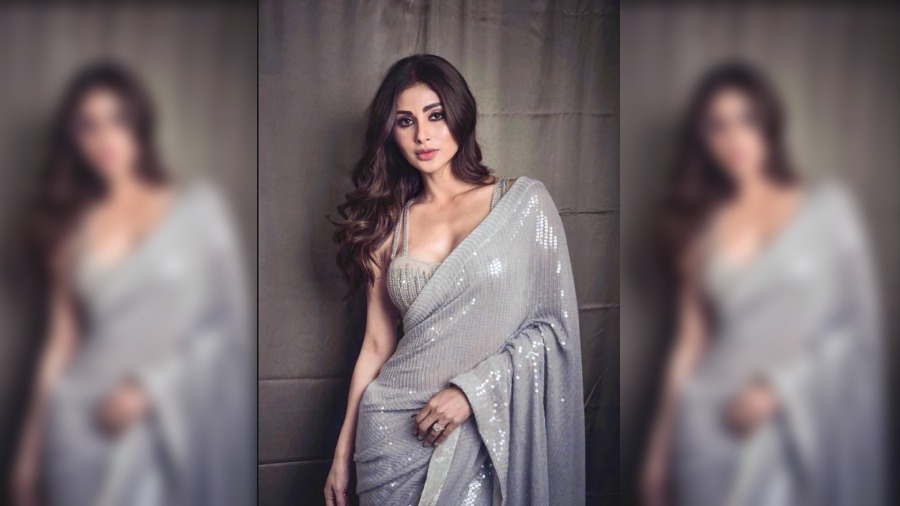 Belated congratulations on the start of your wedded life (with Dubai-based entrepreneur Suraj Nambiar). How was Goa?
Thank you, Goa was beautiful. Those were truly the most magical days of my life. Now it's back to Mumbai. Both of us love our work.
What was your reaction when the show was offered to you?
I have been to dance shows as guests but never as a judge. So I was very happy. DID is one show that is responsible for Indian audiences seeing and experiencing different dance forms, be it salsa or hip-hop, crumping or locking... The first few seasons did so well and opened our minds to the wealth of talent in our country, even in the small towns. I had watched the first three-four seasons avidly. I also love children. So when the call came for DID L'il Masters I had no hesitation.
You have handled children before in Pati Patni Aur Woh (in which celebrity couples were tested in parenting). Any lessons you learnt there that is coming to use here?
Not really. This is a dance reality show. So I have to talk to them about dancing skills. The kids on DID are so brilliant. They look like they have been dancing for decades!
How would you compare children of these times to children when you were growing up? You were also a great dancer from a young age.
It is wrong to compare one child with another. Everyone has his or her own journey and style of dancing. I have never seen anybody dance like this before. These children are out-of-the-world brilliant. The last few years were affected by the pandemic. Most of them have learnt dancing online. A five-year-old said he had picked it up over one year. I don't even remember what I did when I was five or six.
Has the Internet opened up windows and is helping kids blossom faster?
Most definitely. Times change. There is so much knowledge and craft that one can learn from the Internet. Even online schools have been supportive in this pandemic scenario. I don't know where students would have got their education otherwise.
Earlier, the celebrity judges used to even travel to different cities. Now, at what stage did you see the children? How many qualified for the contest?
I wouldn't know what happened earlier. But we saw the kids before the mega audition in Bombay. There were a lot of kids. We shot for seven days for 15-16 hours. The choreographers are choosing the Top 30 from about 50. We are looking for the Top 15.
Your fellow judges — Remo D'Souza and Sonali Bendre — are veterans.
Remo sir was a judge on a dance show I was a part of (Jhalak Dikhhla Jaa Season 7 in 2014 where her team came fourth). So to be on the same show with him as judge is an absolute honour. Sonali ma'am is beautiful and compassionate and emotional. This is a great panel to be a part of.
Does one have to take a different approach when judging children as participants?
You have to be simple. You have to speak in a way they can understand and relate to. Otherwise dance is dance and one has to give pointers.
Looking back, which would you call the biggest turning point of your career?
I have had a lot of turning points in course of the rollercoaster ride with all the hurdles and fears. I think I have been very lucky. Be it Naagin season 1 and 2, Kyunki... (Saas Bhi Kabhi Bahu Thi), Mahadev, Zara Nachke Dikha, Jhalak Dikhhla Jaa — all my earlier shows did exceedingly well in terms of TRP. In television, you complete a show and you start afresh. That's something I have kept doing. I truly believe that if you do something with dedication and joy, good work begets work and more work. God has been kind.
You have a busy year ahead, right?
I have signed three-four projects and a show for Disney+Hotstar, which I can't talk about right now as the makers have to announce (them) first. I am looking forward to the release of Penthouse, a film on Netflix, and Brahmastra (co-starring Amitabh Bachchan, Ranbir Kapoor and Alia Bhatt), hopefully in September. It's a lot of work! (smiles)
Dance India Dance L'il Masters airs Saturdays and Sundays at 9pm on Zee TV