SIXTEEN GOING ON SEVENTEEN
The Sound of Music is a treasure trove of classic tunes, one of which undoubtedly is this priceless number which captures the happiness and lightfooted emotions of a young girl in the throes of first love. 
Picturised on Liesl, the eldest von Trapp daughter, and Rolfe, the young man she fancies, the song is beautifully rendered and shot in a gazebo in Salzburg that has now become a tourist attraction.
The lilting notes of Sixteen Going On Seventeen have found their way into pop culture, primarily being used in popular TV shows like Family Guy and Mad Men.
MAIN SOLAH BARAS KI
On this side of the world, we had Tina Munim going Main solah baras ki, tu satrah baras ka to Rishi Kapoor in Karz, with Lata Mangeshkar and Kishore Kumar's playfulness behind the mic translating effectively on screen in this evergreen Laxmikant-Pyarelal number.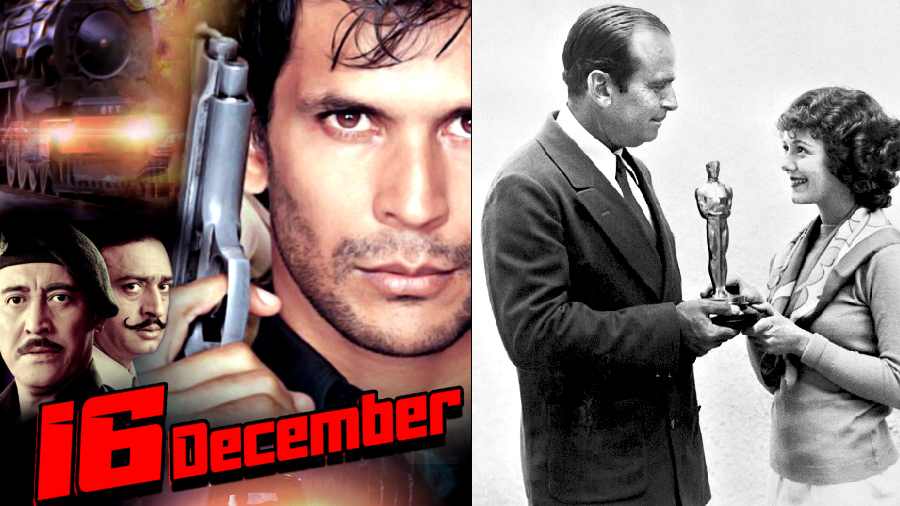 (L-R)16 December, The first Academy Awards were held on May 16, 1929
16 DECEMBER It's not a film that has made it to the history books or even remains at the top of the mind of the Bollywood buff, but the nail-biting climax of 16 December, a film starring Danny Denzongpa, Milind Soman, Sushant Singh and Dipannita Sharma with Gulshan Grover as an unhinged protagonist (what else?!) out to annihilate the country with a bomb, still makes us pause and watch whenever it comes on TV.
ACADEMY AWARDS... THE BEGINNING
The first Academy Awards took place on a significant date: May 16, 1929. Tickets cost $5 and 270 people attended the ceremony which lasted only 15 minute.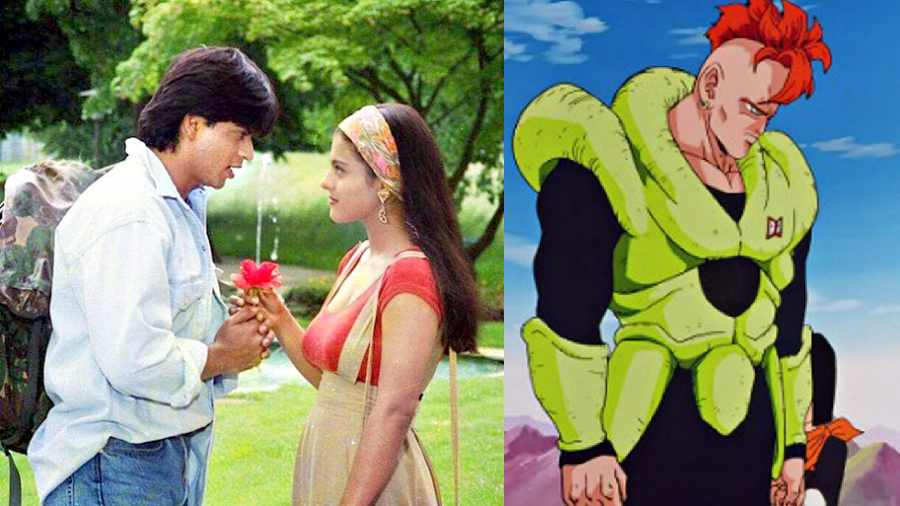 (L-R) Dilwale Dulhania Le Jayenge ,Android 16
SRK'S 16TH
He's powered back and how, with Pathaan! If we go a few decades back, Shah Rukh Khan's 16th film is what changed the game for not only the actor but for Hindi cinema in general. The name? Dilwale Dulhania Le Jayenge, aka DDLJ, the classic that gave us SRK the iconic lover boy and Bollywood one of its most enduring love stories.
ANDROID 16
The Dragon Ball franchise is a worldwide phenom, with Android 16 being Dr. Gero's 16th Android creation, whose template was Gevo. He was initially designed to serve Gero's vendetta against Goku, who overthrew the Red Ribbon Army as a child, but is later deemed unfit for activation. Android 16 is the tallest of all Androids in the entire Dragon Ball franchise, with icy blue eyes and an orange mohawk.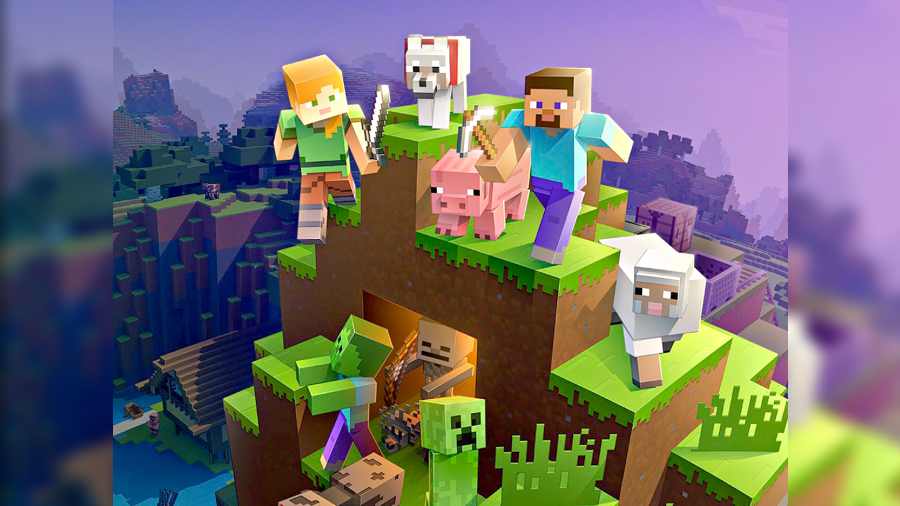 Minecraft
MINECRAFT'S 16 PIXELS
Staying with video games, there are 16 pixels to the edge of a standard block in Minecraft using the default texture pack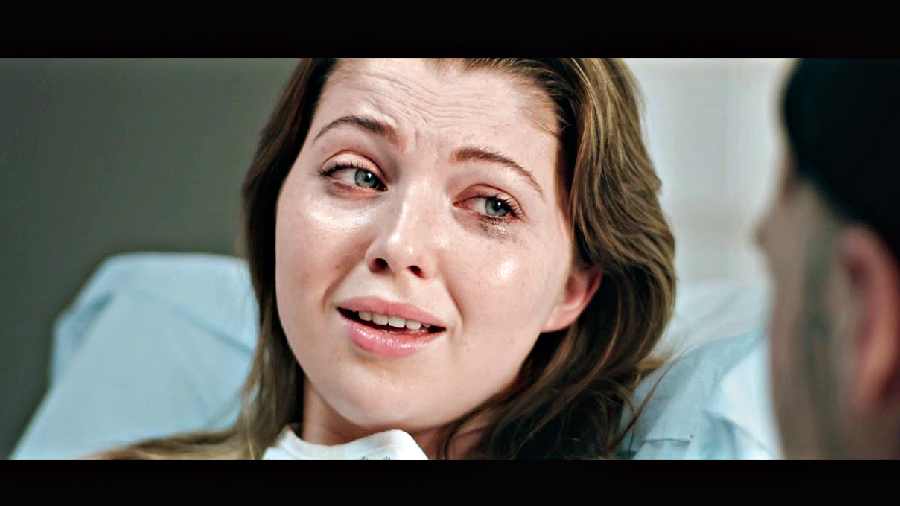 16 by Highly Suspect
16 BY HIGHLY SUSPECT
It took me 16 years to find ya/ One second to love ya/ Seven years to hold ya/ One minute to lose ya…. These are the rather heartbreaking lyrics of 16 by the band Highly Suspect from their 2019 album MCID. The song is autobiographical, talking about frontman Johnny Stevens falling in love for the first time at 16 years old. After seven years together, his girlfriend told him the joyful news she was pregnant with their baby. However, at the moment of the birth, Stevens was devastated to learn that the baby wasn't his.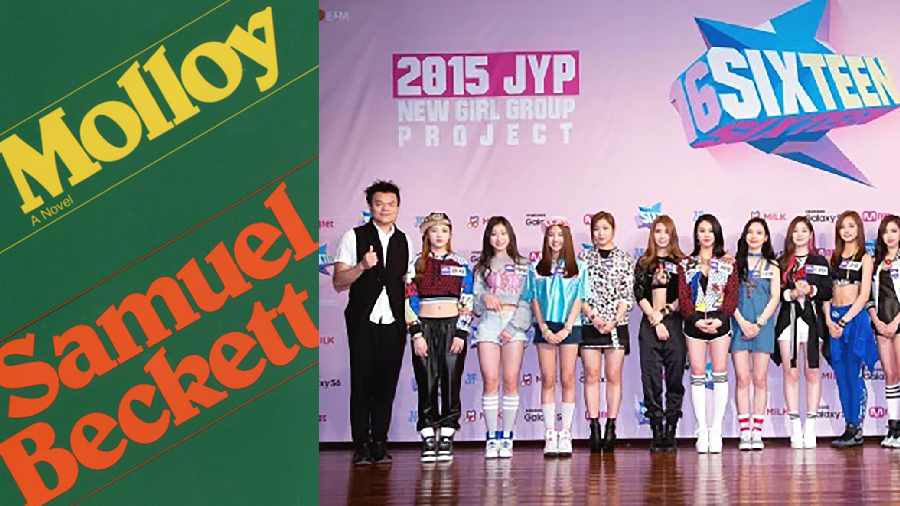 (L-R)Molloy,Sixteen
BECKETT'S 16 PEBBLES
Samuel Beckett's 1951 novel Molloy has a description of the titular protagonist attempting to devise a mathematically accurate way to suck on 16 stones evenly. It is one of the most extended and detailed explanations of solving a mathematical problem in fiction. SIXTEEN
The 2015 Korean group survival reality show made 16 trainees face off against each other with the goal to secure a spot in the girl group Twice. The contestants were assessed on the parameters of their singing and dancing abilities, as well as their personality and charisma. Airing over 10 episodes, the aim of the show was to create a next-gen pop group to debut under the K-Pop label JYP Entertainment. The show was a bumpy ride, engaging in parts, but it did manage to become quite popular, with its contestants going on to have careers in entertainment