The International Conscience Cleaner (ICC) has issued an arrest warrant against Russia's chief historian (and President) Vladimir Putin for crimes against neoliberalism, charging the 70-year-old of "appropriating the militarily enshrined right of the US to do bad things for worse reasons". This means that Putin can no longer travel to countries that do not like vodka or Russian oligarchs or both.
Meanwhile, over in India, Rahul Gandhi faces arrest if he is seen hovering around, let alone entering, Parliament. Delhi Police has announced that anyone hearing Gandhi pronounce 'Modi' in public should report to their nearest police station immediately. In doing so, they could stand a chance to win a one-way ticket out of the country.
Elsewhere, Donald Trump, guilty of the solitary crime of craving attention, courts arrest after seeing AI-designed images of him being manhandled by the police go viral. 
Wondering what else happened while you found your partner handcuffing your neighbour? Here's presenting the top stories from the week that should have been.
March 20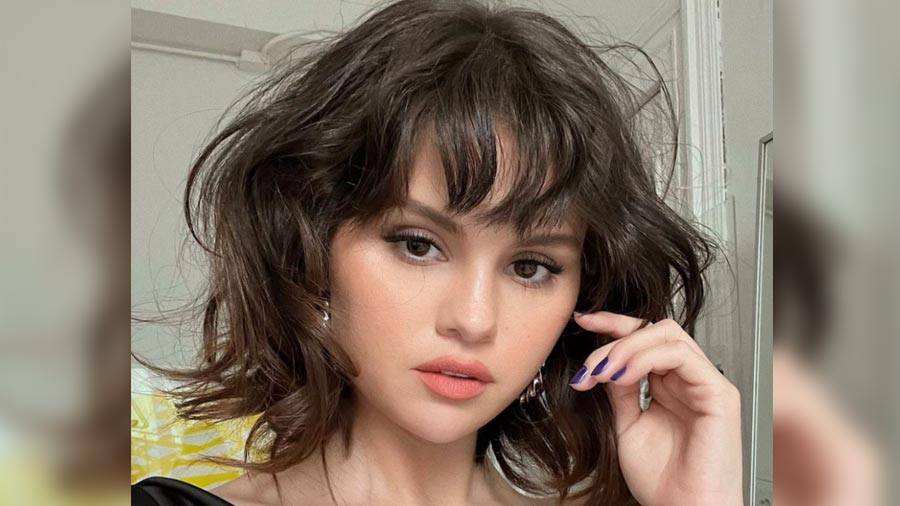 'We bonded over the men we haven't dated,' says Selena Gomez when asked about the start of her friendship with Taylor Swift
TT archives
In the most lucrative example of best-friend goals, Selena Gomez becomes the most followed woman on Instagram after sharing streaming links for Taylor Swift's Eras tour.
The celebration of the International Day of Happiness for 2023 has been deferred to next year as the occasion happened to fall on a Monday.
March 21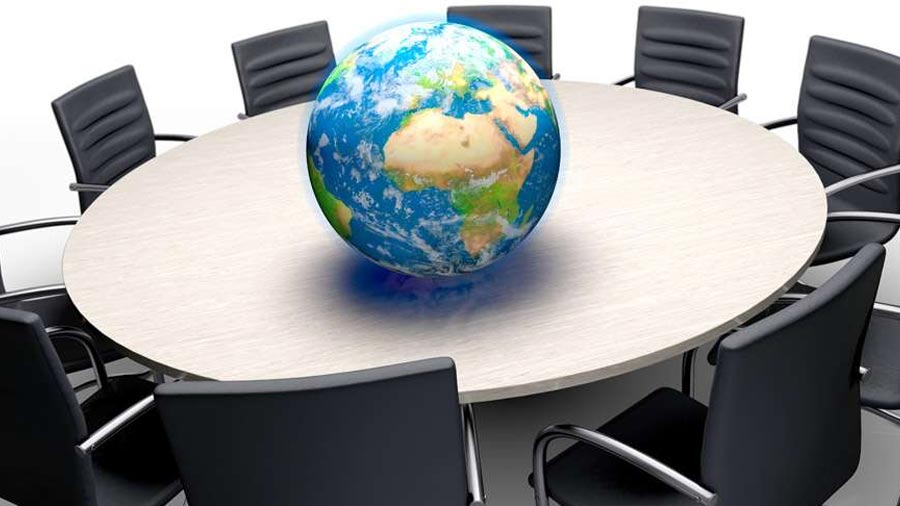 IPCC confirms that its reports are on track to outlast humanity
TT archives
The latest IPCC report, tipped to be eye-opening for exactly five seconds, says: "The planet is on the verge of an unprecedented crisis, the likes of which has not been seen since the last IPCC report."
With his most recent appearance at the annual exhibition of the two faces of Indian journalism, also known as the India Today Conclave, Narendra Modi has now spoken for longer without interruption in nine years than the average male CEO speaks in his lifetime.
March 22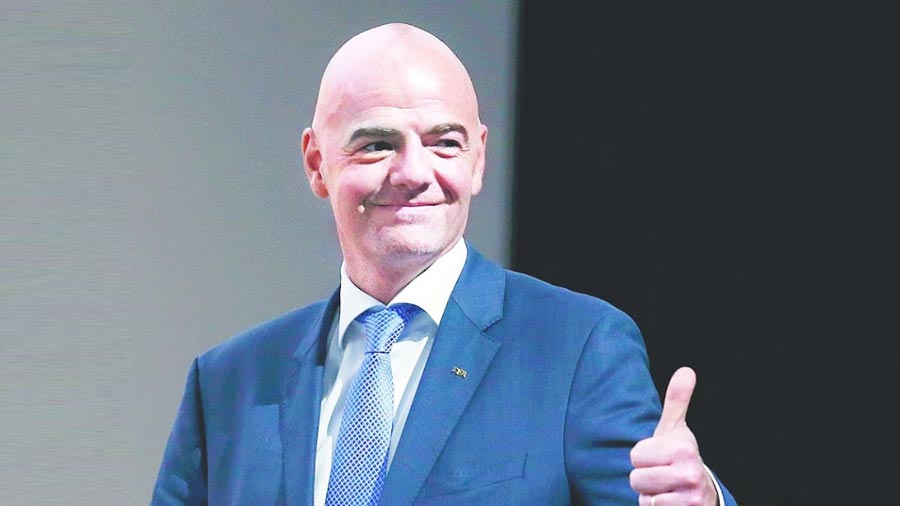 'FIFA is no longer corrupt because we've learnt the importance of sealed covers,' brags Gianni Infantino
TT archives
Gianni Infantino, the admin of the WhatsApp group Ballots Over Balls, is re-elected unopposed as the president of FIFA in Rwanda, with Paul Kagame looking on in awe.
To ensure that the fourth season of Succession is not its last, Rupert Murdoch, whose favourite f-word is "fake" (a departure from Logan Roy), marries for the fifth time.
March 23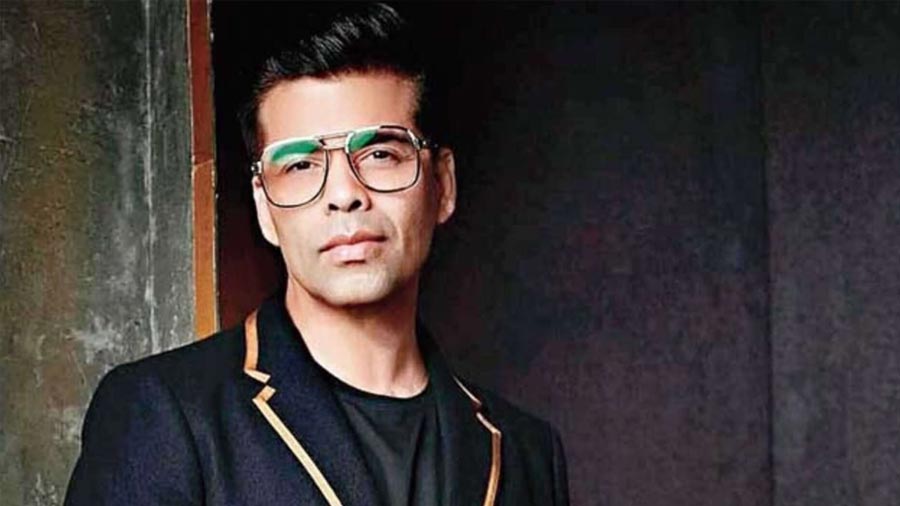 To be considered for the most valuable rankings, an Indian celebrity has to spend at least 100 days a year abroad
TT archives
A new Southasian magazine, The Crusader for Gossip, names Karan Johar as India's most valuable celebrity for knowing exactly how much every other Indian celebrity is worth.
Indian teenagers, whose love language involves sharing Bollywood playlists on Spotify (with multiple people), plunge into despair after Spotify removes scores of Bollywood numbers for persistently inducing false hopes after 2am.
March 24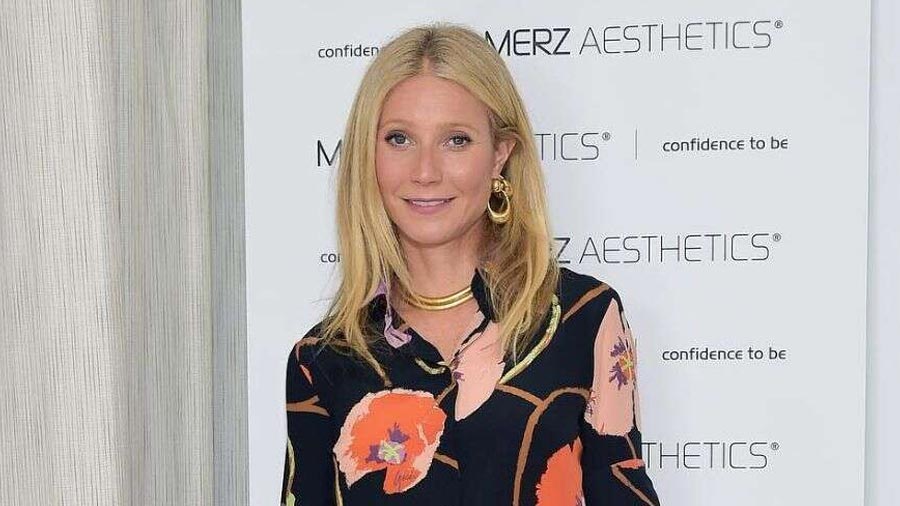 Gwyneth Paltrow says that 'my life's mission is to maintain an inverse relationship between my waistline and bottomline'
TT archives
Gwyneth Paltrow, who has proven that wellness is about being in harmony with one's bank balance, reveals the secret behind her flawless skin at 50: "My diet involves priortising drips over dips and being more picky about criticism than calories. Whenever I feel hungry at odd hours, I try consuming what Goop is best at producing — hot air."
Mingout, an app that finds the sweet spot between LinkedIn and Tinder, rolls out a special feature that matches potential dates based on the keywords in their resumes.