A few years ago, Samsung announced that flagship phone features should not necessarily be confined to a category. Soon after the company started putting some high-end features on its Galaxy A series phones. It's great to find that those were not mere words. At a glance, one will easily mistake the Samsung Galaxy A54 5G for this year's flagship Galaxy S23 or Galaxy S23+.
FLAGSHIP LOOKS WITH SUSTAINABILITY ON THE CARDS
The camera bumps have almost disappeared. The lines around the phone are clean and the bezel has the same thickness all around. The company didn't stop there: there is support for up to four generations of major Android updates and five years of security patches. That makes a massive difference to one's purchasing decision. Out of the box, you will get Android 13 (with One UI 5.1). You will get four more versions of Android. 
The longer you can hold on to a phone, it becomes a more sustainable device. A mention also needs to be made of the improvements Samsung has made to the number of security upgrades that get pushed out; it's as good as a Pixel phone and, at times, better.
MEANINGFUL FEATURES ON THE PHONE
On the A54 you get a 50MP main camera, 12MP ultra-wide snapper and 5MP macro while on the front is a 32MP shooter. 
In daylight, photos taken on a flagship Samsung device win by a nose when compared to snaps from the A54. Even at night pictures have low noise and the night mode does make a difference. There are some fun filters developed with Snapchat to make youngsters like the device. 
A more important feature that makes the phone usable over years is OIS or optical image stabilisation. It ensures shakes are managed well and videos have some stability.
Samsung also manages to keep video quality up with 4K@30fps and, unlike on some flagship phones from rival companies, while recording you can move from ultra-wide to 2x zoom effortlessly. Further, while recording a video in 4K, you suddenly decide to move to the front camera, which works fine and recording continues in 4K. With OIS on, video resolution drops to 1080p but to compensate for that, there is no cropping while filming in this mode.
PROCESSOR AND BATTERY
Coming to the display, Samsung is the world leader in this department. So the 6.4-inch FHD+ 120Hz AMOLED display is perfect for watching films. At 1000 nits, it's a bright screen and there is Gorilla Glass 5 protection.
Running the show is Samsung's in-house Exynos 1380 processor while on the Galaxy A34, there is a MediaTek Dimensity 1080 processor. Comparing it to A53, the new phone has a better processor while performance has been given a boost with four performance cores and four efficiency cores. Basically, you get to run all the tasks without throttling. The Galaxy A54 is meant for the general crowd for using all kinds of everyday apps.
Other things that matter — there is a stereo speaker setup, one in the earpiece and the other at the bottom. The A54 supports Wi-Fi 6 and has IP67 rating, so you don't have to worry about rain or splashes.
The 5,000mAh battery supports 25W charging and you can easily make it through day and a half on a single charge. Anything missing? Wireless charging, which would have been a bonus.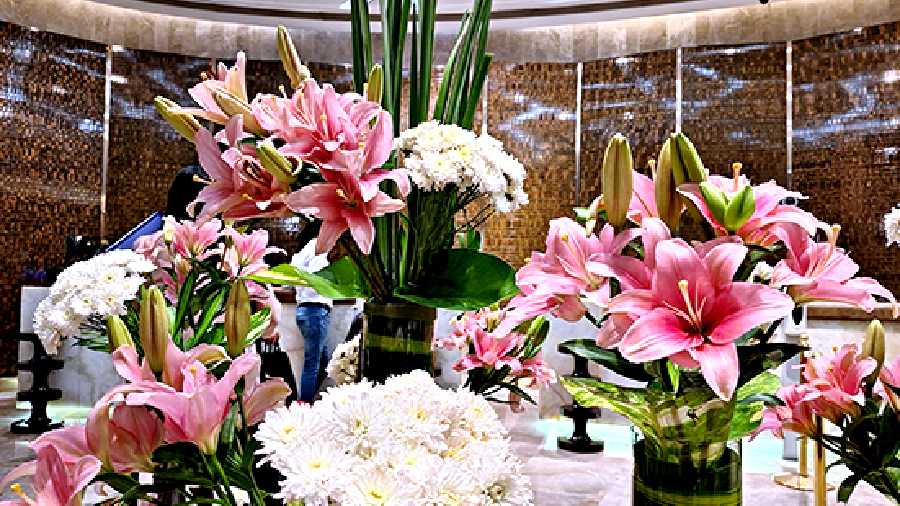 Colours retain their natural tones and there is zero shutter lag while taking photos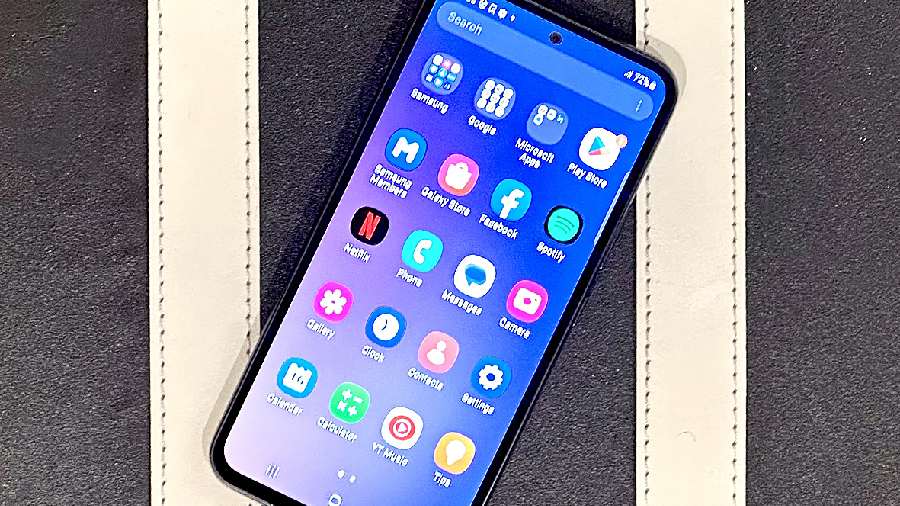 The screen is bright and it's one of the best panels from Samsung
AT A GLANCE
Device: Samsung Galaxy A54 5G
Price: Upwards of Rs 38,999 (price is lower when offers are included)
HIGH NOTES
Flagship design
Excellent camera
Long-lasting battery life
Best software offering
IP67 rating
MUFFLED NOTE
Doesn't support wireless charging
SHOULD YOU BUY IT?
Samsung proves that you don't need to spend a lot to get a great phone. There will always be takers for flagship phones but most people will be happy with the Galaxy A54. It's almost impossible to not gawk at the value offered by the phone, especially the long-term software support. Galaxy A54 5G has what most of us should be asking for from gadgets —no gimmicks, only quality.