Look around and you will spot a lot of people using Redmi K20 Pro, a smartphone from 2019. It was the rockstar of the year for the budget-conscious crowd, yet hardly any big cuts were made to blunt the experience. This week, Redmi K50i 5G arrived at a time when the world has changed drastically in terms of wants and needs. We are not going to cue in suspense-inducing music. Redmi K50i 5G is the no-nonsense phone 2022 needed.
A lot of companies are not properly estimating the spending choices of consumers. After more than two years of staying largely at home, people are looking for any extended weekend or excuse to be on the road, enjoying a vacation. Better clothes, more eating out, meeting friends… priorities have changed and that means the budget for electronic devices may feel the squeeze more than ever. Basically this means, if someone is planning to buy an expensive phone, the person will wait for the top two time-tested brands to show their latest. Similarly, if it's about mid-range phones, a brand like Redmi has top-of-the-mind recall value. This is a brand that now has a proven track record, something that doesn't fail with K50i 5G.
The latest Redmi device is more of an experience than a phone. It's something one can cling on to for a few years because of its spec sheet. The folks at Redmi certainly know what's hot and what's not and they have managed to go beyond the Twitter tech bubble to deliver what people need.
It's about efficiency
What we need is a very fast phone that's cheap. Nimbleness is delivered in two ways — display and processor. Even though this is liquid FFS display — and not AMOLED — it's the quality of the panel that matters. It's sharp, excellent colour reproduction, decent contrast and good viewing angles… what more can one ask for? On top of that, there is 144Hz display refresh rate, which makes scrolling smooth. I wouldn't be surprised, if Redmi engineers were listening to BTS' Butter on a loop while engineering this device. Under settings, you can even switch between 60Hz, 90Hz and 144Hz. Devices from most companies at this price point make us choose between the lowest and the highest. Having 90Hz as an option means saving battery power. The touch sampling rate is also quite high at 270Hz.
Further, the display supports Dolby Vision, which simply changes the way you experience videos. Try watching Netflix on this phone and you will be pleasantly surprised.
Combine this with MediaTek Dimensity 8100 processor, which is built using 5nm manufacturing process. A powerful and power-efficient chipset, you get to play the best of games at top settings without having to worry about frame drops. What you get is sustained performance. Ensuring the device remains cool, there is Liquid Cool Technology 2.0 and Super Big vapour cooling chamber plus seven layers of graphite. Having a plastic rear panel ensures you don't feel the heat that gets generated while gaming for long hours.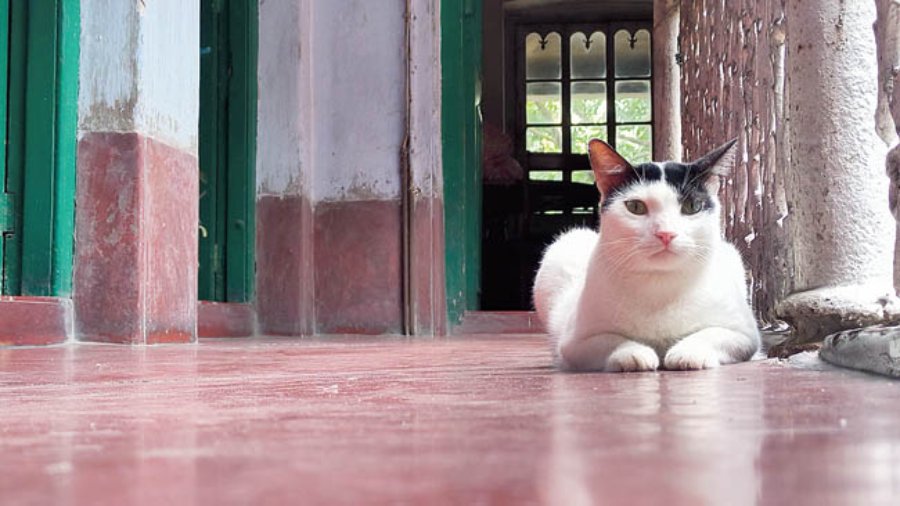 Auto-focus works well, especially when taking photographs of furry friends
It's about sound and picture
The audio-visual department also scores high marks. There is a pair of stereo speakers. That's fine. But Redmi made the effort to have a speaker grill on the top as well as the bottom, allowing better sound distribution. The audio has oomph and there is a lot of bass as well as excellent soundstage. Further, in 2022 Redmi has managed to retain a 3.5mm headphone jack because people still love it (there is also an IR Blaster).
Colour reproduction is mostly natural
In the camera department, there is a 64MP main camera, which is fantastic in most use cases. I wouldn't compare it with the likes of iPhone 13 Pro or Samsung Galaxy S22 but for mid-range, it does a far better job than Nord or Realme. Fast shutter speed, good dynamic range and HDR performance, Instagram-worthy colours… it's just perfect. And the formula is not lost when it comes to the 8MP ultra-wide camera, which offers a 120-degree field of view. Recording 4K video is possible at 30fps while night photography is acceptable. The show keeps running on the front 16MP camera but video is capped at 1080p@60fps.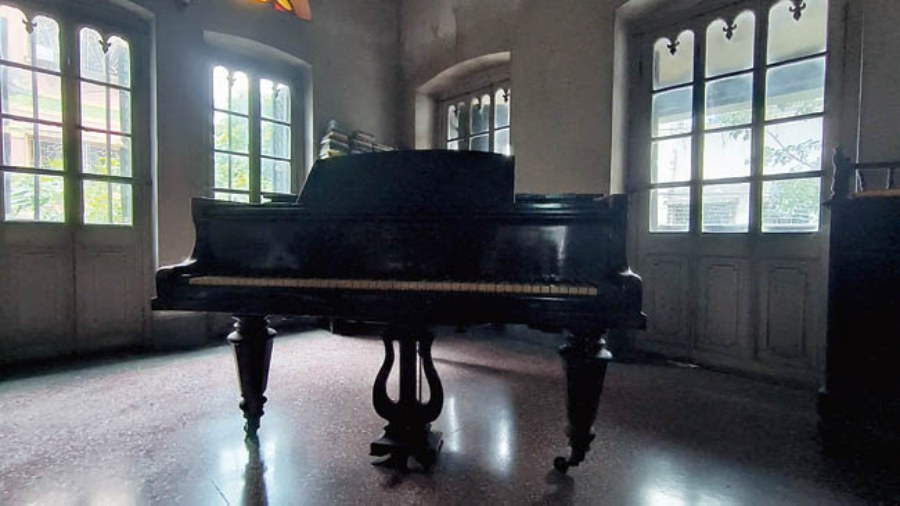 Photographs under uneven lighting comes out well
As usual, Redmi is offering plenty of photography features — like long exposure and photo clone — to keep you interested in the phone.
Should you buy it?
The 5,080mAh battery is paired with a 67W fast-charger in the box. The processor is so power efficient that you will easily get a day and a half out of the phone. Plus, Redmi has listened to the audience and has cut down on bloatware. Compared to earlier phones, there are fewer pre-installed apps. Instead of packing in gimmicky design on the rear panel, the money has been spent on what's inside the phone. Though 5G auction is on the way in India, the company has packed in 12 5G bands to future-proof the device. If Redmi can offer all the goodies at a decent price, why can't others? If not anything, Redmi K50i 5G is a perfect example of an all-round device. Looks like Redmi's successful run continues.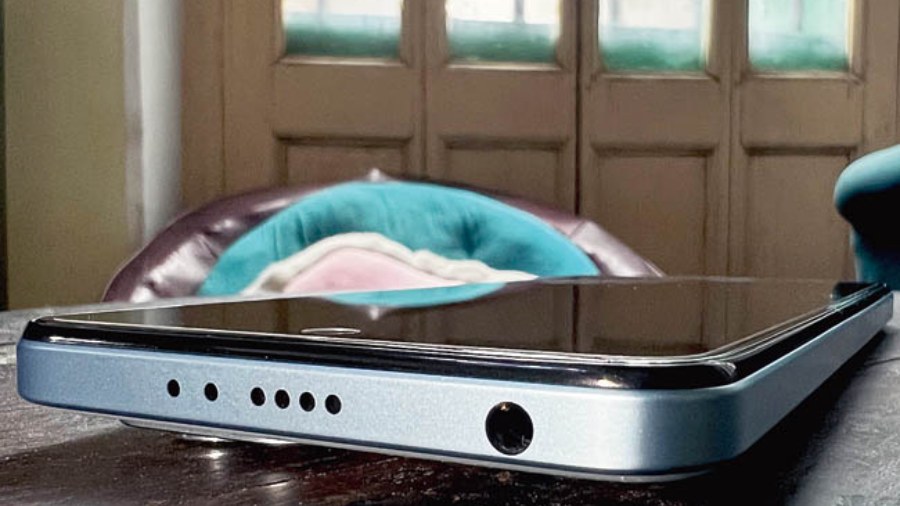 The 3.5mm headphone jack has been retained
At a glance
Device: Redmi K50i 5G
Price: Upwards of Rs 25,999 (6GB +128GB)
Colours: Phantom Blue, Quick Silver and Stealth Black
Goes on sale: July 23
High notes
Power-efficient processor
Dolby Vision support
Excellent audio output
3.5mm headphone jack has been retained
Muffled notes
An extra year of OS upgrade would have helped