There were a number of inexpensive standalone smartwatch brands doing brisk business even last year. The market is slowly squeezing the bandwidth as more and more popular smartphone brands expand their budget segment offering of smartwatches. Further, most of these are quite good. Take the example of OnePlus Nord Watch, which like the Nord series of phones are budget-friendly and have most of the tech chops people are looking for. No, they don't compete with the big brothers of the segment, like Apple Watch, Samsung Galaxy Watch or Fitbit, especially when it comes to app support, but a Nord Watch is a pleasantly good choice for anyone getting introduced to smartwatches.
There is the Apple Watch written all over the design of the Nord Watch but it's a design that's functional as far as screen real estate is concerned. It's a smartwatch that connects seamlessly with Nord smartphones as well as any Android phone (there is also support for iOS but I guess iPhone users will stick to the ecosystem).
The two most appealing features of this smartwatch are display and battery life. It's a big 1.78-inch AMOLED display, meaning the text and interface appear sharp, colours pop and brightness gets dialled up to 500 nits. There is 60Hz display refresh rate that ensures UI is buttery smooth and it makes animated watch faces look great. I am, in fact, pleasantly surprised by the watch face choices that are available.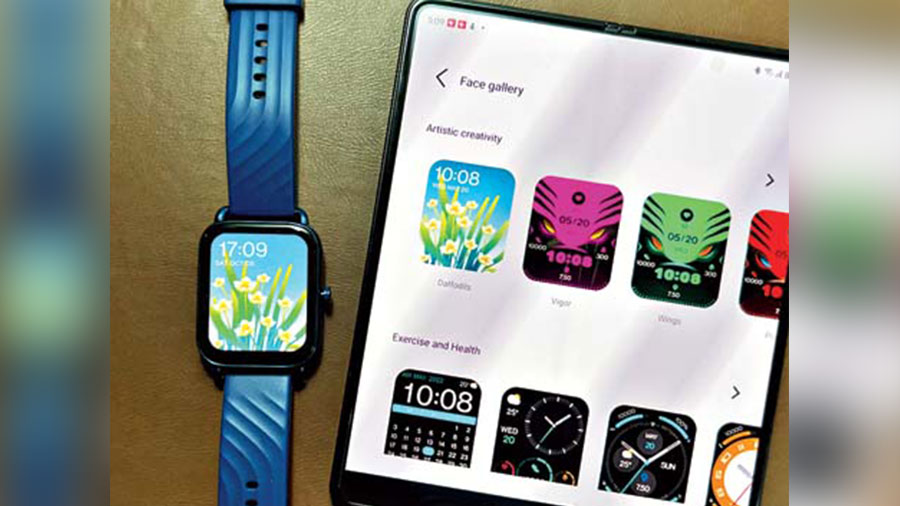 There are several watch faces to choose from
Deep dive into features
All the helpful elements are here, like built-in calendar, raise-to-wake feature (works flawlessly), automatic workout detection and view modes (Cellular View, Waterfall View and List View).
Heart rate monitoring matches the readings on any other smartwatch, step count keeps pace with other offerings and so does SpO2 reading (but I would highly suggest an oximeter for this purpose or a visit to the doctor if you are not feeling well). I like the addition of stress monitoring as well as sleep monitoring but the latter needs to show more relevant data to become an important feature.
In way of sports mode, you are spoilt for choice because there are 105 options to choose from. By throwing in IP68 water and dust resistance rating, the user is ensured that no damages are done during sweaty workouts or rainy days. You can control the music from the watch during, say, workouts but there's nothing extra that can be done.
That brings me to the features that are missing — no built-in GPS or calling feature but given the pricing, I don't mind the absence. You are notified when a call is coming in but the only feature you have is disconnect since there is no microphone or speaker on the smartwatch.
Should you buy it?
The second big feature of the smartwatch is battery life, like I mentioned earlier. The company says you will get 10 days on a single charge but that depends on dialling back on many features. For a casual user, who likes to keep battery-sipping features on, like animated watch faces, it's enough to get five to six days, which is a big deal when compared to other brands. Plus, the build is gorgeous and the silicone strap is of high quality. Nord is, in fact, known for quality offerings at reasonable pricing, which is exactly the case on this smartwatch. OnePlus Nord Watch is a bold and beautiful smartwatch that targets first-time smartwatch customers.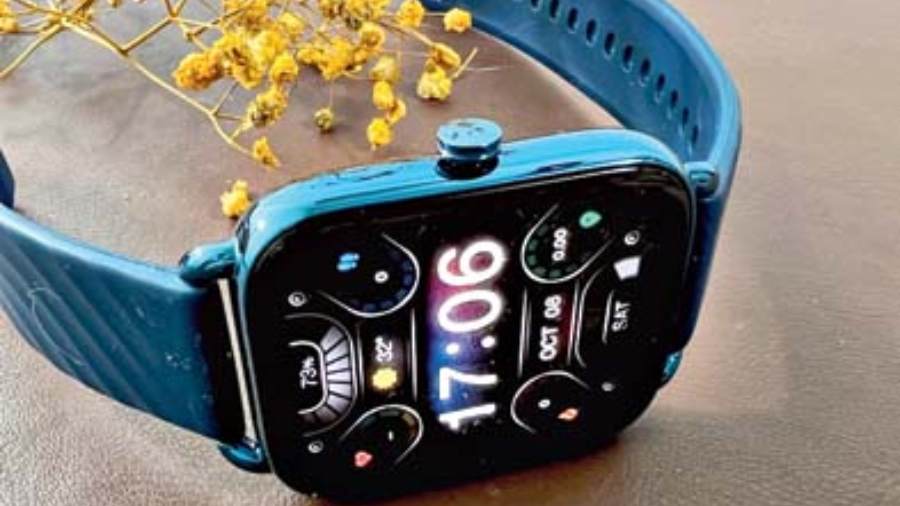 The chassis is well designed
At a glance
Device: OnePlus Nord Watch
Price: Rs 4,999
High notes
Excellent battery life
Bold display
Automatic workout detection
Enough watch faces
Muffled note