Who doesn't love a good facial? But the idea of getting a facial done at a dermatologist's office?! Well that's something quite new and is now getting so popular that most people are ditching their regular facials and getting hooked on to latest skincare craze of the 'medifacials'.
A medifacial typically uses very sophisticated hi-tech gadgets and high-concentration cosmeceuticals that allow dermatologists to tackle various concerns on all the superficial and deeper layers of the skin.
They are skin treatments combined with all the goodness of a regular facial, which make one feel pampered and yet give long-term solutions for skin issues. However, these medifacials are also different from typical skin treatments in having lesser downtime and being mostly natural and are minimally invasive.
What are the different types of medifacials?
The beauty of getting a medifacial done by a dermatologist is that it can be properly customised to suit your needs, keeping in mind your skin type, skin sensitivity and other issues, if any. Broadly speaking, medifacials can be classified into following categories:
• Medifacials for removing tan and pigmentation
• Anti-ageing medifacials
• Medifacials for acne and skin texture correction
• Pre-party medifacials.
Let's talk a little bit about them.
Medifacials for removing tan and pigmentation
For a quick  holiday tan removal, these treatments would involve gentle exfoliation with microdermabrasion and superficial skin peels. However, if you have deeper pigmentation, your dermatologist might use lasers such as the Q-switch Nd-YAG laser also called as laser toning.
Anti-ageing medifacials
The crux of anti-ageing is collagen induction. As we age, we loose collagen from our skin, which makes it look wrinkly and saggy. For tightening the skin we used devices like radio-frequency skin tightening with brand names like Endymed-Pro or ultrasound-based devices like Ulther or Hifu. Another great anti-ageing facial which is minimally invasive is the 'vampire facial', which utilises the healing power of one's own platelet-rich plasma or PRP.
Medifacials for acne and skin texture correction
Medifacials for acne use the properties of beta and polyhydroxy acids along with high-tech treatments like the carbon peel and blue light therapy. The idea is to declog the pores and reduce the oiliness of the skin. For skin textural correction, skin resurfacing lasers such as the ER-YAG laser or microneedling RF are used to smoothen out the skin texture.
Pre-party medifacials
These are the most popular of the lot. These are also the most pampering facials. Done with high-end machines such as the HydraFacial MD, it involves pore cleansing and infusion of skin with high-grade nourishing cosmeceuticals that render it plump, radiant and absolutely clean. Another popular pre-party facial is the 'red carpet facial' and the 'fire and ice facial' that gently exfoliate the skin to make it shiny and glossy.
How to choose a medifacial
The simplest answer is let your certified dermatologist help you decide — not your friend, or your therapist or your Instagram influencer — because everybody's skin is different and your needs will be different from everyone else's.
How often does one need a medifacial?
Different medifacials have different time periods after which they need to be done. But for great long-lasting results, multiple sessions are needed. Once you get the results, you need to maintain it with a great skincare routine and booster sessions in between.
How soon can one see the results?
Some changes are visible instantly, but a medifacial is unlike a regular facial. The results can keep getting better with time and may take up to a week or more to show the full extent.
What precautions are needed before and after medifacials?
It's imperative that you discuss your skincare routine with your dermatologist before you get a medifacial done. You might want to give a break to a few activities  before and after a hydrafacial.
There can be certain restrictions after a medifacial like avoiding direct heat, direct sun exposure, threading, waxing, etc., for a few days after the medifacial. Make sure you adhere to the precautions specified.
Most of all, go for the best machines and supervision of a dermatologist because there can be copy-cat versions or inferior machines, which may not give you the same results.
There is a reason that most celebs and people in beauty business now swear by medifacials. But remember that medifacials aren't just quick fix for your skin and they don't replace a consistent skincare routine and great lifestyle! The best glow comes with the best choices in life!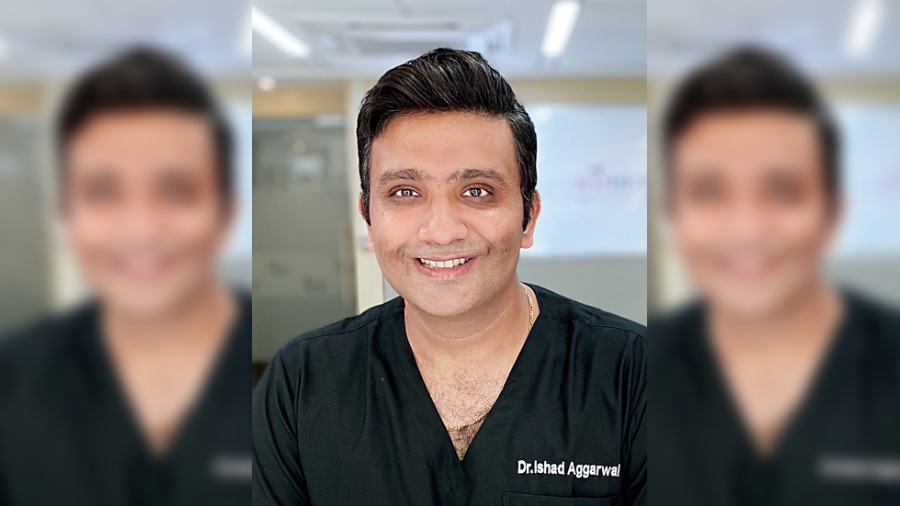 Dr Ishad Aggarwal, MD, is a consultant dermatologist. He is also a skin, laser and aesthetic medicine expert and a trainer for Botox and fillers. Find him on Instagram @skindoc_ishad