Calcutta can be proud of its sporting heritage and continues to play host to multiple major events in different disciplines every year. The city's best kept secret is the Royal Calcutta Golf Club steeped in tradition, which will turn 200 years old in 2029. The cricket premier league has influenced a spate of golf leagues pan-India and the Royal has been the pioneer in this space. The 2021-22 edition of the Ballantine's Golf Retreat presented by Royal Premier Golf League in association with t2, Tata Housing, 360 Life and Grant Thornton, just teed off this weekend, its seventh edition encompassing 24 teams and a total player strength of 408 players.
This golfing extravaganza stirs up great camaraderie, passion and a fan base from friends and family and the 24 owners can take pride in being part of arguably Asia's biggest corporate golf connect. The pop-up restaurants are a huge hit catering to all tastes, so a golfer's dream of eating, playing and enjoying the 19th hole are fulfilled.
Played in three groups of eight teams each, a team plays seven league games before reaching the quarter-final knockout stage. The pride of Calcutta's business community including names like Jaydeep Chitlangia, Manish Goenka, Aditya Poddar, Amit Daga, Sandeep Bhartia, Vedant Kanoria, Ashish Beriwal, Vikas Kandoi and Maitree Kandoi, Manu Lakhotia, Nikunj Pachisia, Manoj Khemka, Prashant Mehra, Prasan Lohia, Rohan Ghosh, the Captain, are all in the mix and this weekend has already showed how uncertain the game is. Starting favourites the Devils were beaten by Hillibillies while the UltraTech Legends showed good form beating the Jutify Jets. Titan Trigger won over Nklusive and in a close contest Emami G8 lost to Merino Royals.
More than the golf competition, the player's marquee where the players sit and celebrate or drown their sorrows makes this a happy picture of a wonderful mix of age groups, different genders, all part of this great game of golf.
It is still early days but a wonderful start has been made and this Royal tradition powered by t2 can be proud of an association that will definitely stand the test of time and grow every year exponentially.
Major results:
Bazaar Kolkata 5 — Eagle Eye 0
Emami EG 2.5 — White Oak D Company 2.5
Titan Trigger 3 — Nklusive 2
UltraTech Legends 4 — Jutify Jets 1
Merino Royals 3 — Emami G8 2
Hillibillies 4 — Devils 1
The author is the tournament director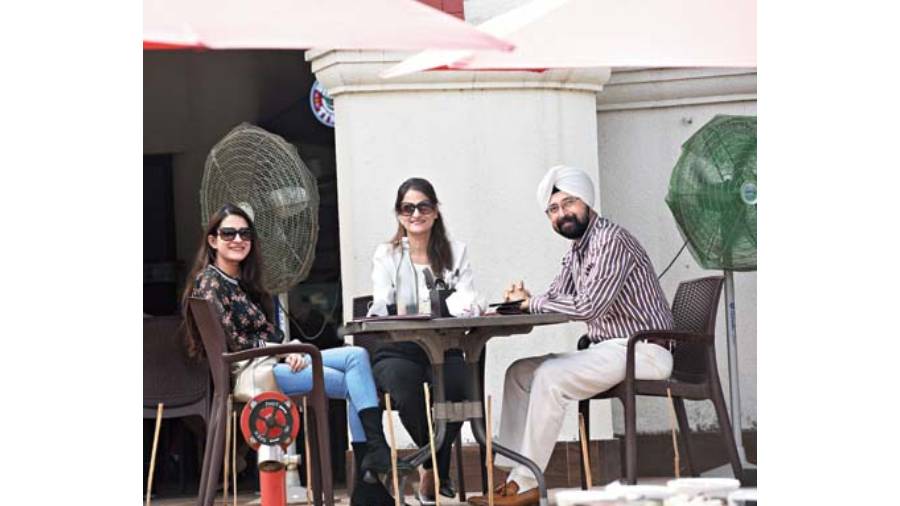 A lazy Sunday lunch at the Royal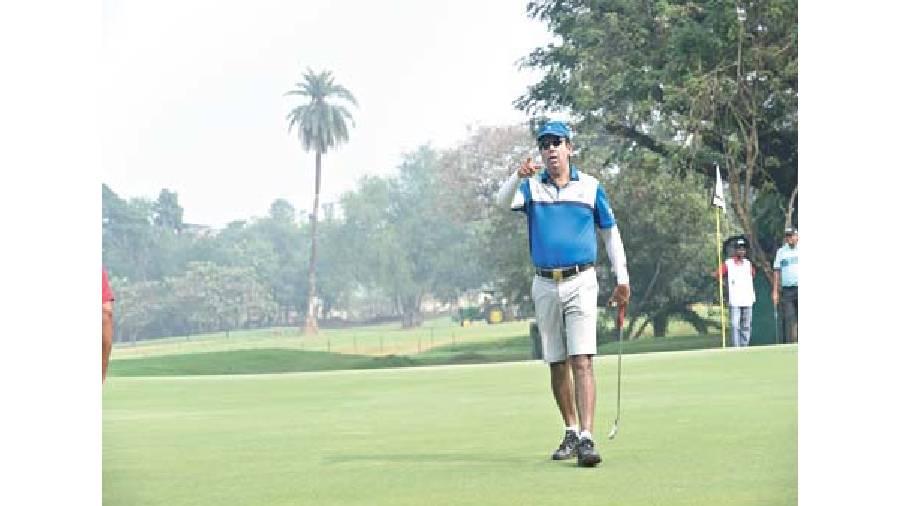 Job well done: Amit Daga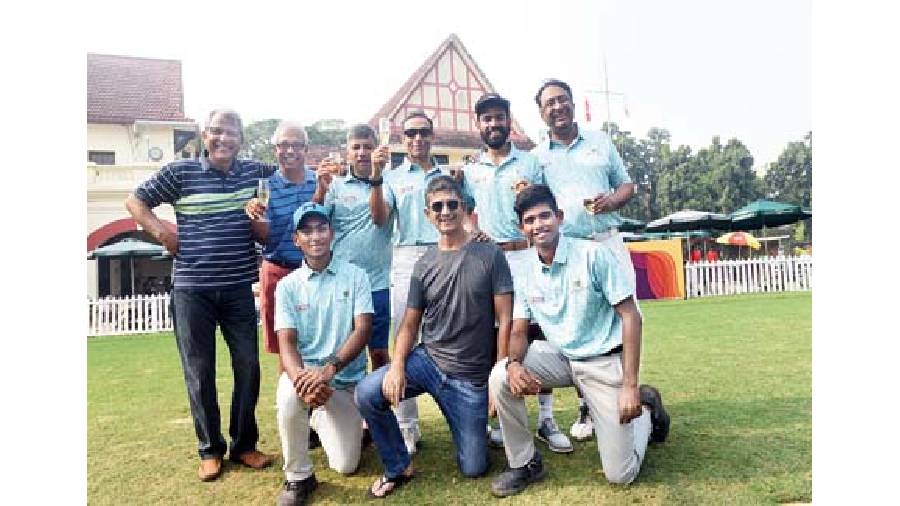 Bazaar Kolkata were the big winners of the weekend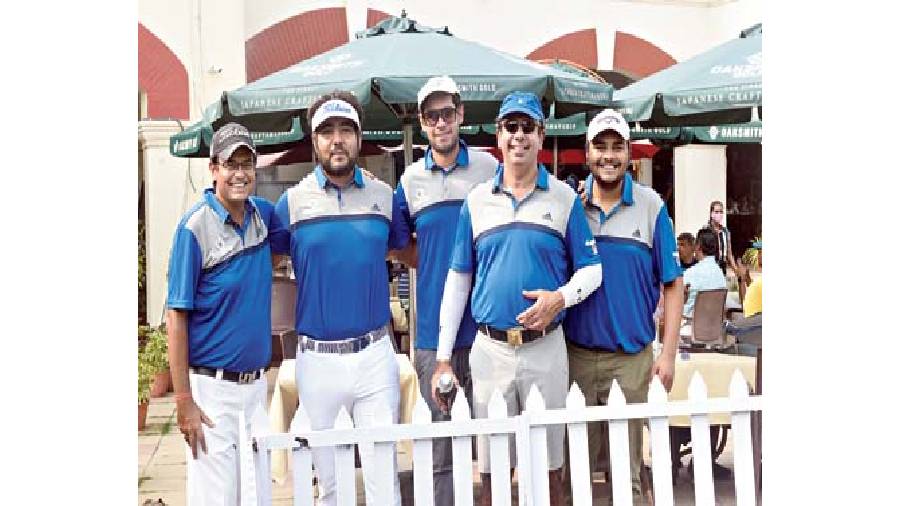 Watch out for the D Company!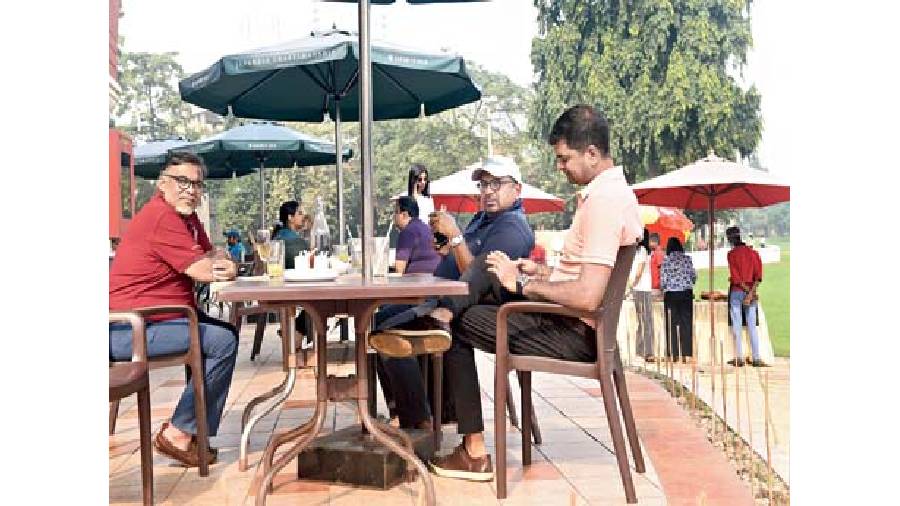 The club think tank (l-r): Rohan Ghosh, Gaurav Ghosh and Ranjit Singh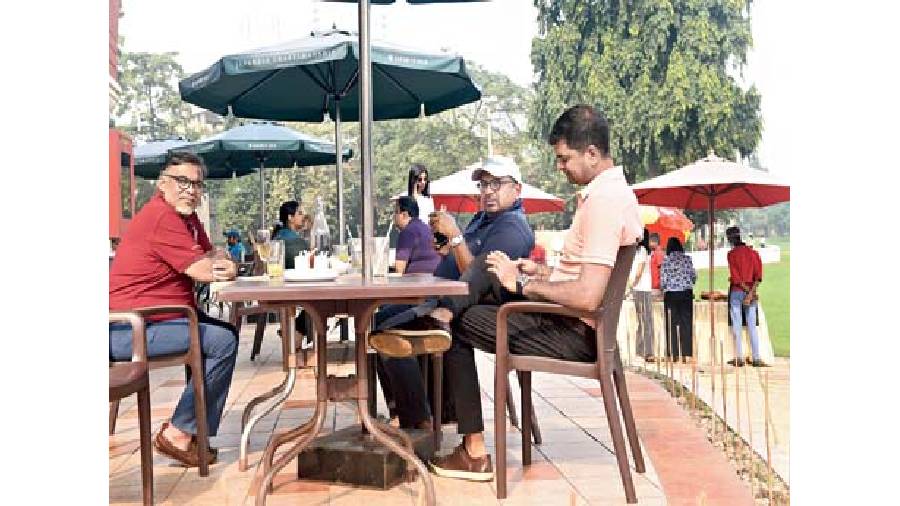 Pop-up feasts will be a regular fixture at the tourney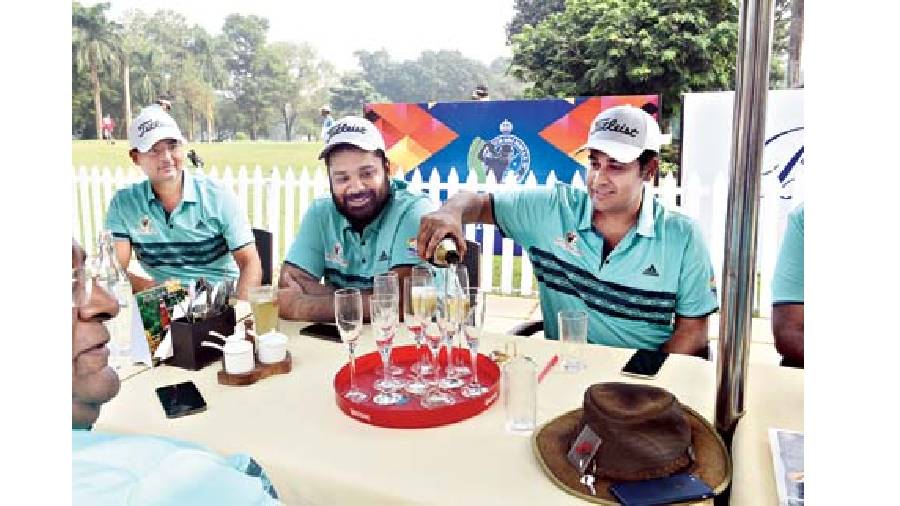 Team Emami EG say cheers!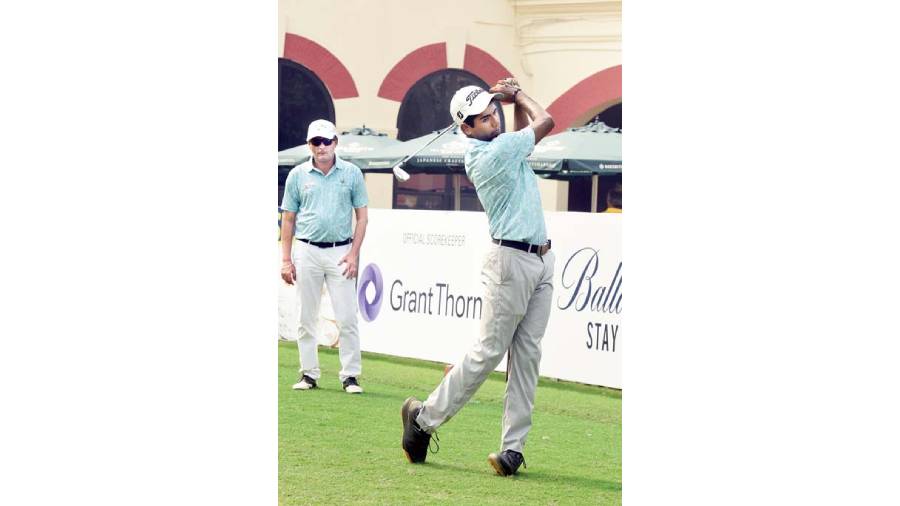 Joysurjo Dey swings under the eagle eye of Savinder Singh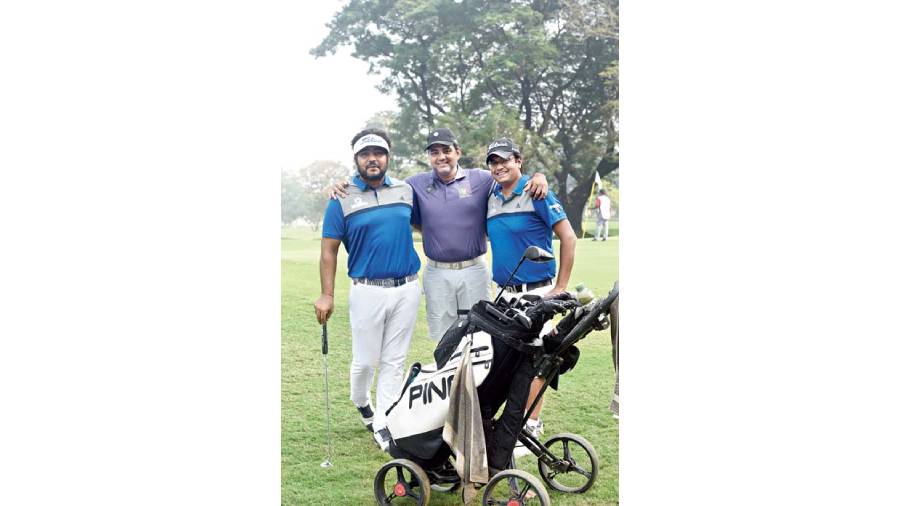 Camaraderie at its best. (L-R) Gaurav Upadhaya, Pavan Ghai and Ishan Bajoria
Pictures: Rashbehari Das