Mumbai-based jewellery designer Sapna Singhania, whose forte is 'invisible setting', will be showcasing at 85 Lansdowne on September 7 and 8. She tells The Telegraph what she is getting to Calcutta and her Bengal loves.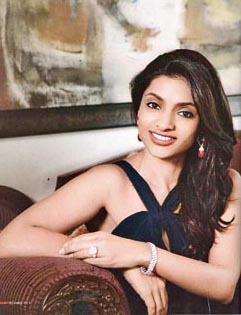 Jewellery designer Sapna Singhania
What are you getting to Calcutta?
I am getting precious jewellery embellished with diamonds, rubies, mother of pearl and coloured sapphires, all studded in 18-carat gold.
Bengal has a huge heritage in jewellery. What do you love from our part of the country?
I love the city because of the warmth it exudes. The culture, the sweet language, the art and the amazing sweets and gourmet food. Bengal's art and aesthetics and its huge heritage of jewellery has always impressed and intrigued me. There is so much richness and beauty in every product, whether its garments or jewellery or handloom. Gold jewellery is a very integral part of the city's heritage, which adds to the luxuriance and purity of every bride. I love the intricacies of craftsmanship.
Your designs are sleek and modern. When you started more than two decades back, what was the reception like for your aesthetics?
When I started off 25 years ago, my jewellery was more simple and understated. With time and modern market trends, the designs have become more innovative, bold and individualistic. A combination of precious stones and diamonds have become style statements, colours add to the aura and each piece is fashionable.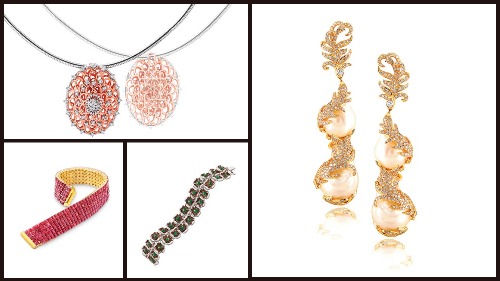 What are your favourite stones to work with?
My favourite stones are blue sapphires that have a deep fire-like colour. It's a highly precious variety of the corundum mineral species and is also recognised as the most powerful gemstone in Vedic astrology. I always connect to its depth.
Can you give us some timeless investments in fine jewellery?
Some timeless investments in fine jewellery are our invisible setting, art deco and filigree work. These are classics and can easily be passed on to generations.
All about it
What: Sapna Singhania jewellery exhibition
Where: 85 Lansdowne, 85B Sarat Bose Road
When: September 7 and 8; 11am-7.30pm