Google is giving its hardware business another look by introducing more products than ever before. On the Android front, so far we have had excellent tablets from Samsung and then recently OnePlus got into the game with a mid-range performer. But we need a tablet that takes full advantage of Android. Perhaps the Google Pixel Tablet will deliver just that.
The Pixel Tablet was originally teased last year but it's arriving in June in the US. India? It would be a good addition to the portfolio if it does. From the demonstration, the tablet looks nice and has a magic trick to it — a charging dock with speakers. It appears to be one of the best smart home hubs that become a tablet, which in turn can become a music system. Going by the looks, once attached to the charging dock, it has the design philosophy of a Nest Hub.
The 2019 Pixel Slate made some noise but it was high time that Google started to take the category seriously because, at the moment, several Android apps on tablets are quite bad as far as optimization goes. Google's renewed focus is a positive sign.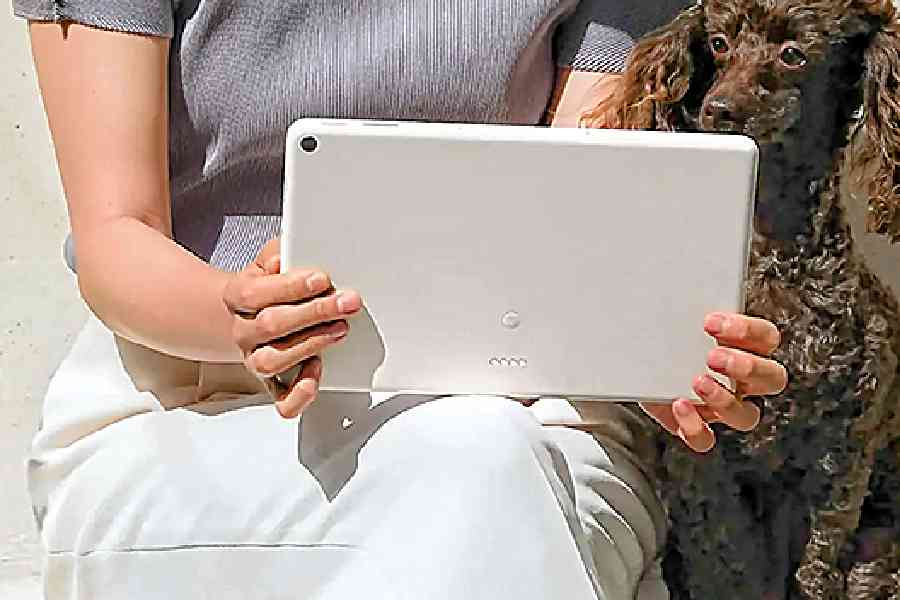 You can undock the tablet and use it like a regular device
The tablet has an 11-inch display, quad-speaker setup and a selfie camera for video calling, including auto-framing. All these are the usual tablet stuff and the device is made of recycled aluminium with a ceramic coating for grip.
Running the show is the Tensor G2 processor, which is also found in the new Pixel Fold, Pixel 7A, and the Pixel 7 and 7 Pro released last year. There is 8GB of RAM and either 128 or 256GB of storage. And it's only available in Wi-Fi-only configurations.
Where the magic lies is how the tablet can be docked to a charging stand to make it go into a hub mode. It can be used as a smart display, including as a digital photo frame, smart home controller and Chromecast screen for video. The dock comes with speakers that are suited for communal listening.
We are sure that the tablet will work well but why hasn't Google introduced a keyboard and stylus to work with the device? Google said the device will revive the category but it seems that the machine is more of a homebody.