The supernatural has always had a way of reeling us in, and pop culture is filled with ghosts and beings of varying shapes, sizes and temperaments to feed into this love of horror.
While the urban legends and movie portrayals of events surrounding Friday the 13th are rather grotesque, the original myth is said to trace back to Norse legend and a godly dinner upended by the mischievous Loki.
So, we're putting a spin on the spook and giving the stage to a few of the milder, less grotesque ghosts we know and love. Here are some of the most famous (not after-your-blood) ghosts from pop culture:
Ghosts of Christmas Past, Present and Future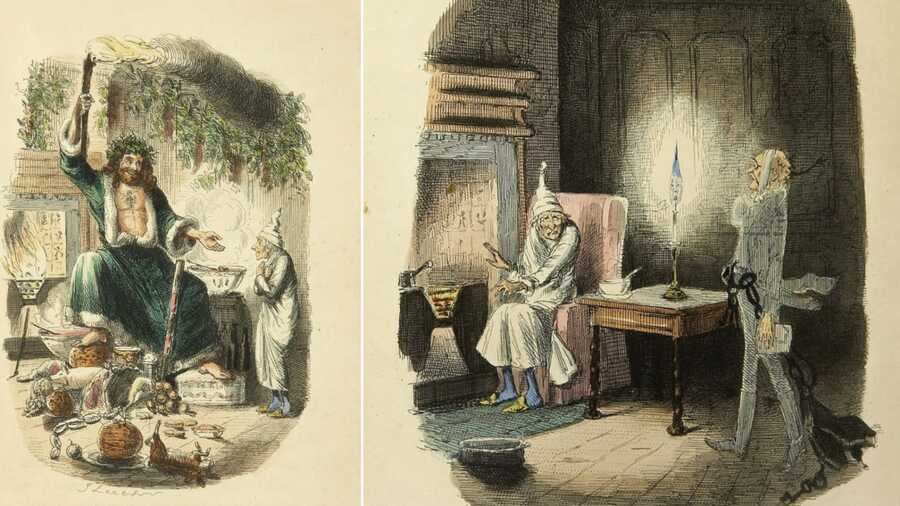 Original illustrations from 'A Christmas Carol' by John Leech
Wikimedia Commons
Charles Dickens's 19th-century novel about the grumpy Mr Scrooge and his ghosts sold out by Christmas Eve, less than a week after being published. The book's iconic illustrations are familiar to everyone who grew up reading and loving the story. A Christmas Carol has been adapted on screen innumerable times, from movies and animated films to live action. Perhaps the most famous are the 1980s adaptations with George C. Scott as Scrooge in 1984 and Bill Murray in 1988.
No matter the medium or form, the Ghosts of Christmas Past, Present and Future have made a name for themselves, and have become a popular pop culture reference.
Bhooter Raja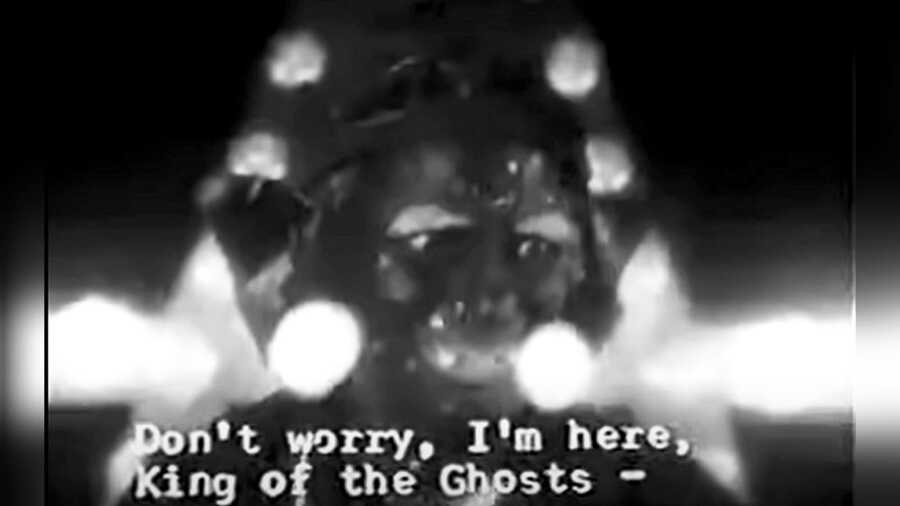 Satyajit Ray's iconic voiceover for an iconic character in an equally iconic film. Goopy Gyne Bhagha Byne's Bhooter Raja is a familiar character for all those who grew up with Ray's fantastical films. The jolly, boon-bestowing king of ghosts makes an appearance first in black-and-white in the first film in 1969, and then in all his midnight-blue glory in the last chapter in 1992.
We know and you know that you've tried to sing in that voice at least once in your life!
Vikram Aur Betal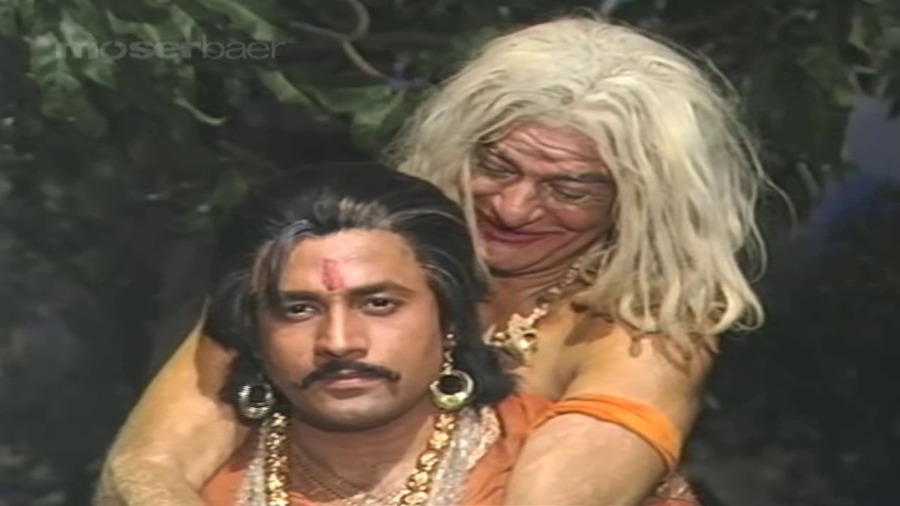 Think back to your childhood. Chances are a mother or grandmother warned you against venturing out at night, courtesy a betal who would be sitting on a tree branch just waiting to land on your shoulders, and you'd have to piggyback him for the rest of your life.
A 11th-century Indian folklore, the tale of king Vikramaditya and his pesky storytelling supernatural companion, Betal, gained popularity when it was adapted for television by DD National in the 1980s.
The image of Arun Govil (yes, the beloved Ram from Ramayana) giving a piggyback ride to betal — played by Sajjan, best known as the actor from Chalti ka Naam Gadi and Mera Naam Joker — is a much-familiar one. For many kids who grew up watching or knowing the franchise, a white wig and outrageous make-up usually brings up only one mental image.
Sam Wheat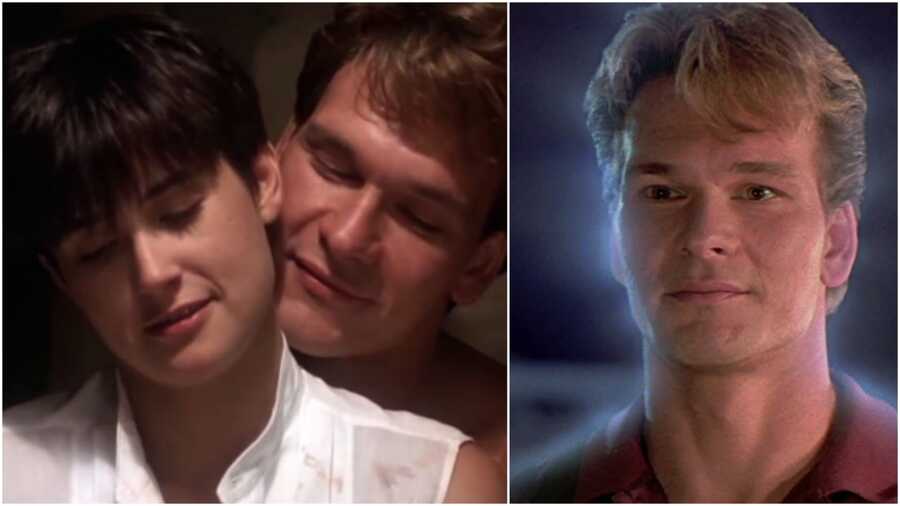 If you were going through puberty in the early '90s, chances are you had a crush on Patrick Swayze. He danced into the crush-rosters of teenagers worldwide with Dirty Dancing and then he teamed up with Demi Moore to make fans coo and cry in the blockbuster Ghost.
From the famous pottery scene that has made it to top romantic scene lists through the years, to the slow-dance sequence and glowing Sam Wheat (Swayze) kissing Molly (Moore) goodbye, this one is an all-time favourite.
Casper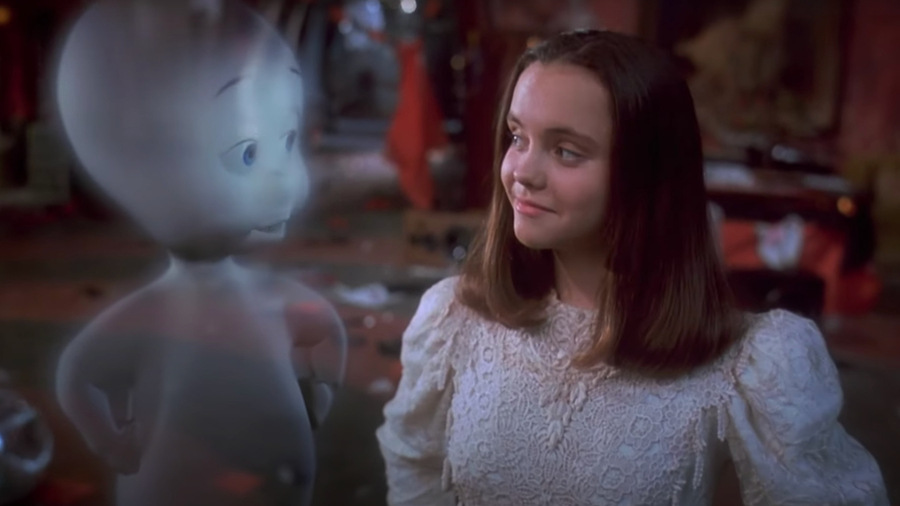 The OG friendly ghost, Casper made his debut through a series of theatrical cartoons in the mid 1940s. The Harveytoons animation of a translucent, white, bald ghost with boyish features has remained Casper's signature look. The most famous, apart from the cartoons, is the 1995 film, Casper, with Christina Ricci.
The rather macabre origins of Casper, who is believed to be the ghost of a chubby, friendly boy who died, were changed to make it more suitable for kids, until the movie took it back to the original origin story. Nonetheless, the affable Casper has always had a special place in the hearts of those who grew up watching him on screen. Admit it, you let out a little sniffle when Casper lamented over never being able to grow up.
Pishima (Goynar Baksho)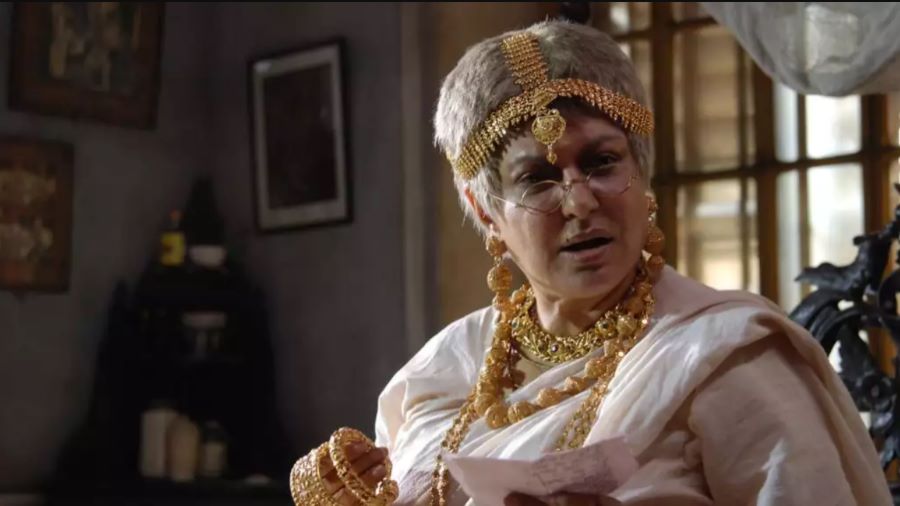 An adaptation of Shirshendu Mukhopadhyay's stories Goynar Baksho and Rashmonir Sonadana, the 2013 film won many accolades with stand-out performances by Konkona Sen as Lata and Moushumi Chatterjee as Pishima — living and otherworldly.
You cannot help but find yourself developing a fondness for the grouchy, caustic old lady whose heart is stuck to her box of gold jewellery. Enveloped in a blanket of humour are the nuances of Pishima's rather difficult life. She makes you laugh and cry, and perhaps reminds you of that one old grandma in your family.
The ensemble of Bhooter Bhabishyot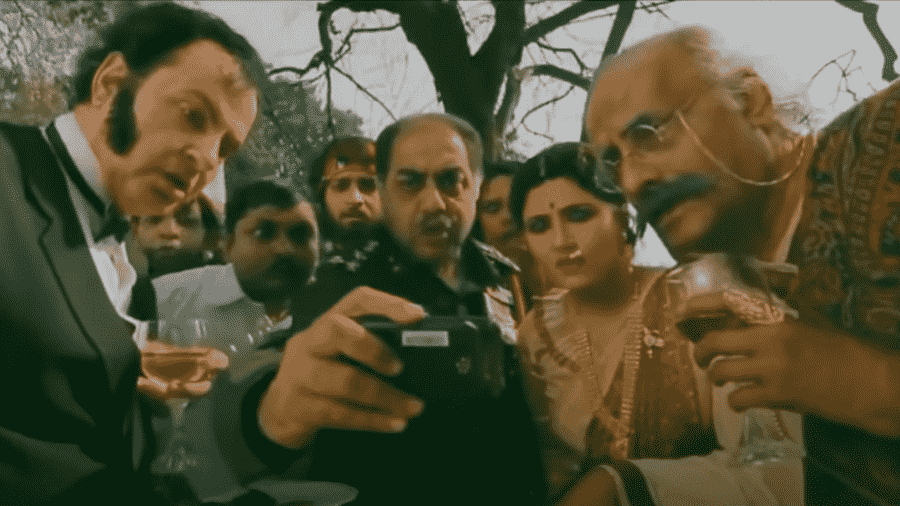 The popular 2012 film was a shining example of satire done well. The motley crew of ghosts, who take up residence in an old house together, reminds one of Ray's famous Bhooter Naach sequence in Goopy Gyne Bagha Byne.
The ghosts of Chowdhury Mansion also come from all time periods and in all forms and each carves out a special place. Kadalibala's nasal-heavy haunting melody of "Tume je yele na phire", Sir Ramsay's take on Auld Lang Syne on the piano and Darpo Narayan's broken English — this movie and these ghosts have given us noteworthy meme material and popular references.
Peeves and Moaning Myrtle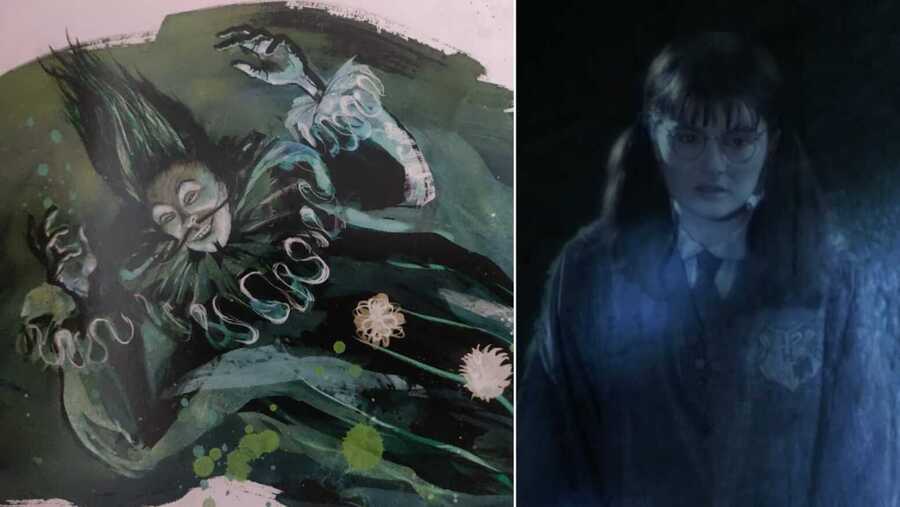 (Left) Illustration of Peeves from 'Harry Potter and the Philosopher's Stone' by Jim Kay
Perhaps the last couple of decades' most famous ghosts have come from the Harry Potter universe. From Nearly Headless Nick to the Grey Lady and Bloody Baron, each of the Hogwarts ghosts have a special place in readers' hearts. Unfortunately, not all of them got screen time, and the one missed on screen most is perhaps the pranking poltergeist Peeves. Central to many moments in the series, Peeves didn't get his big Hollywood break, but he's still special (and probably still creating havoc).
The Harry Potter ghost who is equally famous in the books and the movies is Moaning Myrtle. Shirley Henderson as the weepy, ex-Hogwarts student, who lives in the girls' bathroom after being killed there, gave us the perfect page to screen adaptation and lots of inspiration for Halloween costumes.