That Fawad Khan is a beautiful-looking, multi-hyphenate man is almost the stuff of legend. The actor-singer first made his way into the collective consciousness of every woman in the subcontinent (and beyond) with his Pakistani drama Zindagi Gulzar Hai. With just two-and-a-half roles in Bollywood — Khoobsurat, Kapoor & Sons and a terribly truncated part in Ae Dil Hai Mushkil — he made quite an impression, snagging many a best debut award. A host of lucrative offers in hand, he was well on his way to establishing himself as a bonafide Bolly heartthrob, but subcontinental politics got in the way. Fawad made his way back to Pakistan and we didn't see him on our screens again.
Until July 6. Making an appearance in Episode 5 of Ms Marvel and owning every minute of his screen time, Fawad came up with one of the best performances on the show so far, equally at home in Urdu and English, that sonorous voice and natural screen presence once again reminding us how good an actor he is.
When we first see him in Ms Marvel, it's the 1940s and Fawad's Hasan is passionately speaking to his countrymen in Urdu and Hindi, imploring them to rise fearlessly against the British. Hasan is a man with a limp, but he has a sense of humour about it. Like when he pokes a sleeping Aisha (a fetching Mehwish Hayat), a djinn who is on the run, and tells her that she's trampling on his roses and she reflexively tells him that she will break his leg, he brings out the trademark Fawad smirk and says pointing to his almost non-functional limb, "You mean this one? It's not of much use to me anyway."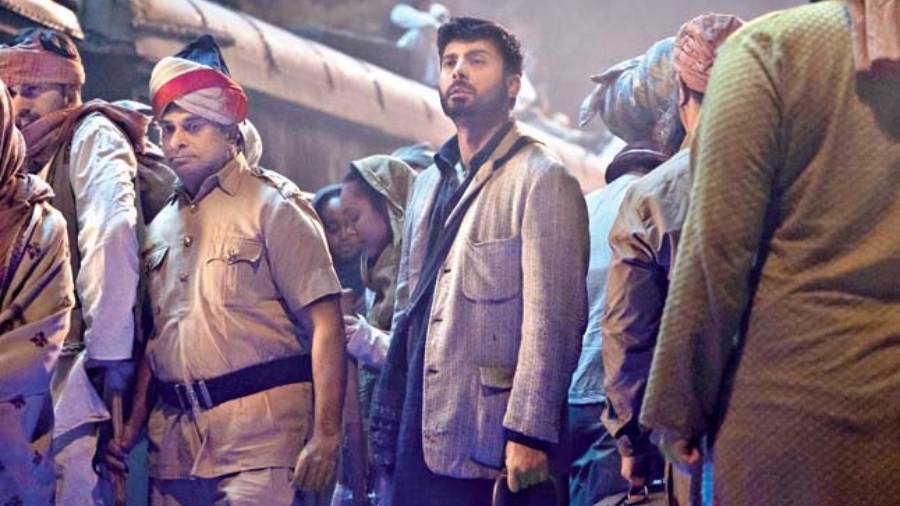 Then on, every Hasan moment is special. Whether he's quoting Rumi with those dreamy eyes, tending to his rose garden and looking tenderly at Aisha and their unborn child, venting his frustration at having to leave his motherland on account of Partition... and then what is undoubtedly the show's most powerful scene so far — Hasan helplessly and tearfully looking for his toddler lost at the train station, and then finally finding her, even as thousands squeeze themselves into trains that will take them across the border.
Fawad shines, as he always does, in a brief but effective part, his natural acting and organic dialogue delivery standing in glaring contrast to Farhan Akhtar's unneccesary theatricality in a much shorter part as the sketchily written Waleed in Episode 4. As soon as the episode dropped on Wednesday morning, Fawad had started trending on Twitter, with thousands of tweets pouring in within a few hours. "We all can agree that fawad khan in ms marvel episode 5 is just #MsMarvel" read one tweet. "Single handedly owned the episode #FawadKhan #MsMarvel", said another.
Maybe we will see more of Fawad —- as Kamala aka Ms Marvel's 'nana abbu' in the show's final episode — but even if we don't, his job is done. A bigger part in a future Marvel production, maybe? Fingers crossed.