Happily married for fifty years, Kantibhai and Rukminiben have been sleeping in separate bedrooms for the last decade. Not that Kantibhai accepts his wife's invitation to sit beside him at the breakfast table, as though to make up for that "nocturnal disaster". Namely, the twisted sleeping arrangement that would give aunties at kitty parties plenty to talk about. Wonder who gets the master bedroom.
In Kantibhai's defence, his butt gets sore sitting on those Ikea chairs. It is not like Rukminiben is ever going to replace them with a set that gives her husband's bum a sense of solace. She would rather admire those beauties in their empty splendour, given they pair better with their accompanying table than she with Kantibhai.
Can self-love be detrimental to the cause of loving others?
She climbs five floors on all fours to our doorstep. No, not Rukminiben! That would be straight out of a horror movie. The cat from the neighbouring building. She has not learned to use the elevator yet. Without so much as a glance at us, she saunters into my son's room and nonchalantly plonks on a chair at his table. In a matter of minutes, she is fast asleep. When she wakes up, she is looking for some light petting, which we delightedly oblige her with. In a matter of moments, she is asleep again. Backstreet Boys' I Want It That Way uncannily plays on loop. We would not have it any other way either (our bed is strictly off limits). If ever there were a mascot of self-love, it would be her. I have found myself wondering: 
Is my cat capable of loving beyond  herself? Can self-love be detrimental to the cause of loving others?
Rukminiben and Kantibhai indulge in heavy petting on the last Sunday of every month. More often than not, Kantibhai's phooljhadi fails to get sparkling despite all the extra attention, while Rukminiben's Laxmi Bomb silently screams for its fuse to be lit. Romance between the two is akin to my cat — almost perennially asleep. But they have built something that is worth a lot more than ceaseless romps in the hay. Family.
Cat people make better lovers than dog people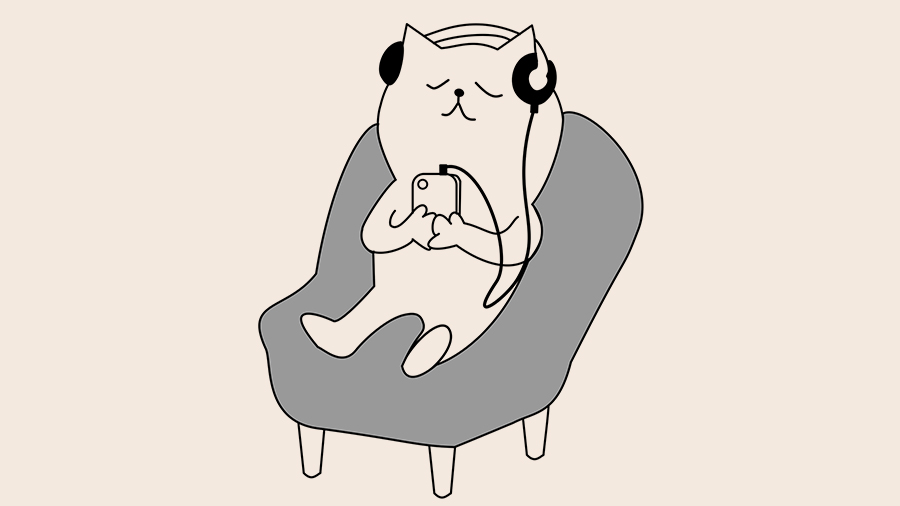 People who love cats learn how to love without any expectation
Pixabay
While I fervently dote on my cat, I am not the type to post pictures of myself canoodling with her on Instagram, with slogans to the tune of "Meet Bunny Trilokekar". Bunny is not my cat's name. I do not think it is the name of any cat, living or dead.
I have a lovely family, but does my cat check that box? I wonder. For starters, she does not sleep in our home at night. Is that the definition of "home"? The place we sleep at night? I have a feeling she is being taken advantage of by the tomcat in the neighbouring building (he looks like one horny bastard). Maybe they are at it like rabbits. Bunny would be an apt moniker for her, in that case. I cannot help but harbour the notion that she strays from us on occasion. She is, technically, a stray, after all.
Hearts are wild creatures
That's why our ribs are cages.
~ Unknown
There's a fine line between self-love and narcissism. Not that cats could ever be narcissistic; save that for human beings. Let us not even get started with dogs; suffice it to say they are purveyors of unconditional love. There is one thing, though. I think cat people make better lovers than dog people (sue me, dog owners). We (largely) love without expectation. Not blowing my trumpet here. I have had my share of heartbreaks, with unrealistic expectations of unrequited love in years past.
My cat will not jump onto my bed anymore. She has happily given up, having been twice ejected from it most unceremoniously. She is not the type to make a fuss, though. Unlike Kantibhai, who sulks to eat his favourite upma at the breakfast table with Rukminiben, who read in a WhatsApp forward sent by her best friend Jigisha that "a family that eats together, stays together". Note: Kantibhai is one sly fox. He acquiesces at times to his wife's demand, but firmly desists from pulling up his jammies to conceal his crack, much to Rukminiben's chagrin.
There's a crack in everything.
That's where the light gets in.
~ Leonard Cohen
We are all islands, forging relationships with other islands in close proximity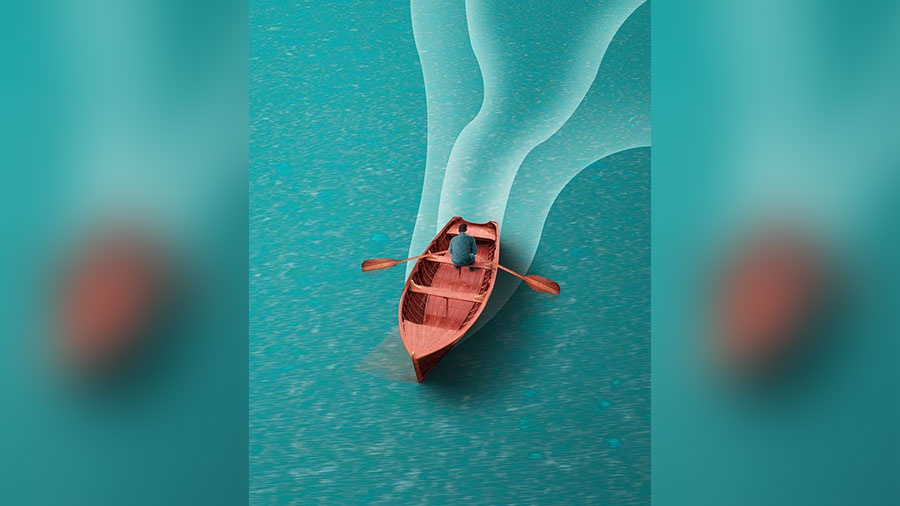 When we save the people we love, a part of us is salvaged, too
Pixabay
Kantibhai cannot help it. He loves wearing his PJs like a teenager. Not that he has that Kanye West swag and can somehow pull off his "crack show" with elan. So, not taking sides here. That crack, taken in a larger context, shines light on the theory that relationships are inherently fractured. The very idea of two completely different people (and we are all wildly different from one another) living together is ludicrous, to say the least. Opposites attract? Blame it on the hormones, please! Nevertheless, we make it work, because that is what we do for love. Kantibhai never crosses the line and rarely incenses his wife by doing things like jumping in her bed. He drapes a pink saree around his large torso each year on her birthday even though he absolutely abhors the idea. Because it is the highlight of her day!
We are all trying to save ourselves, and when we save the people we love, a part of us is salvaged, too. Heard the saying, "No man is an island"? Untrue. We are all islands, forging relationships with other islands in close proximity, continually plying our boats to other shores and flirting with them before retreating to our own. Ah! The sweet kiss of a sundowner on a foreign beach before that solitary nightcap on ours!
What if those boats capsize in the middle of the sea? Why, if we can somehow brave those choppy waters and swim to each other, we stand a chance. Even if there is no land under our feet. Our cat shows us love in her inimitable way, affectionately grazing our legs or with the occasional playful bite. I no longer debate her capacity to love beyond herself. You know what they say about not being able to love another unless you learn to love yourself? Spot on. But here's another thing.
Unless you love another you cannot truly love yourself, either.
Rohit Trilokekar is a novelist from Mumbai who flirts with the idea of what it means to love. His heart's compass swerves ever so often towards Kolkata, the city he believes has the most discerning literary audience.