Keeping in mind the soaring popularity of anti-fits and layered outfits over structured ones, Label Rahul Dasgupta launched its autumn-winter edit 'X', adding a dash of freshness to its brand aesthetics. Keeping the approach global, the collection at the same time celebrates the Indian roots as it introduces tulle with lurex and silk-Chanderi, enhancing the fabrics with shibori-dyed silk scraps and lurex and shibori cording as design elements. Bringing together versatile, non-conforming silhouettes and styles, the collection in all black and white with a touch of metallic is shot against a contrasting sunshine-yellow backdrop to add a dose of colour drama to the frames. The Telegraph lookbook:
Keeping up with the popular trends of the season, the silk-Chanderi short kurta layered with a frayed silk-textured tulle overshirt and tie-up collar is paired with a striped Chanderi pre-draped dhoti designed with reflective tape detailing.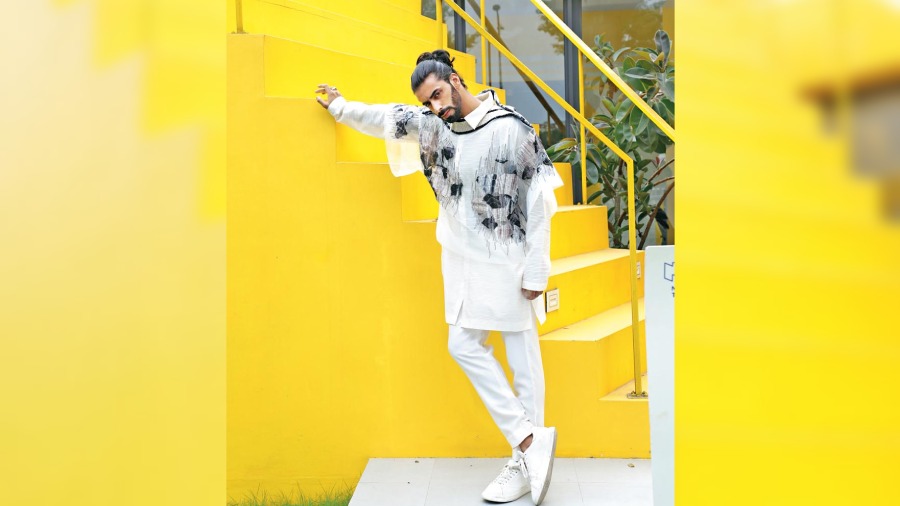 Taking the styling game a notch higher, this striped silk-Chanderi long shirt is teamed with a shibori-dyed frayed textured oversized tulle top with cord-knitted neckline and a pair of trousers.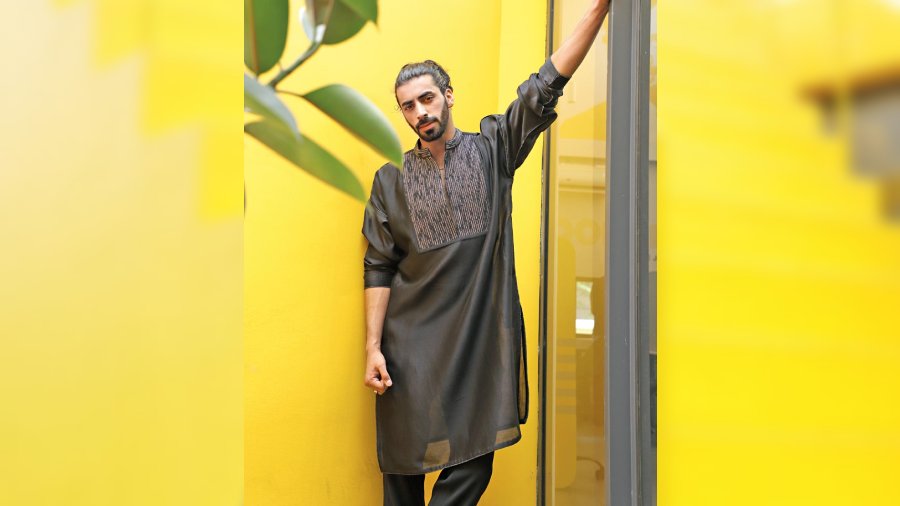 Simple yet a head-turner, this silk-Chanderi drop-shoulder kurta designed with lurex tie-dye textured chest panel is teamed with a pair of straight-fitted trousers and is perfect as an occasionwear for the autumn-winter months.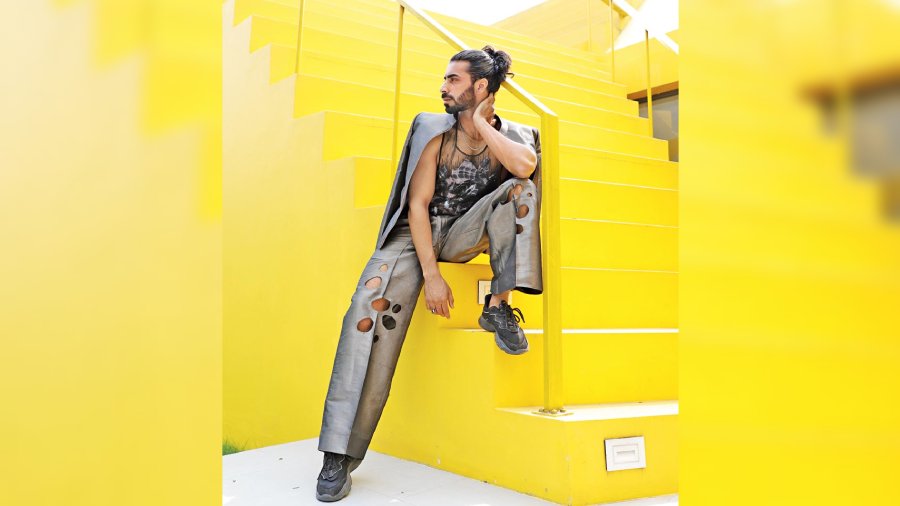 The tulle vest textured with shibori-dyed frayed silk is paired with a lurex metallic-shade Jodhpur jacket and a pair of metallic box-fitted trousers with cut-out detail.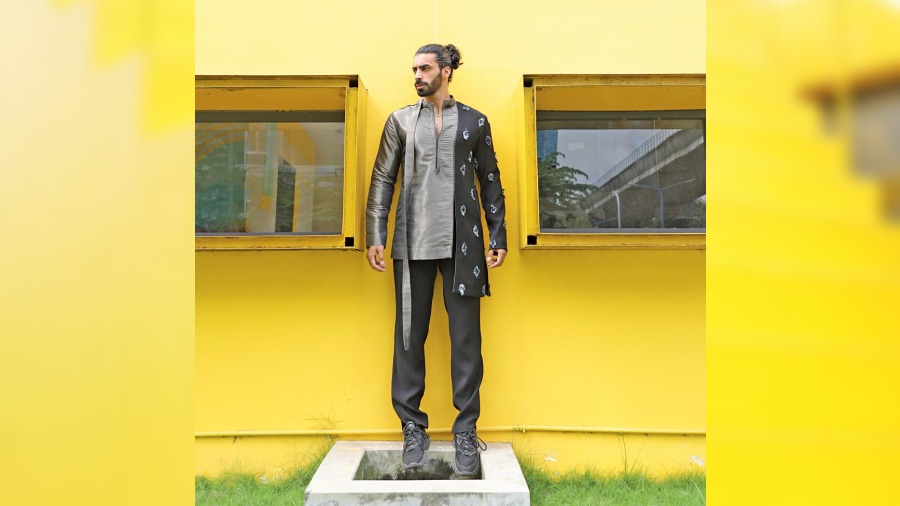 A beautiful blend of black and metallic with some dye drama, this lurex metallic asymmetrical kurta designed with shibori-dyed textured side panel is teamed with a pair of straight-fitted trousers.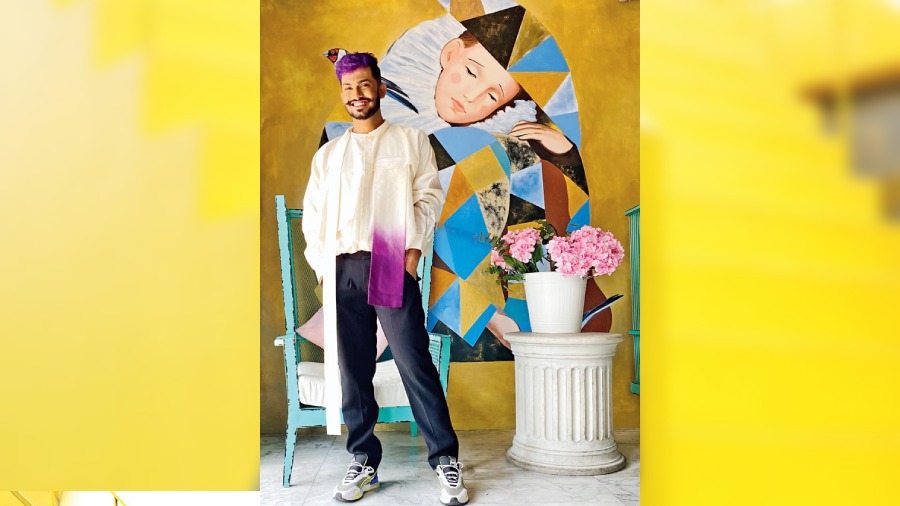 DESIGNER SPEAK:
"The theme that we are working on this autumn/winter season is called 'X'. It is inspired by the use of this letter to represent an unknown quantity, a variable. This unconfined, non-conforming representation holds true for humans as well in terms of gender. That's exactly what we are celebrating through our collection. Taking inspiration from non-binary perspective, this collection is an effort towards inclusion in our way," said Rahul Dasgupta, who champions gender-neutral clothing.
Picture Courtesy: The brand
Model:Umer Mushtaq