Despacito, Limbo, Una Vaina Loca... As one reggaeton hit after another played on the sound system, the dance floor at Red Lounge transformed into a far-away corner for the young people, and some young at heart folk, grooving were all from Spain.
The party was being hosted by Sunil Kanoria, the honorary consul of Spain. "This is the sixth edition of the party. When we started in 2015, there were about 200 of them. In those days, the ambassador used to fly over on the occasion. Now after Covid, there are about 40 left," said Dhruv Bhalla, who is associated with the honorary consulate.
The magnet that pulls the Spanish youngsters to Calcutta seems to be Saint Teresa. "We are Catholic Christians looking for an experience of reality with the Missionaries of Charity," said Jose Antionio. The 24-year Madrilenian, who has just completed his engineering course, was at the party with friend Leonor. "We got to know about Calcutta from a group of friends who came last July. It is a lot more secure and welcoming than we had expected," said Jose, as Leonor nodded in agreement.
The youngsters explore the city in their free time. "We wanted to see the flower market this morning. We don't have anything like that in Spain. What richness of colours!" said Jose.
Daniel Llopis Arias, Hose Luis and Clara Pons Alcata from Valencia were unaware of the city's football heritage. "I play futsal. Wish I could train with one of the clubs here," said Daniel, a physical education teacher.
Among them was also Jaime Huanca, a 31-year-old from Chile. "This is my fourth visit. The city is full of surprises — the colours, the music, the food and the people, who are happy and friendly. I love walking in the northern parts close to the river. There is so much history," said the banker who plans to return for Christmas. "I come here alone, but once I am here I am never alone. I always make new friends," he smiled.
As the youths returned to the dance floor, honorary consul Sunil Kanoria said he was proud of the work the volunteers were doing to help others. "I am witness to their commitment to the people of the city. They are so far from home that I want to present them an evening when they can relax and feel at home," he said.
Snapshots from the party hosted for the volunteers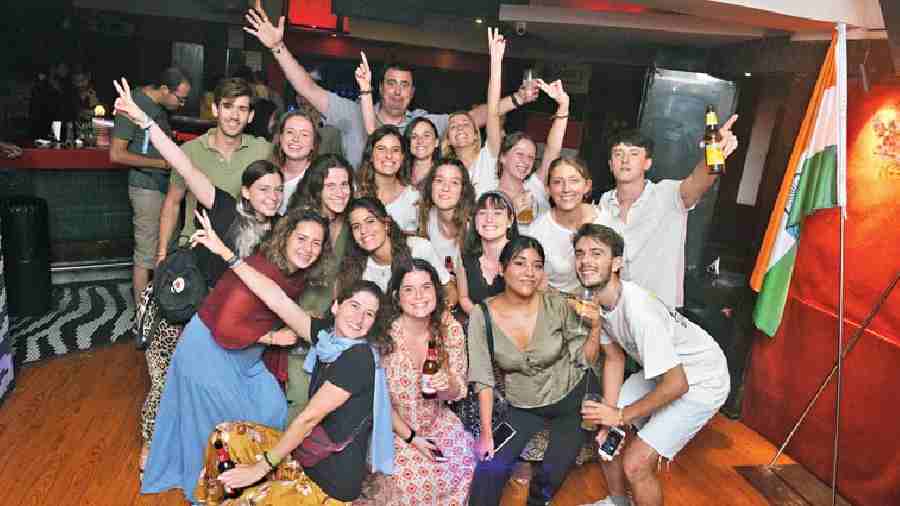 SAY CHEESE: Party time for the volunteers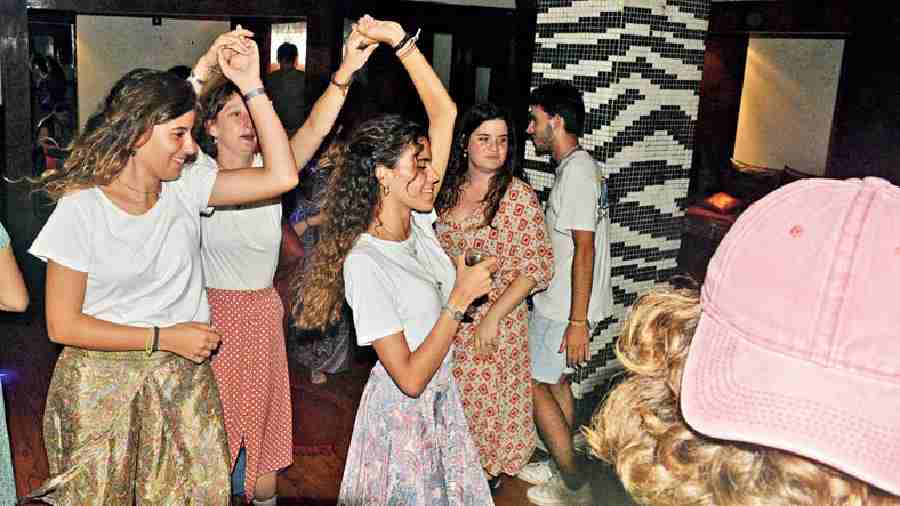 Merry moves on the dance floor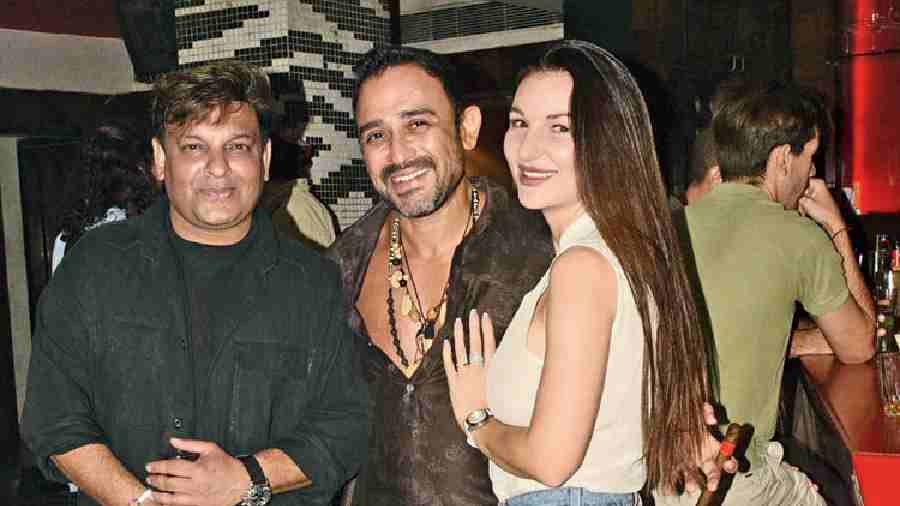 Dhruv Bhalla with Surajit Sen and Lina Maria, a Lithuania national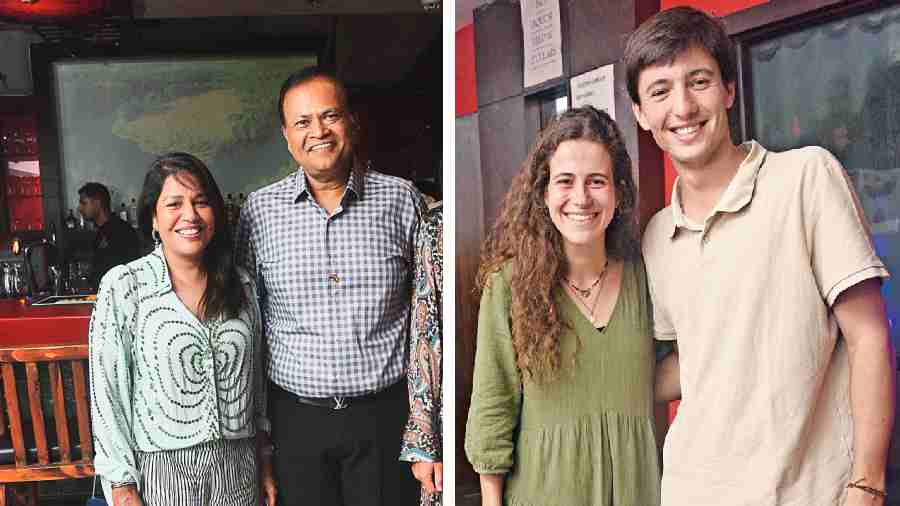 (L-R) Honorary consul Sunil Kanoria with wife Sunita, Volunteers Jose Antonio and Leonor from Madrid