What happens when daddy makes up bedtime stories and the wide-eyed four-year-old wants to see the characters? Daddy teams up with mummy to write a book, complete with delightful illustrations, for their little one! That, in short, is the story behind Inni & Bobo Find Each Other, a delightful children's book by actor-couple Soha Ali Khan and Kunal Kemmu.
Inni & Bobo Find Each Other, published by Penguin Random House India, was launched at the re-opening of the Crossword Bookstore at Kemps Corner, Mumbai, on April 1.
The book, the first of a three-part series, is inspired by Inaaya Naumi Kemmu's love for animals. A relatable story for young readers, it carries a simple but poignant message of inclusion, acceptance and compassion.
My Kolkata caught up with Soha, illustrator Rituparna Sarkar and Crossword Bookstores Private Limited managing director and CEO Aakash Gupta over email.
Courtesy: Penguin Random House India
Building the world of Inni & Bobo
It all began with Kunal making up a story about a girl called Inni who wanted to adopt a dog and then did adopt a dog, and their adventures. "Our four-year-old, Inaaya, wanted to see what Bobo looked like but we couldn't refer to any pictures," Soha said.
That's when Soha and Kumal decided to create a book around the character inspired by their daughter and animals, especially Indian dogs, that the family met.
Kunal came up with the idea and Soha joined in to create the story. They have decided to follow it up with two more stories about the girl-dog duo.
Pictures matter
Story written, it was time for illustrations. Soha and Kunal were aware that pictures would play an important role in reaching out to young readers. Rituparna Sarkar set out to complete that vision.
"Illustrations for children's books, I feel, are more important than we realise. These illustrations from the visual world we immerse the children in from such an early age form the backbone of their visual vocabulary growing up," said Sarkar, whose inspirations include The Hunting Dog by Helen Arnold, Call for Mr Sniff by Thomas P Lewis, along with the Tintin and Asterix comics.
"Soha especially wanted to avoid the 'gritty city' vibes and wanted each page in the book to evoke a happy, joyous feeling for the young readers. I did look up a lot of shelters and kennels for my research, both in India and abroad. I think we can all agree that all dogs, no matter what shape or size, are beautiful and lovable creatures — and that's what we've tried to show in this book," Sarkar said.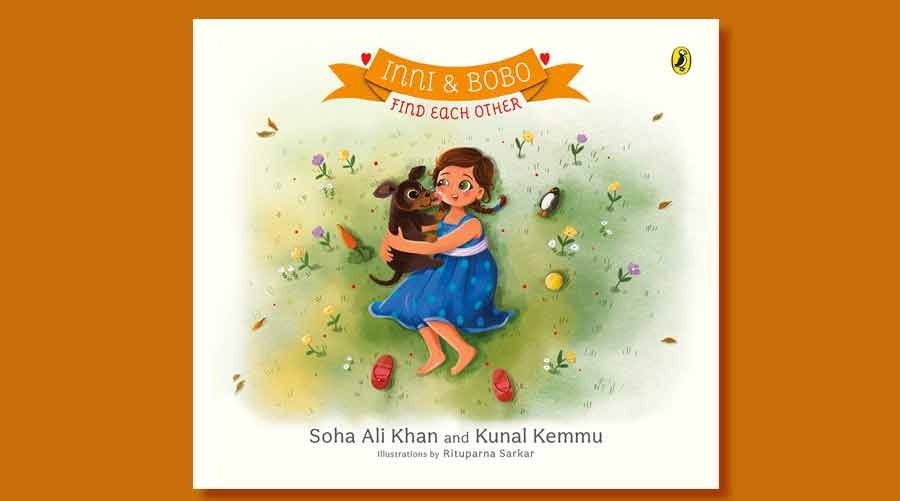 Penguin Random House India
Actor vs author
This is not the first time Soha has written a book. Her first was The Perils of Being Moderately Famous.
Being an author and an actor are starkly different, admits Soha. "When it comes to being an actor you are one of the many cogs in the wheel. You may do something but the end product is completely different from perhaps how you envisioned it. You are not the captain of the ship. When it comes to writing this book (that both of us have written) there is a sense of ownership in terms of the vision and what you write is essentially what people read and nothing is really lost in translation," she said.
The experience of authoring the two books was different, too. "My first book was more about writing my experiences. I was focused on language and telling the story in a witty way using an expansive vocabulary. Here we are trying to tell a simple story, in an endearing way that it really connects with a four-year-old child," Soha said.
Getting kids to read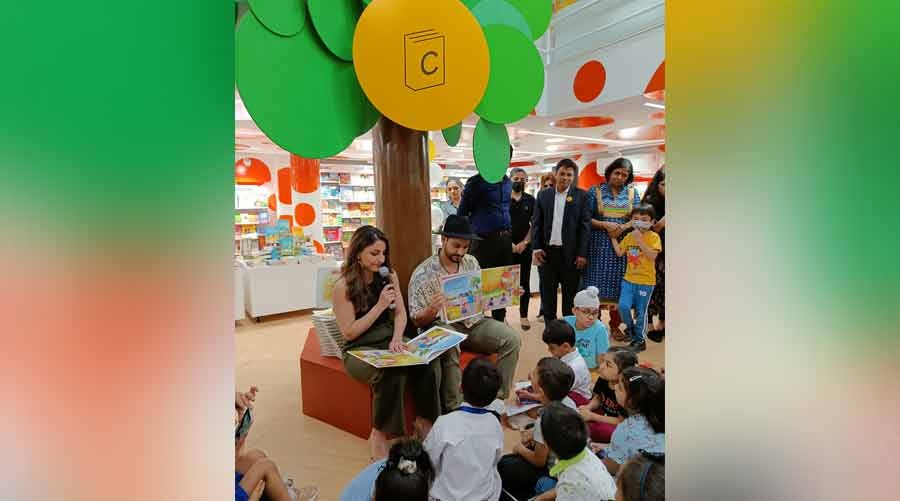 Soha Ali Khan and Kunal Kemmu read from their book
Penguin Random House India
"We started reading to Inaaya from before she was born," Soha shared. While she was pregnant, the couple would read aloud and play music to the soon-to-be-born. From a young age, the couple limited her screen time and prioritised reading. "Now she is learning how to read and reads some books by herself," the proud mother beamed.
Soha highlighted that when encouraging any good habit, it is necessary to set a good example. "Be a good role model when it comes to your diet, nutrition, exercise, not losing your temper as well as when it comes to screen time. Be the person you want your child to be."
Speaking about her childhood, she shared that the Pataudi family had a custom of reading to each other. As a child, Soha enjoyed books by Enid Blyton and she continues to read them to her daughter.
Bookstore for kids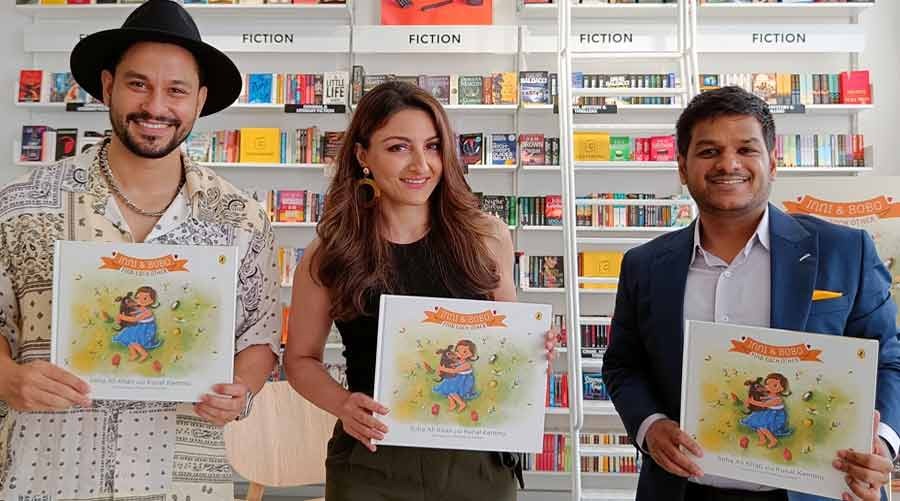 The authors with Crossword Bookstores managing director and CEO Aakash Gupta
Penguin Random House India
A children's book was just apt for the relaunch of the Crossword store with its renewed focus on young readers.
"We decided to modernise the store with a fresh and premium design because we believe this city deserves a world-class bookstore experience. The modern and democratic design includes a carefully curated and specially picked range of books that are sure to provide an enriching experience to book lovers. We are proud of our range, where we have selected over 50,000 of the best books in every category. We are also introducing for the first time a special section which has the 'Crossword 100 Books to Read at-least once in a lifetime'," said Aakash Gupta, Crossword CEO.
Inni & Bobo set to do more
For Soha and Kunal, the opportunities are endless for Inni and Bobo. "We really see the potential as limitless because this is the beginning of a relationship and it can go so many places," Soha said.
They hope to encourage children to be more loving towards animals, be more compassionate and inclusive and encourage adoption instead of buying pets. They may also explore adopting the stories for online platforms.
The journey for Bobo and Inni has just begun.