The people of Siliguri sure know how to party. Which is why Montana Vista hosted their Green Valley in association with The Telegraph, to step into the new year with a whole lot of fun. To keep the revellers grooving, Friendship Band had taken centre stage to perform some Bollywood hits followed by DJ Khushi who kept the night going. Other than enjoying the groovy music the partygoers munched on starters like Xacuti Spiced Veg Croquette, Pickle Dalle Khursani Paneer Tikka, Shanghai Style Crispy Veg and more along with mains including Aloo Dum Khusnuma, Subz Mewari Pulao and Mutton Yakhni Biryani. To wash it all down there was beer, whisky and vodka. Ice cream, Kesaria Jalebi and Hot Mini Gulab Jamun completed the meal.
"It is the last day of 2022 and the crowd joined us in the celebration with Friendship Band and DJ Khushi to welcome 2023 in the most remarkable way. Indeed it turned into a night to remember.Wish you all a very successful New Year 2023," said Dhirendra Tiwari, head, Montana Vista, Siliguri.
MOOD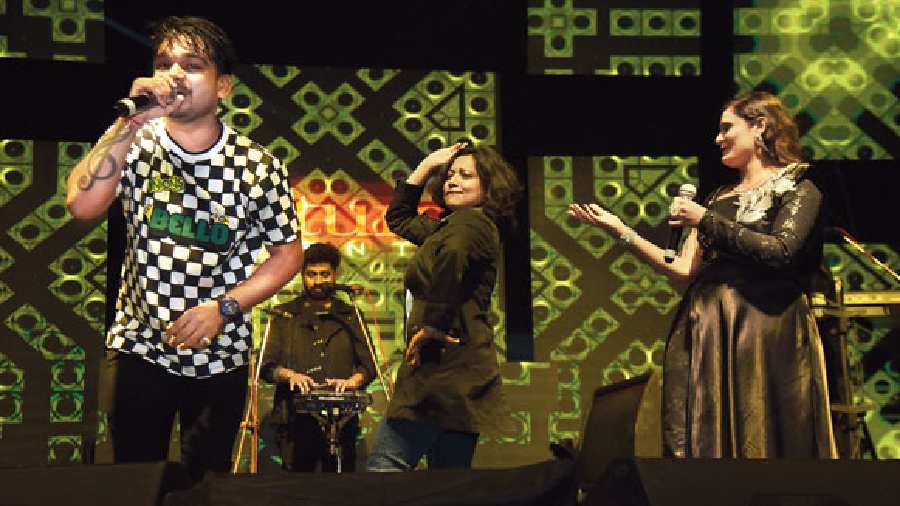 No space on the dance floor? No problem! This reveller made her way to the stage to show off her moves.
MUSIC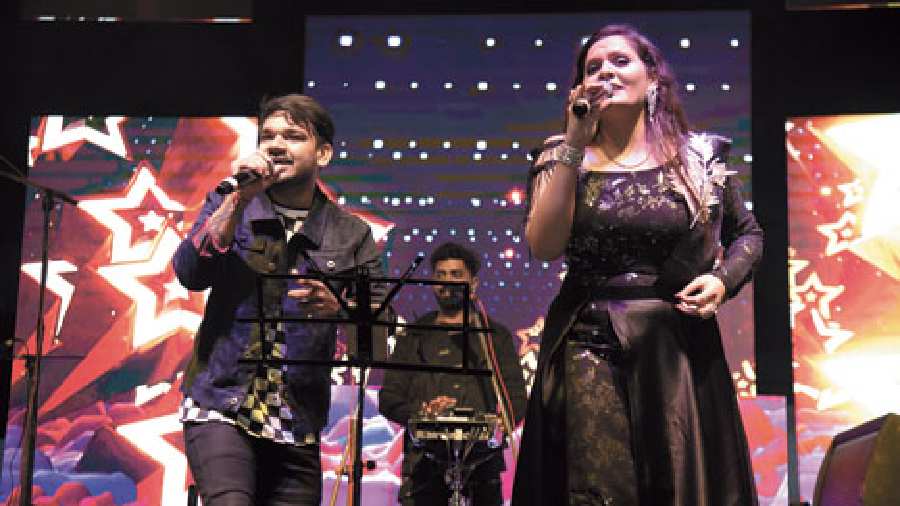 Friendship Band performed a number of Bollywood and commercial tracks.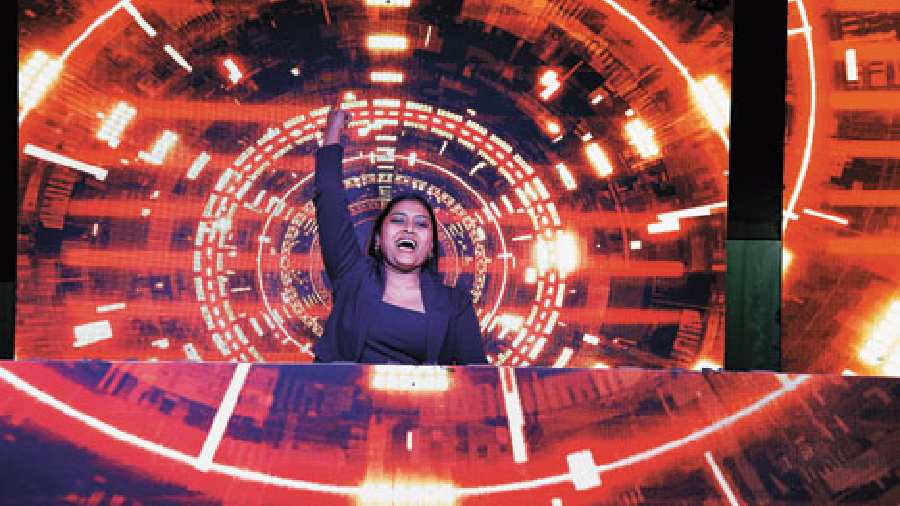 DJ Khushi took over the console post the band and carried the party on all night.
Pictures: Montana Vista