Guru Nanak Institute of Technology (GNIT) under the JIS Group organised a two-day inter-institutional cultural competitions EUPHONIOUS & ZYZZVA 2K23 at their Kolkata campus between March 30 and 31.
The event saw a huge turnout of students from several schools and colleges throughout eastern India. Special guests included Anupam Roy, DJ Koyel and The Morphine Band who mesmerised the crowd.
Sardar Simarpreet Singh, Director, JIS Group, said, "The inter-institutional cultural competition, EUPHONIOUS, was a magnificent celebration of India's diverse cultural heritage. It was a fusion of traditional and modern genres of performing arts, and a testament to the power of culture in bringing people together."
The competitions ranged from performing arts to music to fashion shows, drama competition and more. Events comprised Gandhar - Solo Singing Competition; Mudra - Solo Dancing; The Wings of Words – Recitation; The Red Carpet - Fashion Competition; Collision - Band Competition; and Raise the Curtain - Drama Competition to name a few. Over 600 students came together for this grand cultural exchange from institutions like Jadavpur University, Amity University, Techno India University, Heritage Institute of Technology, Gokhale Memorial School and others.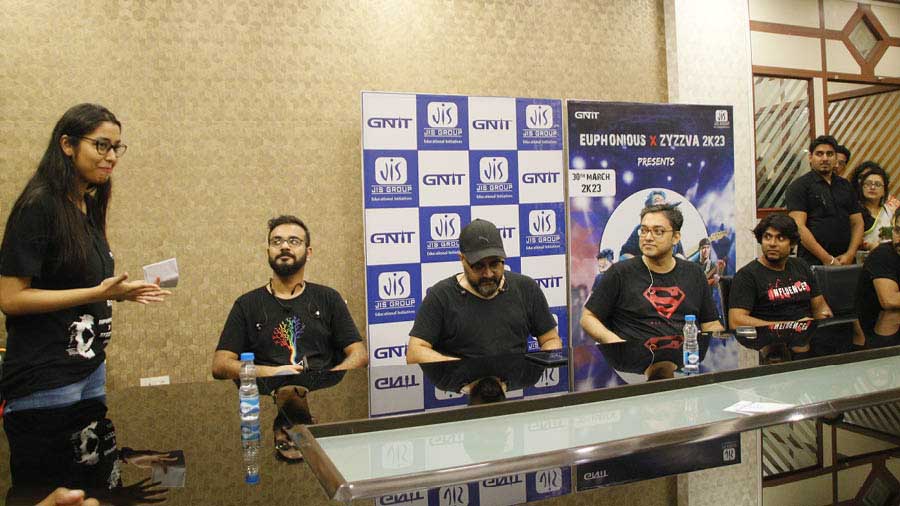 The competitions ranged from performing arts to music to fashion shows, drama competition and more
GNIT
Santanu Kumar Sen, principal, GNIT, said, "The fest helped in fostering holistic development among the students in addition to being a recreational event and saw enhanced peer-learning. Besides scholastic activities in today's world, it's extremely important to hone one's talent, coupled with presentation and communication skills, which would ultimately lead to exquisite innovations in the future. The students tried to meet the myriad challenges with stellar zeal. Thus, this fest was a platform where the students could put forward their best efforts and get a hands-on learning experience that they can definitely inculcate in their lives."