Fairfield by Marriott Kolkata hosted a Sunset Soiree by House of Debaarun and Johnnie Walker, in association with t2, at its poolside on the evening of April 23. It featured a fashion show that showcased House of Debaarun's new resort-wear collection and the launch of its new logo. The show was attended by people from the world of fashion, hospitality and others. The menu for the evening included sumptuous food items such as Tempura-fried Sushi Roll, Schezwan Potato Millefeuille, Lamb Chapli Kebab, Shrimp on Toast and Lemongrass Chicken, among others. The beverage menu included Peary-Peary Evenings, Gordon of Eden, Gordon's Grapemary Twist and more that were relished by all. Sujoy Prosad Chatterjee was the emcee for the evening. "We are reviving the Sunday sundowner concept with a twist at Vertex, Fairfield by Marriott Kolkata and who better to launch the opening of our sunset soirée than House of Debaarun and Johnnie Walker. This is the first time we saw the sundowner extend till the wee hours of the morning where everyone rejoiced on refreshing cocktails and an exquisite menu. When I came to the city for the first time during winter, I believed that Calcutta stepped out only during winters, but much to my surprise I learned that this city just needs a reason to party and we have given them the reason by curating experiential themes to amp up our Sunday with a twist of novelty. So head to Vertex on Sunday evenings for an exciting time," said general manager of Fairfield by Marriott Kolkata, Manoj Jangid. The Sunset Soiree will be hosted at Fairfield by Marriott Kolkata every Sunday and will have an F&B upgrade with a mix of entertainment, in association with Johnnie Walker, every week. Snapshots from the inaugural edition of Sunset Soiree.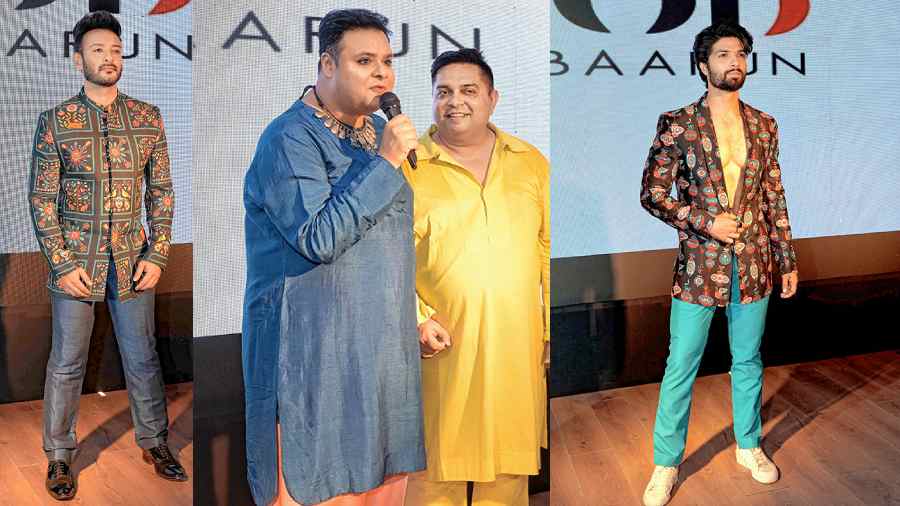 (l-r) Shaheb Bhattacherjee, Emcee Sujoy Prosad Chatterjee with designer Debarun Mukherjee, Mohammed Iqbal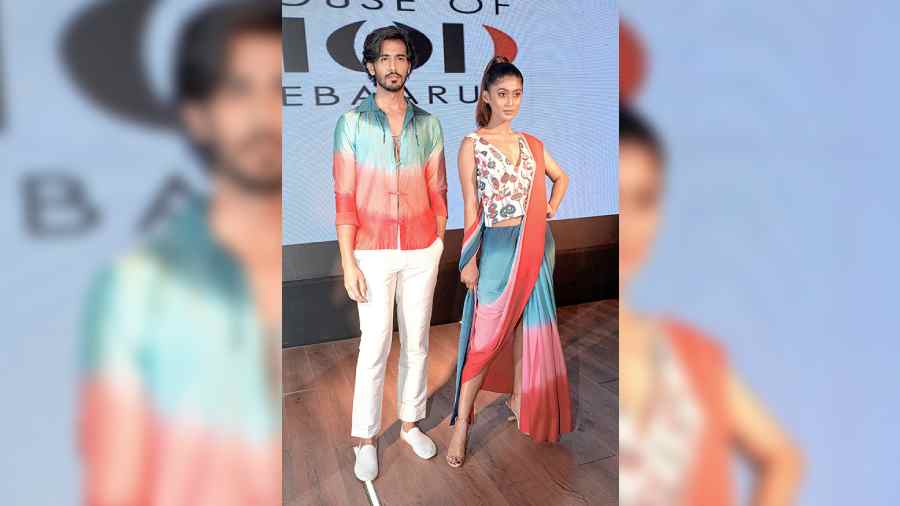 Glimpses from the fashion show in which models flaunted the inaugural range from House of Debaarun's resort wear collection. Featuring colourful and stylish Nordic prints that capture the self-assurance of today's youth, the new collection will add a dash of vintage glitz to Indian streetwear right from the beaches of the French Riviera.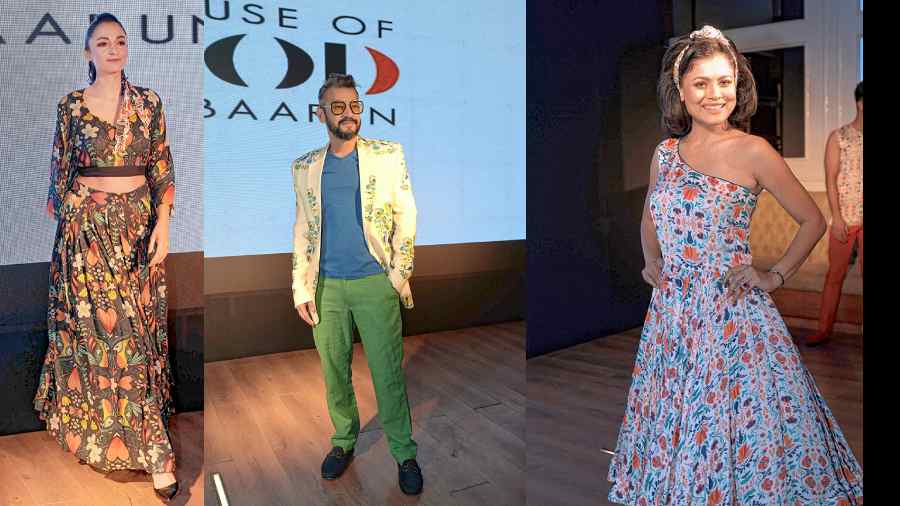 (l-r) Iryna Vikyrchak, Satrajit Sen, Sudipta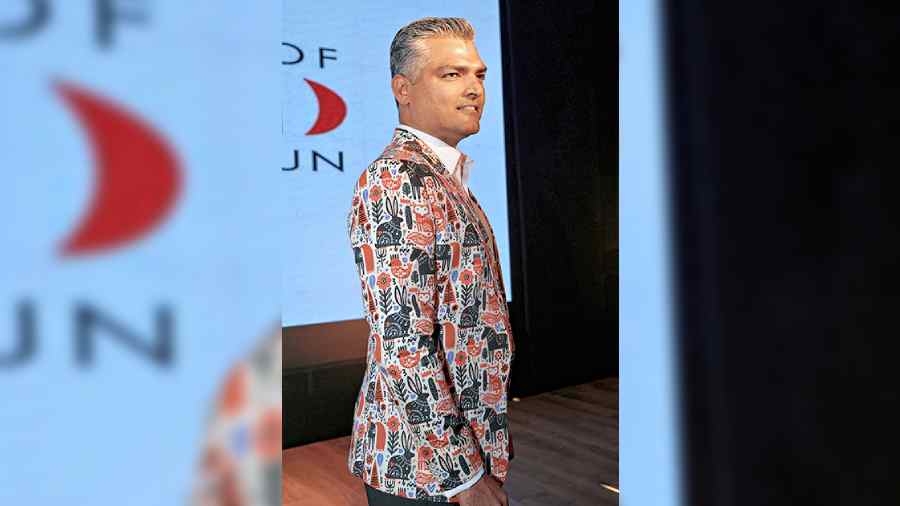 Fairfield by Marriott Kolkata general manager Manoj Jangid also walked for House of Debaarun