Both the Kolkata Knight Riders (KKR) and the Punjab Kings (PBKS) begin their new campaigns under new leadership in Mohali on Saturday. Shikhar Dhawan, intent on rediscovering his status as one of India's finest white-ball cricketers, will have a point to prove this season, while his opposite number, Nitish Rana, will look to convince detractors that the leadership baton has not come too early for the 29-year-old.
The two franchises have met a total of 30 times over the past 15 seasons, with KKR winning 20 of those games, including eight consecutive victories between 2014 and 2017. Gautam Gambhir leads the way for most runs in this fixture with 492, narrowly ahead of Robin Uthappa (438) and Wriddhiman Saha (394), who has played for both teams. Sunil Narine is the most successful bowler in the history of this contest, with 32 wickets to his name, seven more than Piyush Chawla (who also represented both teams) and 14 clear of Umesh Yadav.
Before KKR and PBKS renew their rivalry in 2023, My Kolkata would like to refresh your memories by revisiting three key moments from the KKR-PBKS encounters over the years.
Umesh Yadav and Andre Russell rattle Punjab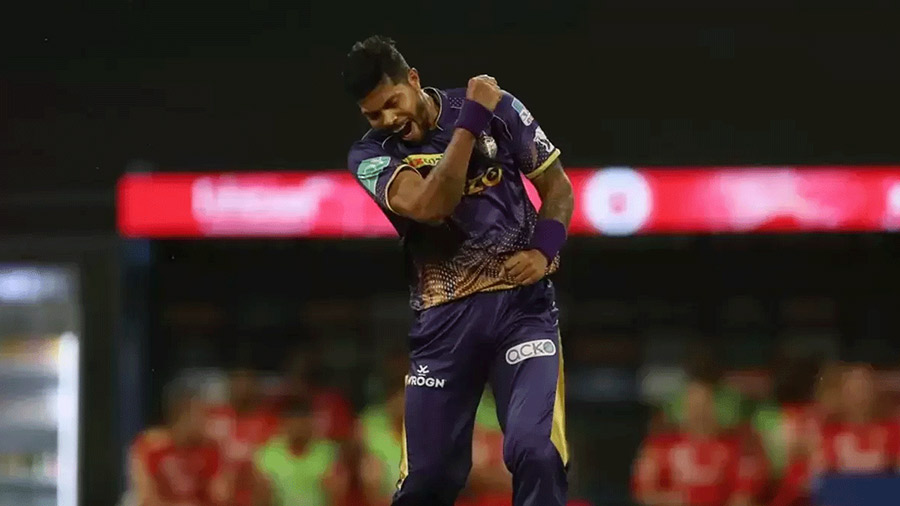 Umesh Yadav was on song with the ball during last season's solitary face-off between KKR and PBKS
Image Courtesy: BCCI
Last season saw KKR take on PBKS just once, at the Wankhede Stadium in Mumbai (the traditional home and away format was not followed due to pandemic protocols). Batting first, the Kings could only manage 137, with Umesh Yadav rampant with the ball. Yadav's four wickets, including the all-important breakthroughs of Mayank Agarwal and Liam Livingstone, came at the cost of just 23 runs, with one maiden thrown in for good measure. Chasing a modest total, KKR needed a little more than 14 overs to finish the game. After a sloppy start that saw them reduced to 51 for four, Andre Russell took the match by the scruff of its neck and blasted home an unbeaten 70 off just 31 balls, adorned with eight massive sixes.
Russell's muscle to the rescue once more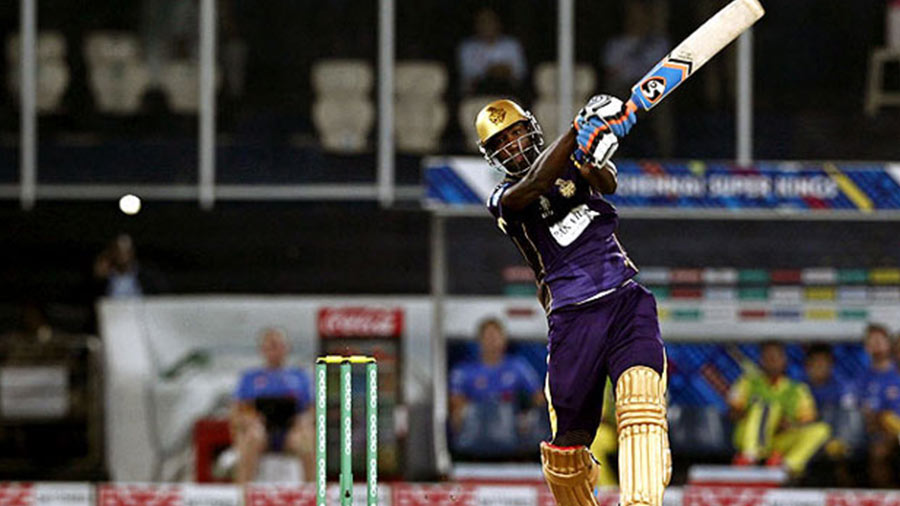 Russell wins the day for Kolkata against Punjab in 2015
Image Courtesy: BCCI
Arguably the closest match between KKR and PBKS took place at the Eden Gardens in May 2015. Punjab had put on a formidable 183 on the board, with Glenn Maxwell registering a quickfire 43, before becoming one of Narine's four victims on the night. In the second innings, KKR were on the brink of sliding out of the match when Suryakamar Yadav's dismissal in the 11th over brought Russell to the crease. What followed was another exhibition of supreme power hitting from the West Indian, whose 21-ball half century changed the complexion of the game. Even though he could not hit the winning runs, Russell took KKR to the cusp of the target, which they eventually managed to reach with one ball to spare.
KKR thrash Punjab in a clinical display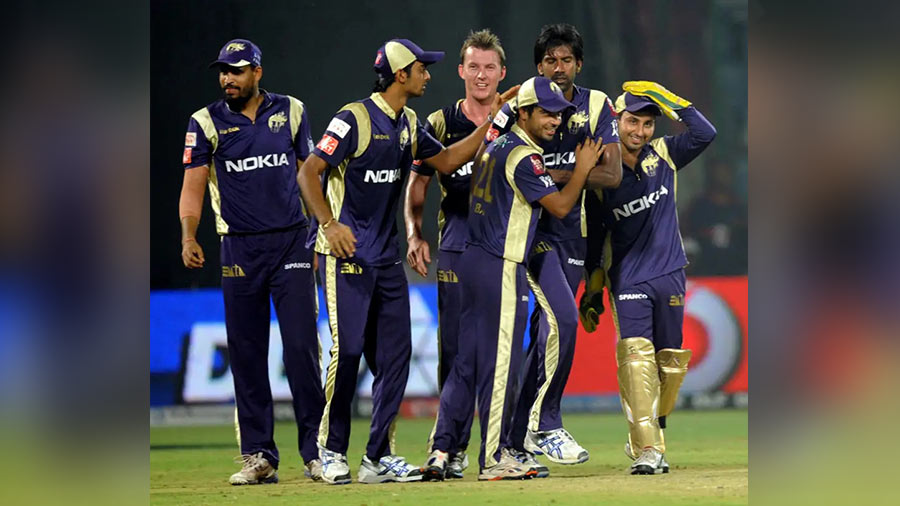 KKR cruised to a comfortable eight-wicket win against the Kings in 2011
Image Courtesy: BCCI
Few performances in this rivalry have been more comprehensive than KKR's eight-wicket win against the then Kings XI back in April 2011. Limited to just 119 at the Eden, Punjab were already out of the game at the break. Iqbal Abdulla's tight bowling had brought him two wickets, while the Kings self-destructed with three run outs. Out to chase a low score, KKR got off to a blinding start thanks to Eoin Morgan. After that, steady and sensible batting from Gambhir and Manoj Tiwary wrapped up a near-perfect outing for the men in purple and gold.