Art Carnival 2022 at The Bengal Rowing Club in association with The Telegraph gathered young artists for an Elephant Parade on November 27. After Art D'Auto, Art D'Row and Art D'Masquerade, the fifth season of this art fiesta saw enthusiastic participation from over 100 participants who painted a 4ft high 4D fibre elephant with the colour of their imagination.
The event that kicked off before dusk subsequently saw the white elephant sculpture turn into a colourful spectacle. Organised by BRC Entertainment Committee along with Jagriti Art Initiative, the participants were divided into eight groups. Eminent artists Chandrima Bhattacharya and Dewashish Das judged the event and were mesmerised by the creativity of the exceptionally talented budding artists. They also joined in, experimented and explored their creativity on one of the elephant models along with other committee members.
"The Art Carnival at BRC this year entered into its fifth season, exploring creative concepts with members of the club painting on 4D elephants. Collaboration with Jagriti Art Initiative has lent this event greater credibility, with renowned judges gracing the event. Next year, we plan to scale up with artwork display of the judging artists in our club," said Rohit Bihani, chairman, entertainment committee, BRC.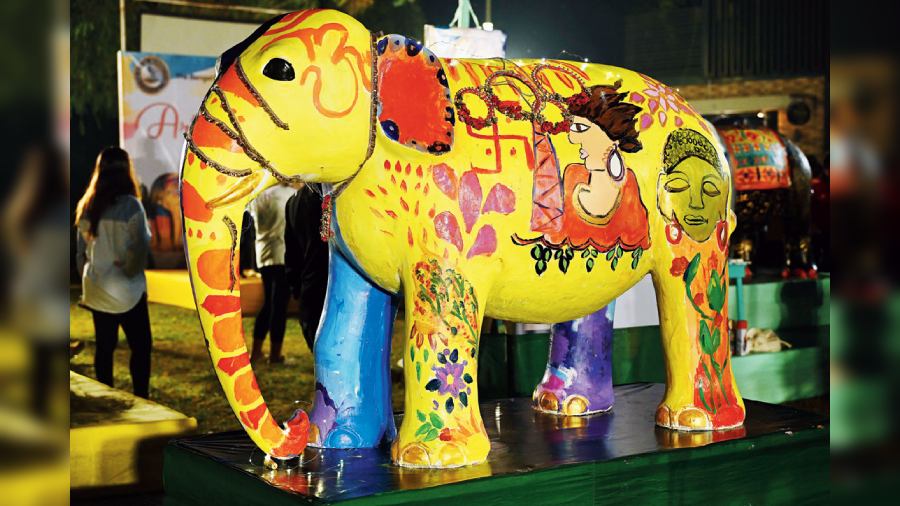 The Hathi Mere Sathi group led by Kashvi Singhania brought alive their canvas with colourful figures of women. They bagged the second prize for their concept.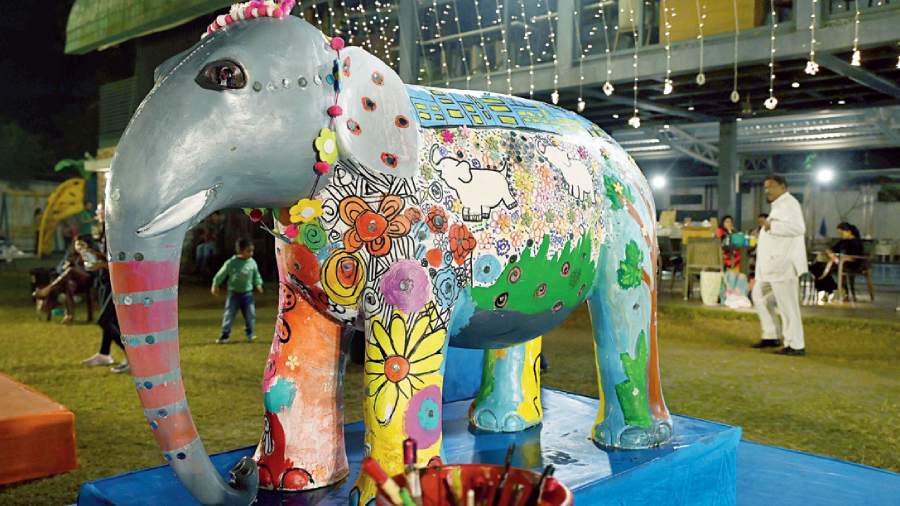 Members of the group In a Rush to Brush captained by Anika Saharia, painted a beautiful ecosystem on the unique canvas with baby elephants playing around in a garden full of flowers and trees. The colourful model won the first prize for its ideation.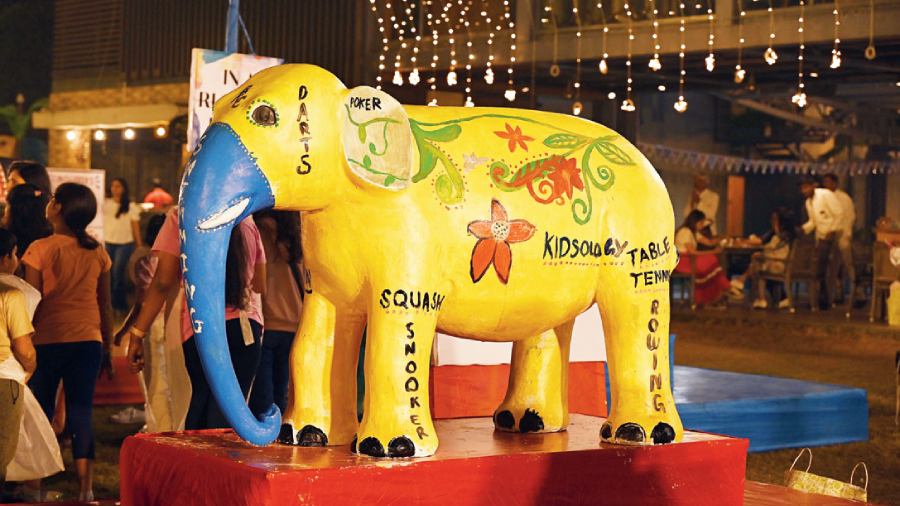 The third prize was won by the Artrageous group led by Namit and he channelised the artistic skills of his teammates and produced a bright yellow elephant with floral motifs.
Pictures: Pabitra Das