India is a country where every state boasts of its own and unique culture — be it clothing, food, dance or art. To raise awareness about these cultural facets, the Crafts Council of West Bengal (CCWB), organised Contemporary Classics, at Daga Nikunj, on March 18.
The evening began with Priti Patel's presentation, Ishanou, where she spoke about priestesses conducting rituals in the Lai Haraoba Festival, complemented by a Manipuri dance. "Manipur is a beautiful state, surrounded by mountains and rivers. Our gurus and ancestors took a lot of inspiration from the nature there. Since a lot of their ancient culture was documented in courts by kings, we have manuscripts tracing it back to thousands of years. They worshipped nature and it reflected in everything they did, including their dance. Their ritualistic dances described the regular activity of the people," she said.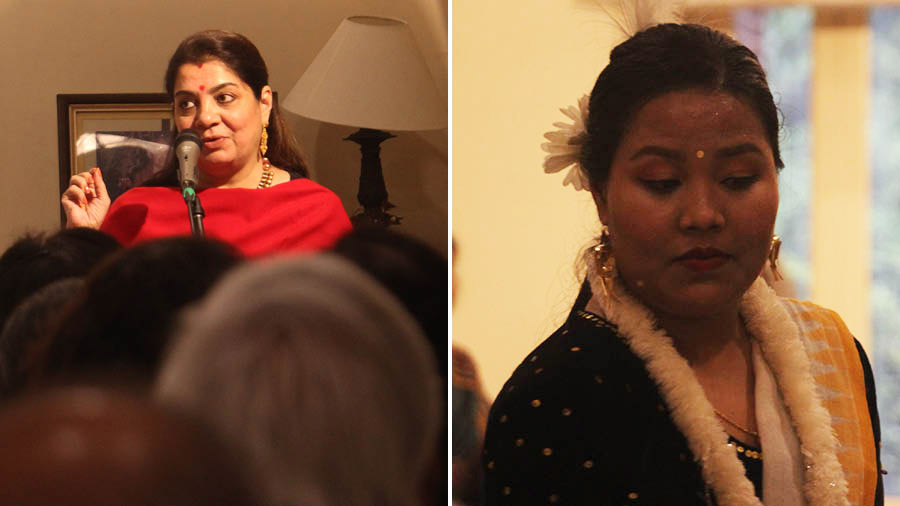 (Left) Priti Patel's presentation, 'Ishanou', made the audience relate to the natural spirituality of Manipuri tradition; (right) Mongphaimayum Saitabala Devi took the audience through the process of eternal creation, in 'Ishanou'
This was followed by Sharmila Biswas's performance, Vilasini, where she paid tribute to the Mahari dancers of Jagannath Temple of Odisha, and their contemporary relevance. "This dance was aesthetically and culturally born because the kings and scholars realised that complex texts aren't for everyone. But the common people also need to be educated and made familiar with the culture of the region. All the jewellery and clothes the devadasis wore had meaning. For example, the headgear was made in a way to embody paan and supari, so that the dancers could offer it to Lord Jagannath through their dance," she explained.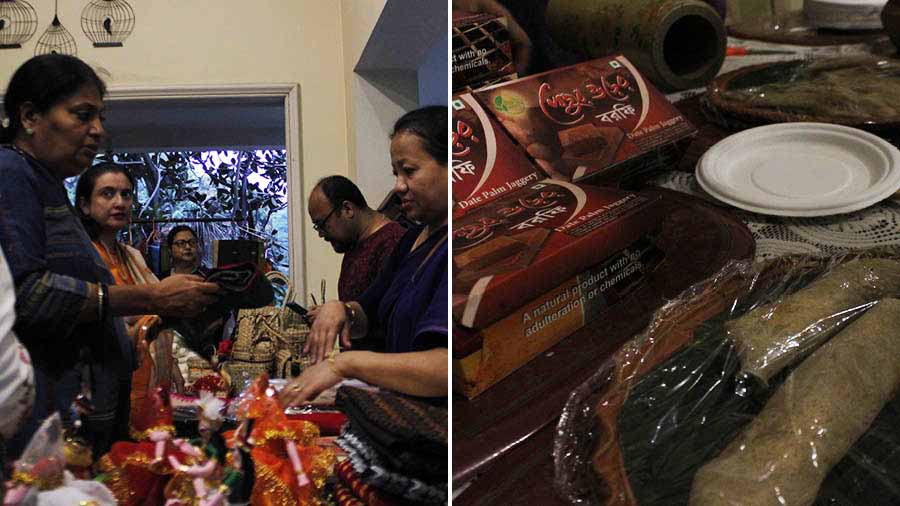 The CCWB put together several traditional stalls — from Manipuri souvenirs and apparel to pithe and patishapta
There were also several stalls showcasing the traditional crafts of Manipur, Odisha and Bengal. This event was the first in a series called Evolution of Crafts Traditions, which will showcase expert crafts from every region, along with stimulating conversations about them.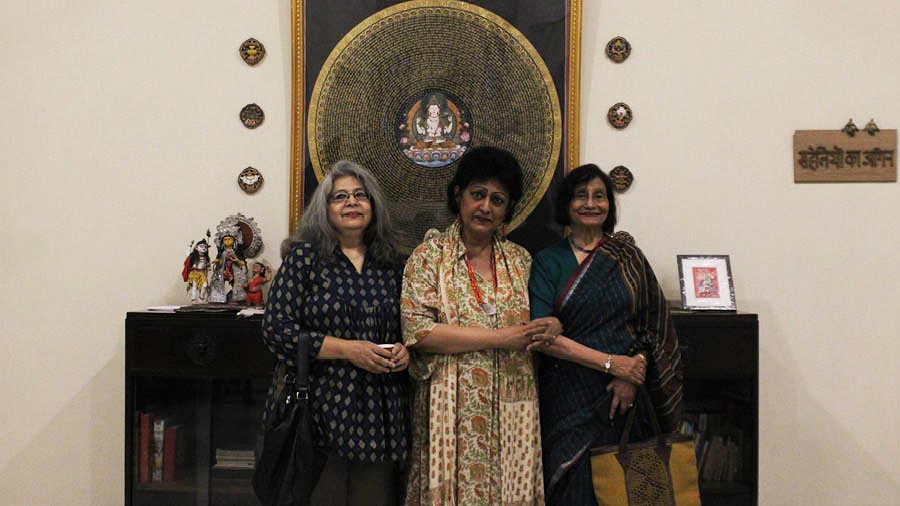 The event was organised by (L-R) CCWB general secretary Anjum Katyal, and vice presidents Oindrilla Dutt and Gini Sen
"Formed in 1966, CCWB is about keeping art and craft traditions alive. Our goal isn't just to sell things at exhibitions, but also to have more such programmes where we teach people about traditions and skill development. Our next edition will be about weaves and textiles," said Oindrilla Dutt, vice-president, CCWB.