Wildlife expert studies moth species in Dalma
Raja Ghosh estimates over 300 varieties of the insect in the elephant abode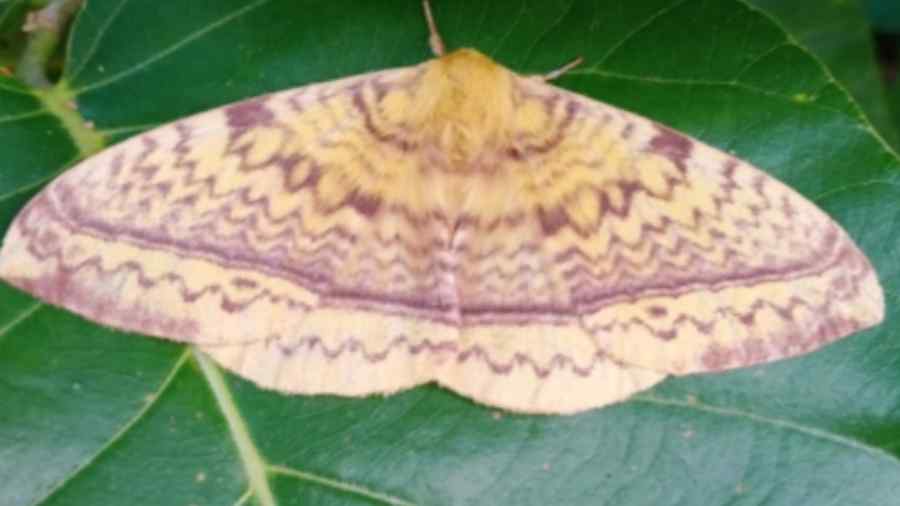 Representational image.
TTIndia
---
Published 18.10.21, 05:23 PM
|
---
The  Dalma hills immediately conjure images of elephant herds, given that it is home to a sprawling animal sanctuary. But few know that the hills are also home to over 300 species of moths that indicate the presence of a strong ecosystem.
Raja Ghosh, who doubles up as a forester and wildlife expert, is carrying out a survey of the various species of moths in Dalma. 
"The presence of moths in any place reflects its environment. The cleaner the environment, the greater number of species of moths can be seen at a place. Dalma hill has over 300 species of moths, suggesting that it is among the  cleanest places in the region, " Ghosh told The Telegraph Online. 
The wildlife expert who is carrying out the survey has managed to identify over 250 species of moths so far.
"A team from  Zoological Survey of India had come to Dalma  in 2009 for the study of moths species there.  During the team's four-day stay in the hill, its members had identified 198 species. But from my study I estimate the number of species would go beyond 300.  I have been devoting time and energy in the exercise since the past one month," Ghosh said. 
Ghosh, who is posted as a forester in the Dalma Wildlife Division, works primarily at night. 
"Unlike butterflies, most of the moths can be spotted during night time only and studying the species becomes a tiresome job, " said the forester, adding that the presence of different species of moths varies from place to place in Dalma which is spread over a 190 sq km.