VHP takes on Hemant for 'Adivasis not Hindus' remark
'Chief minister's assertion immature, made at behest of Christian missionaries'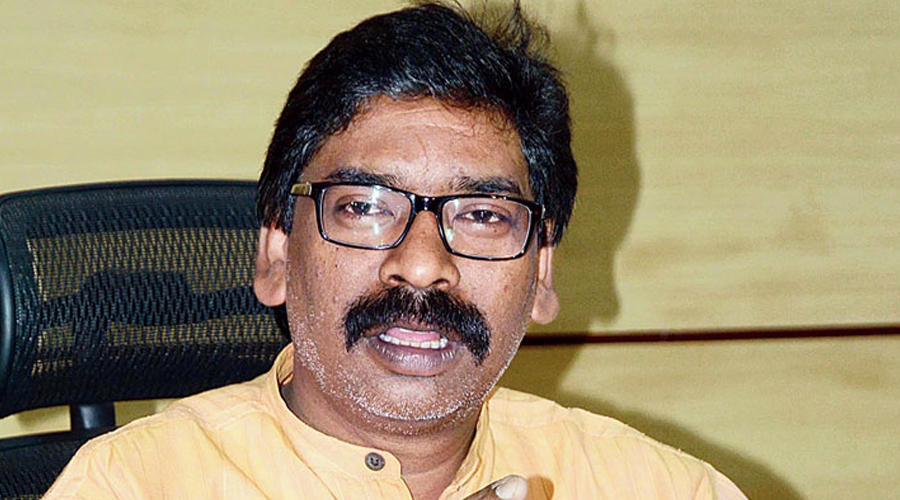 ---
|
Ranchi
|
Published 23.02.21, 05:22 PM
---
Two days after Hemant Soren's address at a Harvard conclave wherein he said that tribals aren't Hindus, the Vishva Hindu Parishad attacked the chief minister saying he was acting at the behest of Christian missionaries to confuse innocent tribals and forest dwellers.
VHP's central secretary general Milind Parande, in a statement issued from Delhi on Tuesday, asked Hemant to desist from sabotaging religious feelings of tribals, adding that the legendary Bhagwan Birsa Munda also practiced values enshrined in the Ramayana and Mahabharata.
"Hemant Soren is committing the great sin of sabotaging the faith of the Vanvasi (forest-dwellers) society by confusing and bewildering them. The immature & thoughtless assertion of the CM that the Adivasis were never ever Hindus, nor are they Hindus now, injures and upsets the belief and faith of our patriotic and Dharmnishth/devout forest-dweller brethren – and the Vishva Hindu Parishad (World Hindu Council) strongly condemns it," said Parande.
"It seems that by denying the Vanvasi society its great personages – their share of the glorious historic credit of unique contributions to the causes of the country, Dharm and culture, he is sitting with and playing into the hands of the scheming and plotting Christian missionaries, communists and Naxalites. It shall never be acceptable," he added.
Parande said the political leadership ought to make statements with responsibility and accountability. "The planned and despicable attempts that Soren is making to confuse, misguide and disorient the Vanvasi society will never succeed. He must keep it in mind that the Vanvasi society has been in a principal role in protecting, preserving and promoting the causes of the country, Dharm and Bharatiya culture since times immemorial," he said.
Invoking legendary illustrations from the mythology and history, he claimed that Bhagwan Birsa Munda was not only adept at practising the values of the Ramayana-Mahabharata, but also strongly opposed the conversion plotting of the British and the Christian missionaries.