Unreasonable fears keep Covid survivors from donating plasma
Only 1 per cent eligible donors have come forward so far, say doctors at RIMS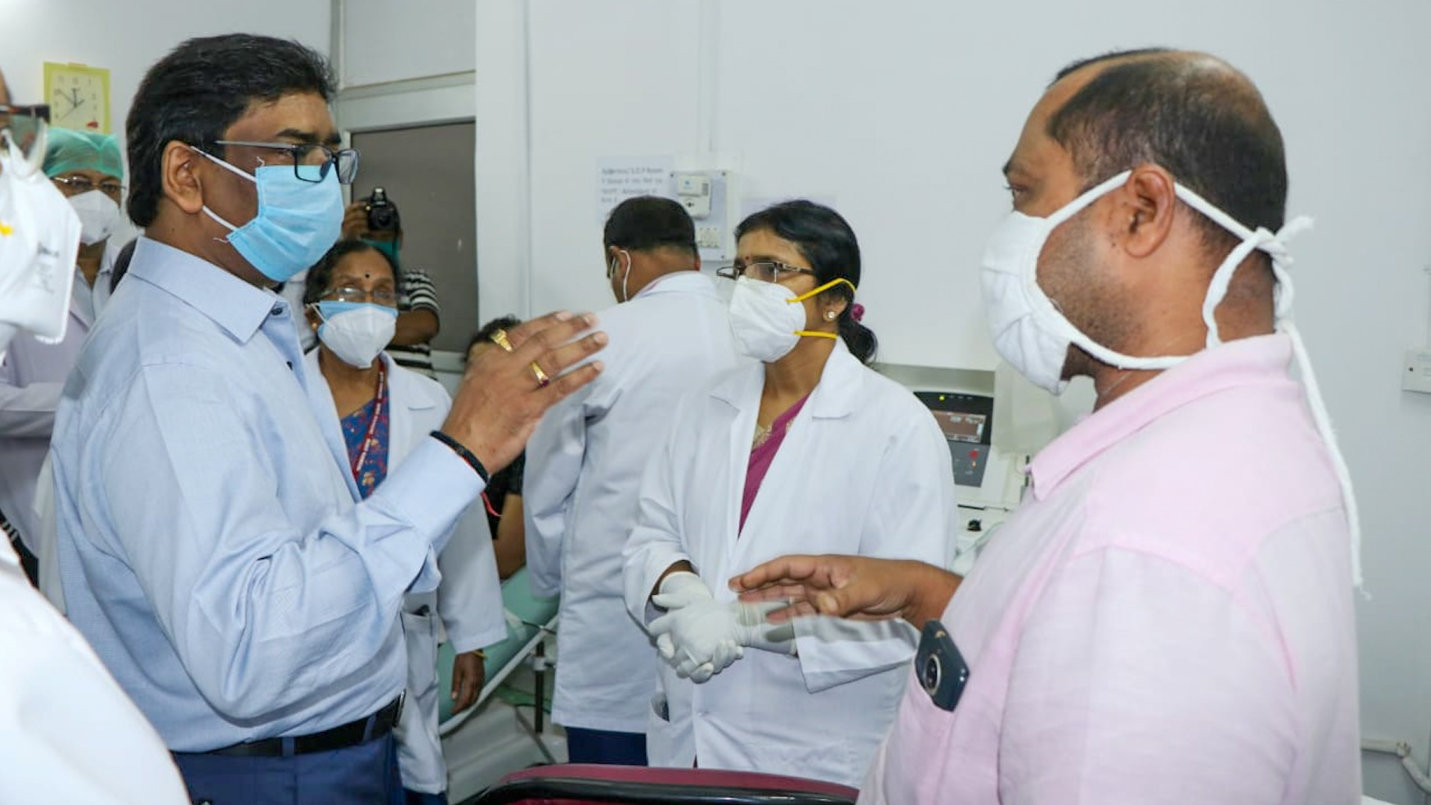 ---
|
Ranchi
|
Published 15.09.20, 07:48 PM
---
Covid-19 survivors are refusing to donate blood plasma fearing relapse and other post-infection ailments, doctors manning the plasma bank at Rajendra Institute of Medical Sciences (RIMS) said on Tuesday, highlighting that less than 1 per cent of eligible donors in the state have come forward to donate plasma for treatment of other patients.
As per records with the plasma bank at RIMS, only 80 Covid survivors have donated blood plasma so far. Most of them were either policemen or doctors. According to RIMS plasma bank in-charge Dr Sushma, the hospital contacts at least 25 eligible donors every day for plasma donation and only one or two agree to oblige.
"Most of the survivors fear that donating blood plasma will make them weak and susceptible to infections. Some are reluctant to visit the plasma donation centre fearing relapse and other infections which they may contract if they come for plasma donation," said Dr. Sushma.
As per records with the National Health Mission (NHM), as many as 48,112 people have recovered from Covid in Jharkhand, and more than 20 per cent of them were eligible for plasma donation.
As a part of the plasma therapy, blood plasma of a Covid survivor is injected into the body of an infected patient. It is believed that the person who survived the virus has developed antibodies in response to the Covid-19 antigen, and the survivor's blood plasma may help the infected patient beat the virus, doctors said.
Any Covid survivor, who has recovered from the infection at least 28 days ago, is eligible to donate plasma. However, the Covid survivors who have recovered more than four months ago cannot donate plasma, health officials said. The donor should fall in the age bracket of 18 to 60 years and should not have cardiac ailments, diabetes or thyroid malfunctions.
Chief minister Hemant Soren inaugurated Jharkhand's first plasma bank at RIMS on July 28. Since the inauguration, finding donors has been a challenge, doctors spearheading the plasma therapy initiative said.
Later, the government also started a plasma donation facility at Jamshedpur Blood Bank, but the response there was as poor as in Ranchi, health officials said. According to sources in the health department, around 25 Covid survivors have donated plasma in Jamshedpur so far.
The Ranchi district administration has also launched a mobile app to facilitate plasma donation by helping Covid patients contact eligible donors in their locality.