Two killed in mishap in illegal mica mine
the wires of a lift snapped causing the vehicle to crash and kill the villagers deep (around 600 feet) in the mine
The mining equipment and lift that had broken down at the illegal mica mine in Giridih on Wednesday.
Shabbir Hussain
---
Jamshedpur
|
Published 04.03.21, 12:50 AM
|
---
An illegal mica mining turned into a death trap for two villagers at Rakka in Mansadih forest area of Giridih district on Wednesday.
The deceased were identified as Ranjit Rai, 22, and Satish Rana, 24, both residents of Tisro village.
The incident took place in an illegal mine in Tisri block, around 170km from Ranchi, when the wires of a lift snapped causing the vehicle to crash and kill the two villagers deep (around 600 feet) in the mine. The roof of the mine has also started to cave in, hindering the rescue operation.
Giridih deputy commissioner Rahul Kumar Sinha said they had requested the NDRF team in Ranchi and Patna to help retrieve the two bodies. He said he had also sent a letter requesting the state government to urge the Union home ministry to allow the NDRF for the rescue operation.
"The bodies are stuck deep in the mine whose roof can cave in any moment. It will be very risky to try and recover the bodies from the mine where safety provisions are not followed. We need some experts who can bring out the bodies and have requested the state government to urge the Union home ministry to despatch the NDRF team from either Ranchi or Patna. They are trained in such rescue operations," Sinha said.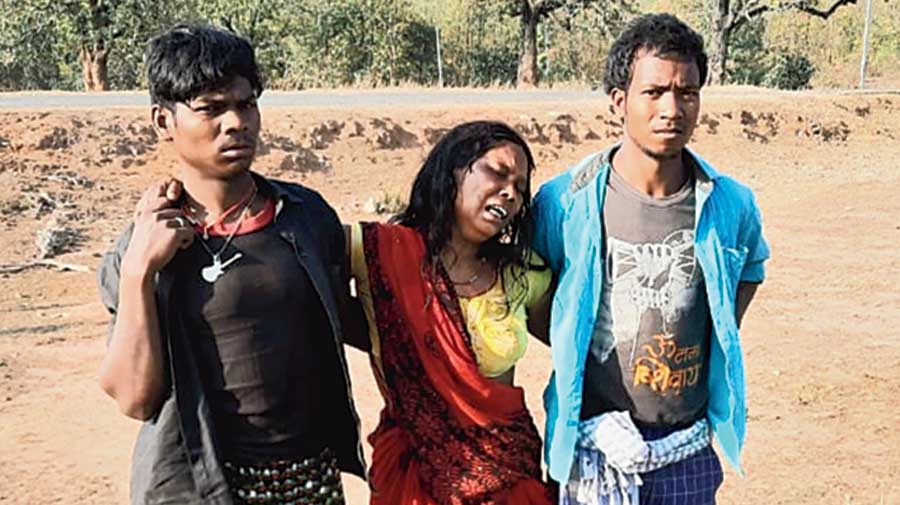 According to a report, there were nearly 50 persons working in the illegal mica mine deep inside the forest area. However, the loud noise of the lift falling down caused other workers to run from the spot. Only Ranjit and Satish got stuck.
Sources in the district administration said the villagers were lured by the mica-mining mafia to work in such illegal mines that didn't adhere to safety norms.
Mica extracted from such illegal and abandoned mines are sold to intermediaries and then exported to branded cosmetic manufacturers. Mica is used to add shine to natural cosmetics and is a key ingredient in products such as face packs, mascara, eyeliner, lipstick and nail polish. The mines have been closed but people still engage in scrap mining by risking their lives.
"Most of such illegal mines operate in forest areas that are inaccessible. We do demolish such mines as soon as information reaches us, but it is the responsibility of forest officials to conduct surveys of such illegal mines and seek help from district administration in and closing them down. 
We are ready to provide all help to the forest department in closing down such mines in the forest area. It is unfortunate that lives are still lost in such a way in Giridih," Sinha added.
The deputy commissioner ruled out compensation to the dependants of the deceased as it was an illegal mine. However, an FIR would be lodged against the owner of the illegal mica mines," said Sinha.