'Trader harass' slur on NIA
There was a difference between terror funding and being victims of extortion, the lawyer said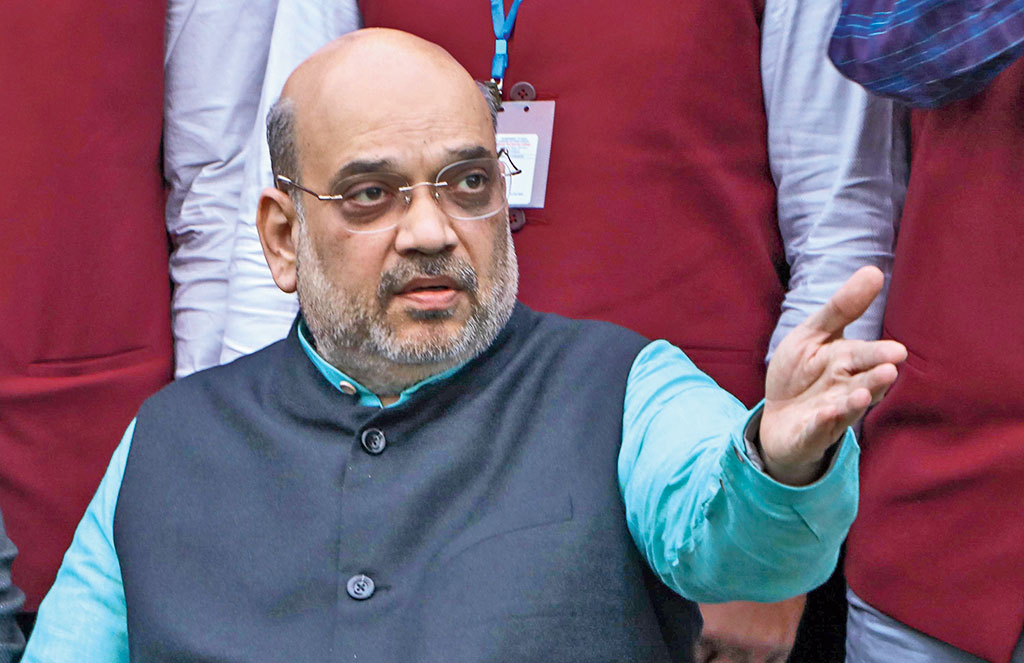 ---
|
Ranchi
|
Published 05.02.20, 06:38 PM
---
Supreme Court lawyer Praveen Gupta, here on behalf of his client, the former general manager of Adhunik Power accused of funding a rebel group in a case probed by the National Investigation Agency, on Wednesday alleged that the country's premier investigation agency was harassing businessmen and corporate officials.
Former general manager of Adhunik Power, Sanjay Jain, originally from Haryana, was arrested on December 13, 2018 on charges of funding the outlawed leftwing outfit Tritiya Sammelan Prastuti Committee (TSPC). He is currently lodged in Ranchi's Birsa jail.
Gupta, in Ranchi in connection with the hearing of the case, held a news meet at Ranchi Press Club where he said his client was innocent. There was a difference between terror funding and being victims of extortion, the lawyer said.
"My client and the company (Adhunik Power) are victims of extortion by rebels. It is an open secret how rebels extort money. The police and administration hardly act on complaints," said Gupta. "But instead of getting security, businessmen are being treated as terrorists."
The lawyer said that the NIA was an "excellent agency with excellent officers". "And all of us support their action against terrorism. But that doesn't mean genuine businessmen should be victimised and harassed. We humbly appeal to the Union home minister Amit Shah to look to this matter," said the lawyer.
The Adhunik Power case was lodged by Jharkhand police at Tandwa in Chatra district on January 11, 2016. The NIA, which later got this case, lodged a fresh FIR in February 2018. Jain worked in Adhunik Power being commissioned at Tandwa, a part of the Magadh-Amrapali coal mining area of Central Coalfields, where the TSPC's clout is well known.
A coal trader with links in the Magadh-Amrapali coal mines said the "extortion economy" was an open secret. "TSPC rebels have formed committees with villagers and they decide which contractor or company will work here. You have to pay them, else they will stop your work or even harm you. Businessmen pay rebels, many hobnob with rebels but out of compulsion," he said.
Jain's name surfaced as a person who paid money when the NIA arrested and grilled TSPC rebel Binod Ganjhu and his aides. He was arrested under sections of the IPC and the Unlawful Activities (Prevention) Amendment Act.
On January 17 this year, as part of the terror-funding case, the special NIA court of Navneet Kumar issued an arrest warrant against the chairman-cum-managing director of Adhunik Power Mahesh Agrawal too.
The NIA, in its charge sheet, said that the TSPC had a well-oiled machinery to extort and mobilise funds from coal mining and transportation. For instance, transporters pay rebels Rs 254 for every metric tonne of coal they pick. Allegedly, government officials, police and various local residents get a cut.
The NIA has submitted a list of 145 witnesses in the case but they are yet to be examined.
The NIA court also issued an arrest warrant against coal transporter Veneet Agrawal who approached the high court that ordered no coercive action be taken against him. The agency also booked coal transporters Sudesh Kedia and Arvind Singh, who are in jail.