Time to use Maithon sports hostel as a Covid care centre
Ex-MLA sends proposal, Dhanbad administration to consider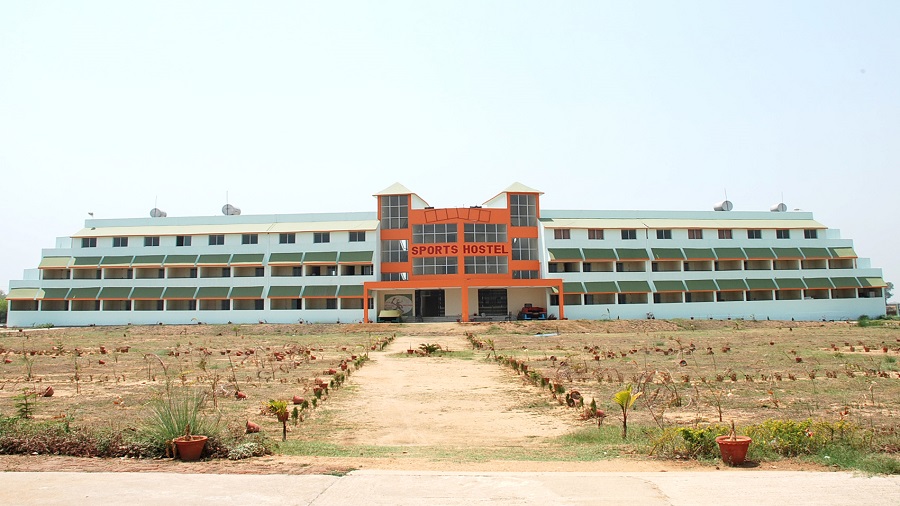 ---
|
Dhanbad
|
Published 27.07.20, 07:02 PM
---
Two sports hostels, one of which was built during the 34th National Games and is currently not in use, would be ideal for setting up Covid care centres, an urgent necessity at a time when coronavirus cases are increasing rapidly, but the district administration doesn't seem to think so.
"Located at an isolated place, away from congested areas, the 250-bed Miathon Sports Hostel could have served as an ideal isolation centre or even a Covid care centre," said former Nirsa MLA Arup Chatterjee, who sent a proposal to this effect to the Dhanbad district administration recently.
The other is the 150-bed Nawadih hostel situated near Birsa Munda Park. It was constructed at a cost of Rs 3 crore and was being rented out for weddings. Now, it is being used to store EVMs.
Dhanbad sub-divisional officer Raj Maheshwaram said using the Nawadih hostel was not possible since EVMs that were used during panchayat elections were stocked there. "We can, however, explore the possibility of launching a Covid care centre or isolation Centre at the Maithon hostel," he said.
What he did not say was that the Maithon hostel, developed at a cost of Rs 3.66 crore by the district board on the banks of the scenic Maithon Lake at Goghna to house participants of certain aquatic disciplines of the 2011 national games, has been lying unused ever since. Furniture and sports equipment have been stolen, and in 2014, a fire destroyed several boats used for rowing events.
Jharkhand Tourism Development Corporation has not been able to make good use of the hostel. Nor has it been able to find an agency willing to take it up on lease. Sources in the know said the lease charges were too high and the duration (15 years) too long. Also, maintenance of the complex was cost intensive.
Maithon Power Limited, a joint venture company of Tata Power and Damodar Valley Corporation (DVC) worth Rs 5,500 crore, had sent proposals to the district administration and the state art, culture, sports and youth affairs department on several occasions. The company wanted to take the hostel on rent and launch a centre for imparting vocational training to people of the region. But that plan did not see the light of day.
During the 2011 games, water sport events, like kayaking, canoeing, triathlon and rowing, were held at the Maithon Lake. Netball, Sepak Tekra and squash were held at ISM Lower Ground, Dhanbad Indoor Stadium Dhanbad and ISM Squash Court.