Thought winter is on its way out? Expect a comeback
Expecting a drop of three to four degrees in minimum readings during the next 48 hours: Met scientist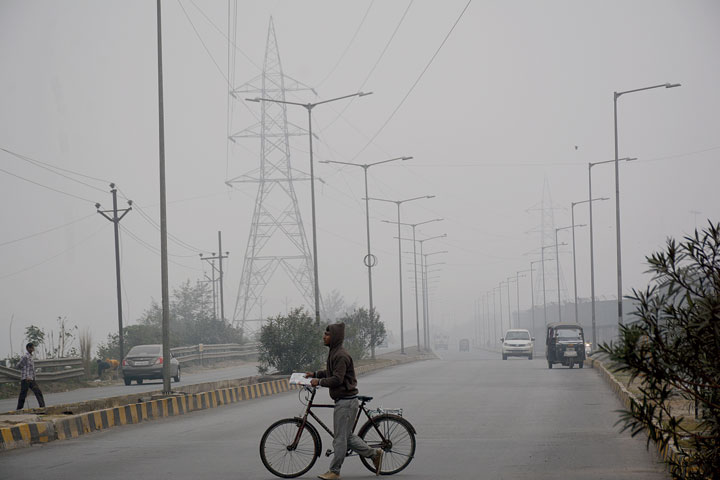 Fog on Marine Drive in Jamshedpur on Sunday morning.
(Bhola Prasad)
---
Jamshedpur
|
Published 19.01.20, 06:42 PM
|
---
The meteorological department on Sunday predicted a return of chill, including a tumble of night temperatures by three to four notches in the next 48 hours.
Weathermen at the IMD's Ranchi Meteorological Centre on Sunday said the impact of the Western Disturbance (an extratropical storm originating in the Mediterranean region that brings rain to the Indian subcontinent) was gradually waning and clear weather was likely after the next 24 hours.
"We are expecting a drop of three to four degrees (Celsius) in minimum readings during the next 48 hours," said Abhishek Anand, a Met scientist at the IMD's Ranchi office .
He went on to say that Sunday's satellite pictures showed cloudy sky over a few districts with light showers at a few places over the north-east, south-west and central Jharkhand.
"Shallow to moderate fog is also likely to prevail in the morning during the next two days in many districts," Anand said .
Statistics revealed that light to moderate rain occurred at few places over Jharkhand during the past 24 hours. The highest amount of rainfall, 12.2mm, was recorded at Barhi (Hazaribagh).
Balumath in Latehar saw 12mm rain, Daltonganj 10.2mm, Latehar 8.6mm, temple town Deoghar 5.2mm, Pakuria in Pakur 4.8mm, Pakur town 3.5mm, Gomia in Bokaro 3mm, Chatra, Ramgarh, Ranchi between 2 and 3mm.
Moderate to dense fog was also observed at isolated places in southern Jharkhand.
Sunday's satellite pictures showed cyclonic circulation between 2.1 and 3.6 Km above mean sea level hovering over northwest Uttar Pradesh.
The Met department has issued no warning of rains for the next four days from Monday.
The formation of clouds and rainfall activity due to the impact of the western disturbance triggered an abrupt rise in minimum temperatures (night readings) during the past two to three days.
Ranchi on Sunday recorded a minimum reading of 13.2°C, four notches above normal. Steel city Jamshedpur was warmer, with a minimum emperature of 15.2°C, also four notches above normal. Daltonganj on Sunday recorded a minimum of 14.5°C, which was six notches above normal in the town that sees extreme weather in winters and summers.
Early last week, the dominating north-westerly wind had spurred a mercury nosedive. In many districts, including Ranchi, Jamshedpur and Bokaro, the Celsius had dropped below 10°C. This is expected to return in the week ahead.