The other pandemic: How to keep the D-virus at bay
Counsellors suggest ways to cope with depression in a world changed by Covid-19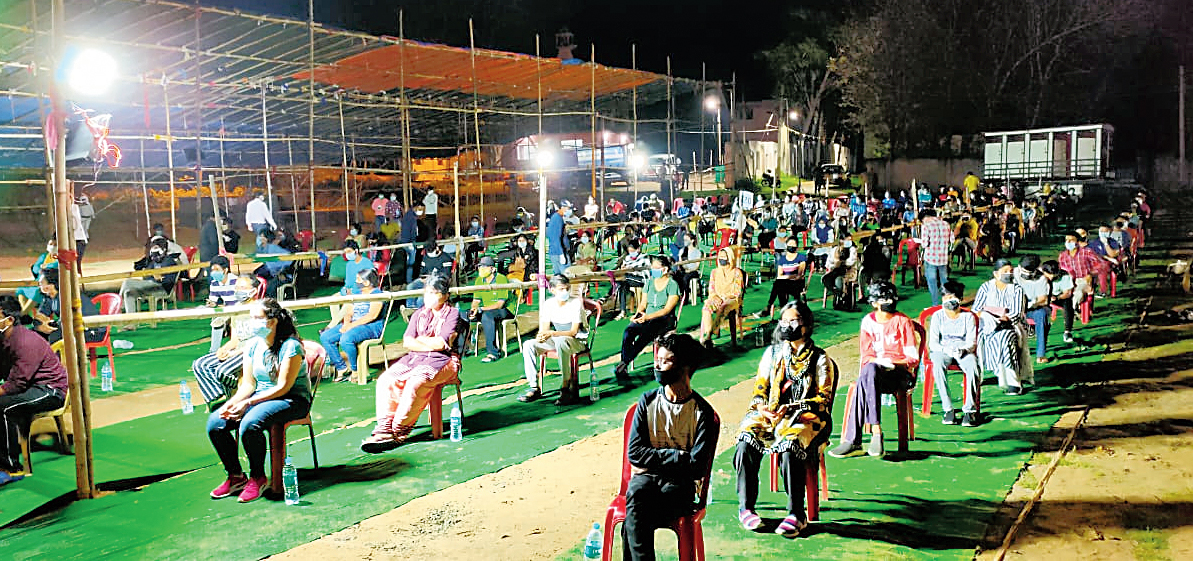 ---
---
A 28-year-old employee of a private firm in Adityapur is suffering from depression as he hasn't been able to see his parents in another city since the lockdown. An aspiring engineer back from his coaching institute Kota is anxious about his future in the post-Covid-19 world. A factory worker feels like a beggar while standing in a queue for free food.
They are not alone. While governments and local administrations are busy dealing with migrant labourers and containing the novel coronavirus, psychiatrists and psychological counsellors are receiving calls from people who fear an utterly changed world.
Dr Sanjay Agarwal, head of the psychiatry department of Tata Main Hospital, said he was receiving calls everyday from people who have acute depression, panic attacks, anxiety disorders and insomnia due to academic and career insecurities and a future that they can't predict.
"I'm receiving about four to five calls specifically about coping with the new normal. While professionals are worried about financial insecurity, students fear losing an academic year or feel everything is in vain. The problem is they cannot focus on the present and imagine worst case scenarios which lead to psychological problems," said Agarwal.
Agarwal said that for many workers, standing in a queue for free food in itself kills their self-esteem. Many are also worried about the reverse migration currently making the district more vulnerable to Covid-19.
The helpline number of the District Legal Aid Society (DLSA), 9835342894, receives around 10 calls everyday. Counsellor Jaya Moitra said people were suffering from fear psychosis with visible symptoms.
"A young lady got depressed as her wedding date was postponed, people are complaining of obsessive compulsive disorders among family members, unnatural behaviour and addiction to the Internet, television and phone. All age groups are affected, especially youngsters," said Moitra who works as a counsellor with the DLSA.
Doctors and counsellors say patience and will power will help patients survive the present turmoil.
"We do suggest creative hobbies and try to convince callers that even five minutes of yoga can help them. It is not about the hours invested but the number of times they have tried doing a particular activity and what they have gained from it. It must be difficult but it has to be done. Meditation and yoga are helpful in these times. So can humour. I advise callers to stay away from negative news and watch comedy shows instead," said Dr Agarwal.
Doctors also say positive interaction with family members and friends will help. "Social distancing is basically physical distancing, but you can be in touch over phone, video calls and mail with the people you love," said Moitra. "Share your experiences, give each other hope and know that this difficult time too shall pass."