Tata hospitals stand out among crowd
Like elsewhere, emergency (or casualty) and in-patient services were kept outside the purview of the strike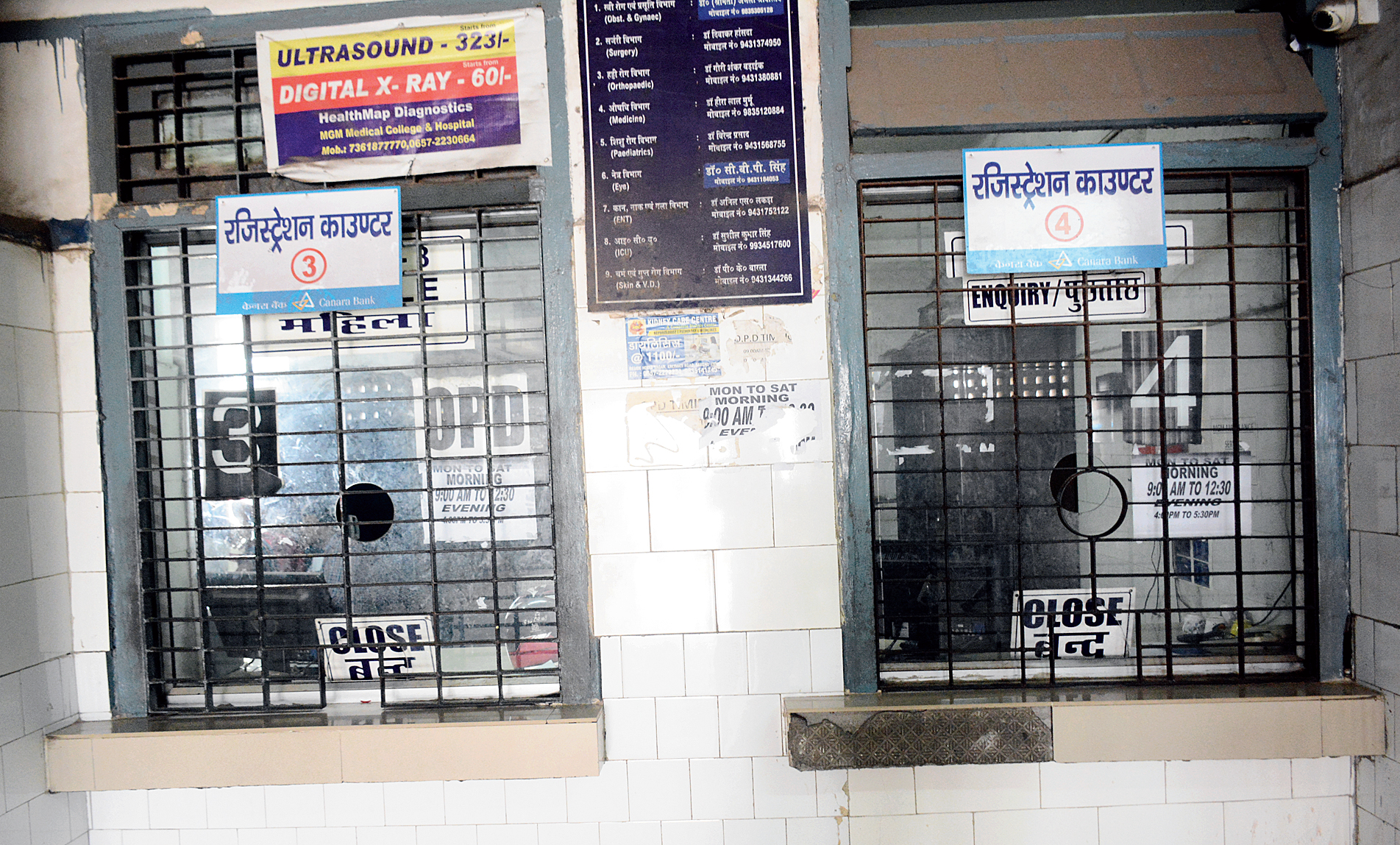 ---
---
Out-patient services at the state-run MGM Medical College Hospital, Sadar Hospital and several other private hospitals in the steel city were crippled on Monday due to the physicians' protest, but the Tata hospitals were only partially affected.
Like elsewhere, emergency (or casualty) and in-patient services were kept outside the purview of the strike.
"I had come for treatment of my wife Razia Parveen ( 35), who has got rashes on her skin particularly on her face.With the OPD closed, we came to the emergency ward but the doctors asked us to come tomorrow," said Md. Hasan ( 43), a construction worker who lives in Golmuri.
Anant Nayak, an elderly farmer suffering from dehydration and sunstroke who came to the hospital travelling 80km from Baharagora at around 8.30am along with his wife Joba, was immediately referred to the emergency ward where he was put on saline and other medication.
"There is a huge rush at the emergency but thank God a bed was provided to my husband," said Joba.
The number of doctors at the emergency ward was doubled.
OPD services also remained completely shut in Mercy Hospital at Baridih, Kantilal Gandhi Memorial Hospital at Bistupur, and the Brahmananda Narayana Multispecial Hospital ( BNMS).
OPD services at Tata Main Hospital in Bistupur and Tata Motors Hospital at Telco were partially disrupted. Doctors and other medical staff in both the hospitals condemned the Calcutta incident at a meeting and went back to work.
OPD services at the Sadar Hospital in Khasmahal on the outskirts of the city also remained shut.