Swine flu alert after death in Ranchi
Health department advisory for surgeons and district surveillance units, asking them to screen suspected cases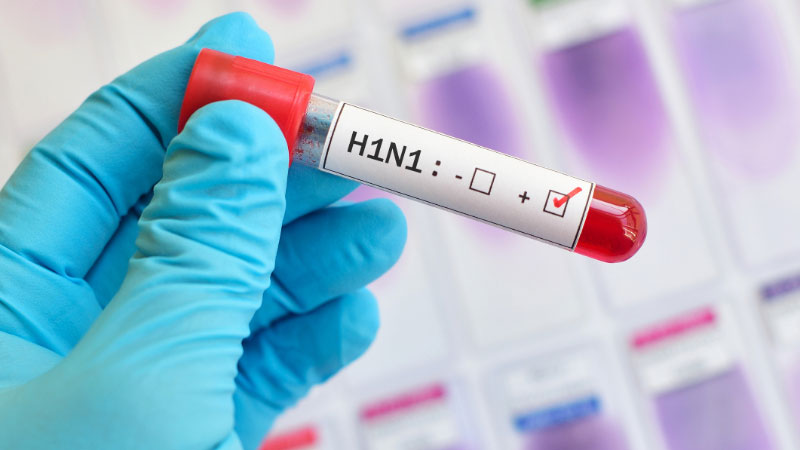 Swine flu tests will be facilitated by VTM kits that have been made available at state-run RIMS in Ranchi, MGM Medical College and Hospital in Jamshedpur and Patliputra Medical College and Hospital in Dhanbad
(iStock)
---
Ranchi
|
Published 11.02.19, 06:48 PM
|
---
Swine flu is stalking Jharkhand with at least eight persons testing positive for the H1N1 virus and officials claiming one death in Ranchi last month.
The health department has issued an advisory to civil surgeons and district surveillance units, asking them to screen suspected cases, and ready isolation wards in government and private hospitals.
In his letter to all the 24 districts on Friday, health secretary Nitin Madan Kulkarni sought prompt intimation of details of patients with acute respiratory distress and other influenza symptoms, which he said would help the state authorities stem an outbreak.
State director of National Health Mission K.N. Jha confirmed that the alert had been sounded in the wake of eight cases, including a death at a private hospital in Ranchi on January 25. The victim was a Kanke Road resident who worked in merchant navy in South Korea.
"Hospitals are being asked to set up isolation wards and stock up medicines. We have also issued an advisory on swine flu symptoms and remedial measures," Jha said.
State surveillance officer Dr Rakesh Dayal has asked district integrated disease surveillance programme (IDSP) units to collect swab samples of suspected patients.
Tests will be facilitated by VTM (viral transport media) kits that have been made available at state-run RIMS in Ranchi, MGM Medical College and Hospital in Jamshedpur and Patliputra Medical College and Hospital in Dhanbad.
"The objective is to facilitate early detection of swine flu. The VTM kits are also available at district surveillance units. The samples will be collected through VTM kits and sent to NICED (National Institute of Cholera and Enteric Diseases, Calcutta) from where results are expected in 48 hours," Dayal said.
East Singhbhum IDSP officer Dr Sahir Pall said they had sent 19 samples to the Calcutta lab, but all were negative. "We are nonetheless on high alert. In 2018 and 2017, there had been two positive cases," he said.
Ranchi civil surgeon Dr Vijay Prasad said isolation wards were ready at RIMS and sadar hospital. "We have issued dos and don'ts in the local media. A WhatsApp group of all private and government hospitals in the district has been formed for immediate notification on cases," he added.
The IDSP units are also co-ordinating with district animal husbandry wings in the wake of a bird flu alert in Bokaro and Godda.
Director, animal husbandry directorate, Chittaranjan Kumar said the recent death of crows in both districts were caused by the H5N1 virus, which is responsible for avian influenza. "Hence, we are keeping surveillance teams informed. No culling has been necessary as of now. But, teams are on standby," he added.
Tata zoo in Jamshedpur is taking preventive measures for its denizens. "We have stopped poultry and pork meal for carnivores in the wake of the double alert," said director Bipul Chakravarty.
Birsa zoo vet Ajay Kumar said they had been on alert since December 2018. "After cases of bird flu surfaced in Patna zoo, we took preventive steps. Also, poultry birds are examined before being dressed and served to our inmates. Our meat source is frequently vetted," he said, adding that zoo workers were taking additional care of personal hygiene.